Tento rok sme oslávili 50-te výročie legendárnej platne Zvonky zvoňte – prvého slovenského rockového albumu. Pri tejto príležitosti Pavol Hammel a Prúdy usporiadali obrovské česko-slovenské turné The Best of Tour, ktoré bolo venované aj dvom zosnulým členom formácie – legendárnemu klávesakovi Mariánovi Vargovi a basákovi Fedorovi Frešovi. Jeho najvýchodnejšou zastávkou bol koncert v michalovskej MSKS.
Hrať sa začalo takmer presne o 18:00. Zvolený čas bol ideálny hlavne pre ľudí zo vzdialenejších miest. Od začiatku bola miestnosť hojne zaplnená. Osobne mám síce rad akcie kde sa ,,poctivo stojí", no keďže koncert sa niesol v komornej atmosfére bol vhodný aj priestor kde sa sedelo.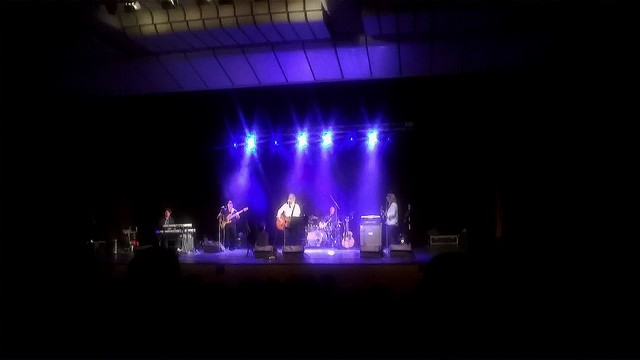 Zo začiatku bol trochu problém so zvukom (Paľov spev bolo slabšie počuť), neskôr sa to upravilo. V setliste sa striedali tradičné hity P. Hammela (Učiteľka Tanca, Cirkus leto…) s art rockovejšími kúskami ( napr. Piesne Labutie, Slnečnice… ) a piesňami zo Zvonkov (Zvoňte zvonky, Čierna Ruža…). Kapela bola v skvelej forme.
Legendárny gitarista Fero Griglák sa v piesňach nebál improvizovať, ,,novici" Peter Preložník (klávesy), Anton Jaro (basa) boli adekvátnou náhradou za pôvodných členov a nechýbal ani veľmi kvalitný bubeník Igor ,,Teo" Skovay. Dovolím si povedať, že nič by nepokazili keby v tejto zostave nahrali riadny album s novými skladbami.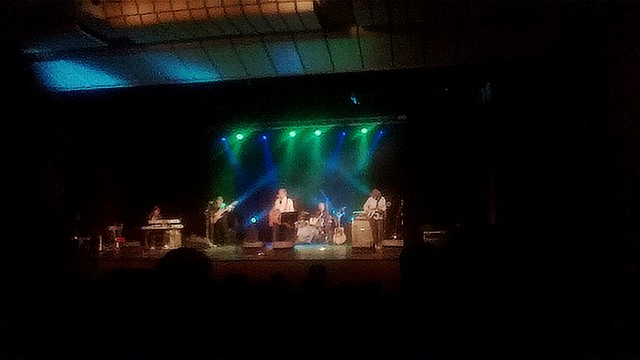 Spokojné bolo aj publikum, to si okrem iného aj dvakrát vykričalo prídavok a zapájalo sa aj do spevu. Po skončení Paľo vyšiel medzi ľudí a ochotne sa fotil a rozdával podpisy.
Ako som uviedol bol to skôr komornejší koncert, no aj ten mal svoje čaro. Snáď si to páni muzikanti čím skôr zopakujú.