Herman Frank – lyric video k skladbe z chystaného albumu
7.12.2018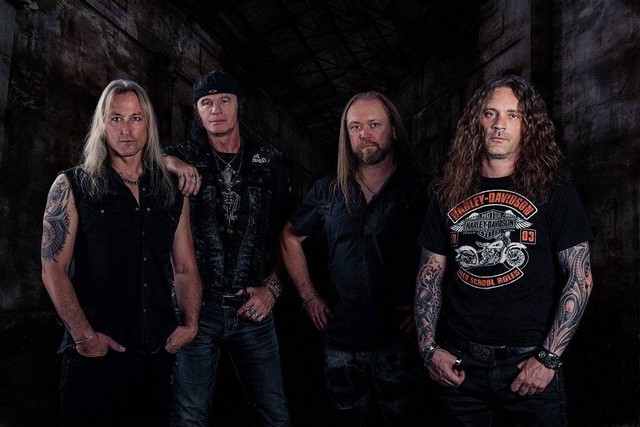 Bývalý gitarista Acceptu Herman Frank vydá 8. februára nový sólo album Fight The Fear. O jeho kvalitách sa môžete presvedčiť z nasledujúceho lyric videa k skladbe Hail & Row.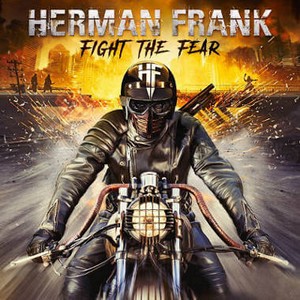 Linky:
http://www.hermanfrank.com/
https://www.facebook.com/HermanFrankRightInTheGuts
Zdroj: https://www.facebook.com/afmrecords/?fref=ts, foto: www.metal-archives.com
Dee Snider – nový videoklip
7.12.2018
Bývali spevák legendárnych Twisted Sisters Dee Snider potešil svojich fanúšikov videoklipom k piesni For The Love Of Metal, ktorá pochádza z jeho tohtoročného rovnomenného albumu.
Linky:
http://www.deesnider.com/
https://www.facebook.com/facedeesnider/
http://napalmrecords.com
Zdroj: Napalm Records Promotion Team
CBF – Malvarma
CD-DIGIPACK (7.12.2018)
12″ LP (12.1.2019)
6.12.2018
Debutový zářez "fishing thrash machine" komanda, jakožto jedno z nejočekávanějších alb v naši historii!!! Kapela překopala sestavu, pozměnila název, zalezla do zkušebny a od prvotního EP urazila neuvěřitelný kus cesty. Svoji aktuální formu dnes prezentuje desítkou kompozic, zaštítěnou pod souhrnným názvem Malvarma.
01. Hellsound Madness
02. Fool´s Cemetery
03. Goodbye Pogo
04. The Great Dreamer
05. Aimin´ High
06. Putraj Beboj
07. Them Against us
08. Life is an Open Grave
09. Easy Way Out
10. Forbidden Dreams
Music & Lyrics: CBF
Recorded, Mixed and Mastered at Hellsound studio.
CBF:
Jenda Lapáček – Bass
Honza Šole – Drums
Kryštof Eichler – Guitars, Vocals (backing), Vocals (lead)
Adam Vajner – Guitars, Vocals (backing)
Bandcamp: https://coldbloodedfish.bandcamp.com/releases
Facebook: https://www.facebook.com/coldbloodedfish
Bandzone: https://bandzone.cz/coldbloodedfish
SoundCloud: https://soundcloud.com/coldblooded-fish
Official Album Trailer:

Objednávejte na:
http://www.supug.cz
Zdroj: Support Underground
Circular Saw – personálna rošáda + hľadanie nového bubeníka
6.12.2018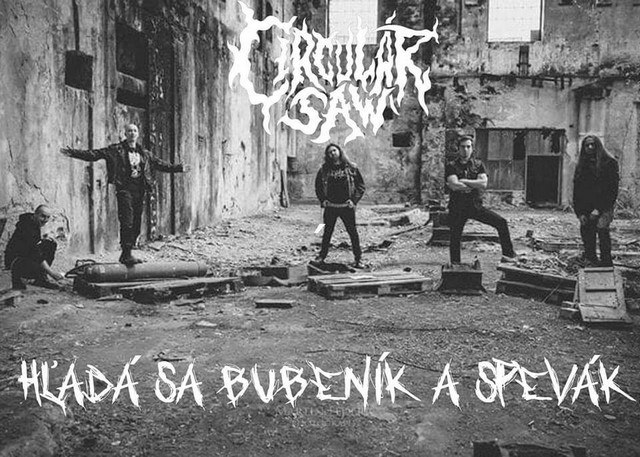 Šurianskych black/thrasherov Circular Saw opustili bicman Kamil a spevák Skate. Kapela o tom informovala v nasledovnom stanovisku.
"Ahoj kamoši a kamošky 🙂 Život je ako náladová šťetka ktorú musíš poslúchať… Preto je úplne jasné že niektoré veci, názory či životné priority sa počas rokov menia… Inak to neni ani u nás…piči. Ozaj hľadám vhodné slová ale asi ani žiadne neexistujú… Tak na rovinu 🙂 Naše hudobné cesty sa rozchádzajú s týmito dvoma opachami… bubeník Kamil a spevák Skate. Jasné že nie len tak… Nič nieje len tak, Kamil chce svoj život posunúť iným smerom v ktorom hudba nebude hrať až tak podstatnú rolu preto sa on sám rozhodol kapelu opustiť. Skatemu počas existencie našej kapely pribudla super žena a dve krásne deti, takže nemusíš byť génius, aby si chápal, že času už má pomenej a nezvládal nároky, ktoré sme od neho ako kapela vyžadovali. Preto sme sa dohodli že sa rozlúčime. V prvom rade patrí chalanom naše obrovské ĎAKUJEME. ĎAKUJEME za všetko čo pre kapelu spravili a veru nebolo toho málo. Majú obrovskú zásluhu na tom že kapela aktívne funguje a hráva. Čo to ale znamená pre nás ako kapelu??? Samozrejme že: VŠETKY POTVRDENÉ KONCERTY ODOHRÁME!!! Budúci týždeň nás môžeš vidieť v Nových Zámkoch… Je možné, že to bude posledný koncert so Skatem. Mirkofónu sa pravdepodobne na nejaký čas chopí Erik a zvyšné koncerty odbúcha s nami ešte Kamil…. Samozrejme bubeníka (a pravdepodobne aj speváka) budeme hľadať a kapela ide ďalej 🙂 V najbližších dňoch zverejníme všetky koncerty ktoré máme potvrdené a aj to v akej zostave ich odohráme plus,čo s nami bude a koho vlastne hľadáme 🙂 (okrem pravej lásky ha ha) Ak si sa dočítal až sem tak si frajer… :)"
Linky:
https://www.facebook.com/circularsawsurany/
https://bandzone.cz/_81995?fbclid=IwAR2ip-DfCxzjWUonlJD4h80AOr2p0MI58p6dcQWElMJqKMxeWhqH5wB6fCs
Zdroj: https://www.facebook.com/circularsawsurany/
Páčil sa ti tento článok?