Legion of the Damned – New Video For Slaves Of The Southern Cross. New Album Slaves Of The Shadow Realm Out January 4th
14. December 2018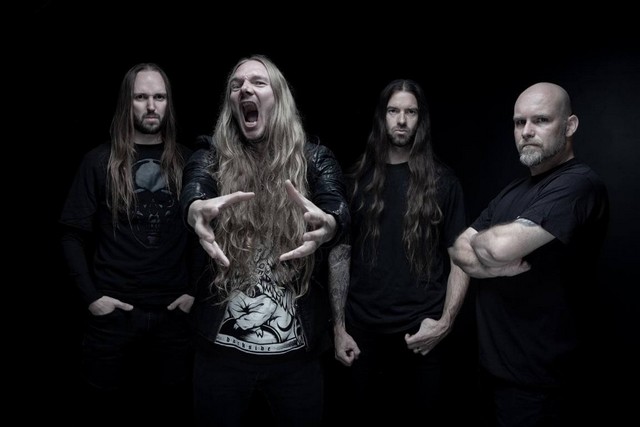 NECKBREAKER SUPREMACY: LEGION OF THE DAMNED IS BACK!

If there is a band that'll break your neck from the sheer force of their music, it must be LEGION OF THE DAMNED!
Now the Dutch thrash/death/black outfit releases their second single off their upcoming album Slaves of the Shadow Realm – watch the video for the crushing "Slaves of the Southern Cross" right
Vocalist Maurice Swinkels on the new single:
"Next to "Dark Coronation", "Palace of Sin" and "Warhounds of Hades", this is one of my favorite tracks on the album: "Slaves of the Southern Cross", its heavy as hell and sometimes reminds me of Infernal Majesty, it has a great atmosphere and I cannot wait for the fans to sheer with me "Slaves of the Southern Cross". For the video we rented the big hall of the Turbinenhalle in Oberhausen and kept it relative 'simple', spend the entire day in fire blasters and filmed the band that captures the essence of LEGION OF THE DAMNED: Aggressive and heavy!"
On January 4th 2019 the quartet will release their new album Slaves of the Shadow Realm via Napalm Records. This monster resembles a colossal, smooth and blackened monolith. Five years after the much-praised Ravenous Plague, the shredding legion returns with producer Andy Classen and presents an album that merges the unadulterated fury of the early LOTD years with the sophistication of a veteran band.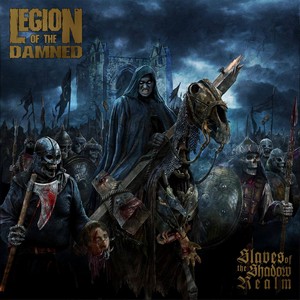 Pre order Slaves of the Shadow Realm HERE
Tracklist of Slaves of the Shadow Realm:The Widows Breed
Nocturnal Commando
Charnel Confession
Slaves of the Southern Cross
Warhounds of Hades
Black Banners in Flames
Shadow Realm of the Demonic Mind
Palace of Sin
Priest Hunt
Azazels Crown
Dark Coronation
LEGION OF THE DAMNED are:
Maurice Swinkels: Vocals
Twan van Geel: Guitar
Harold Gielen: Bass
Erik Fleuren: Drums
Links:
http://www.legionofthedamned.net
http://www.facebook.com/LOTDOfficial
http://www.instagram.com/legion_of_the_damned_official
http://www.napalmrecords.com
Source of Information: Napalm Records Promotion Team, photo: Tim Tronckoe
Magnum – upcoming live album
11. December 2018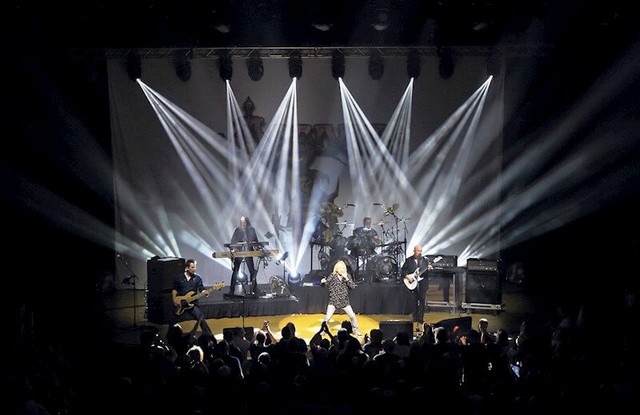 Every music lover knows that the closing concert of a long tour is always a very special event. For weeks in advance the audience has been able to read up on how much the band has been celebrated in their previous concerts evening after evening and they are all the more excited to see their heroes with their own eyes. After having played those numerous concerts, the band is in excellent shape, perfectly attuned to one another and of course they want to outdo themselves with this final show. One of those tour finales took place on 19 April 2018 inside Birmingham`s Symphony Hall. It was there that the British rock band Magnum completed their Road To Eternity tour, which consisted of 42 concerts, and performed at the highest level. The evening was preserved for posterity on a 2-Digi-CD, on 3-LP-gatefold vinyl and as a digital download and is set to be released on 18 January 2019 by Steamhammer/SPV.
"A truly magical evening", guitarist Tony Clarkin confirms, "especially seeing as the show was a sort of home game for us, since all of us are from around the area between Birmingham and Wolverhampton, although during the last 20 years we have performed in Birmingham only once. In this respect it was a special moment for Magnum in more than one way." According to the occasion, band members Tony Clarkin, vocalist Bob Catley, bassist Al Barrow as well as their two newest members keyboarder Rick Benton and drummer Lee Morris confidently played their way through a well-chosen mix of classics and newer songs, which rather successfully join the ranks of the band`s long tradition of atmospheric rock songs.
Spurred on by their audience's raucous cheers, Magnum entered a sort of playing frenzy, intoning hits like 'How Far Jerusalem', 'Vigilante', 'Don`t Wake The Lion (Too Old To Die Young)' or 'The Spirit' and proving without a shadow of a doubt that the newer songs from their 2018 studio album Lost On The Road To Eternity, namely 'Peaches And Cream', 'Show Me Your Hands', 'Lost On The Road To Eternity' and 'Without Love' also make for absolute terrific live performances at rock anthem level. "It's well-known that there`s a huge difference between studio and stage", Clarkin explains. "In a studio a band has numerous tries to make a song sound perfect. On stage however, you only get one try. Of course, if that one succeeds, the studio version gains a whole lot of additional adrenaline and enthusiasm which makes it that much more lively, enthralling, unique."
Star guest Tobias Sammet (Avantasia, Edguy), too, was swept along by this enthusiasm and the blazing interaction between the musicians and their Birmingham audience when he went on stage for 'Lost On The Road To Eternity' to lent energetic support to vocalist Bob Catley just like he did for the track's studio recording. Oh and just by the way: As a forerunner to this gripping live album 'Lost On The Road To Eternity' will hit the market as a digital single on November 2nd 2018. "Birmingham was one of those nights where everything clicked", Clarkin comments, looking back on the show in April 2018. "The sound on stage was phenomenal and you could feel from the way the audience reacted that it sounded spectacular inside the hall as well. When that spark is lit between a band and their fans it can create something special and magical. And that's exactly what happened in Birmingham."
All that's left to ask now is what makes Live At The Symphony Hall any different from former Magnum live recordings. "Bob and I have been in this band for quite a while now, but we've never lost our passion for Magnum", Clarkin elaborates. "We want to keep learning new things and are open to tips and advice. That's why we constantly revise our old songs, sometimes we play them a bit faster, sometimes a bit slower, we change a solo here and a part of the melody there. That way we not only keep our audience interested but also our own enjoyment in these pieces alive." There isn't a more fitting way to describe the magic that happens on Live At The Symphony Hall.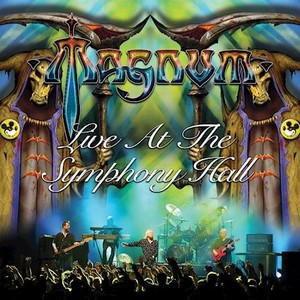 Tracklist:
CD1 
When We Were Younger
Sacred Blood 'Divine' Lies
Lost on the Road to Eternity
Crazy Old Mothers
Without Love
Your Dreams Won't Die
Peaches and Cream
How Far Jerusalem
CD2
Les Morts Dansant
Show Me Your Hands
All England's Eyes
Vigilante
Don't Wake the Lion (Too Old to Die Young)
The Spirit
When the World Comes Down
Links:
http://www.magnumonline.co.uk/
https://www.facebook.com/magnumbandpage/
Source of Information: Steamhammer / SPV
Watershape: "Beyond The Line Of Being" video posted online
11. December 2018
The video for italian progsters Watershape "Beyond The Line Of Being" is online on the artist's YouTube channel.
Drummer Francesco Tresca says: "Since I'm a huge David Lynch fan and I think he's one of the most important living artists, I decided to make him a tribute, a small homage in a very respectful and humble manner. That's the reason why our new video set and style is inspired by Twin Peaks. Beyond the way we shooted it, the content refers obviously to the lyrics of the song that are about searching the immortality through art. I wanna thank Luca Pellizzaro for his help shooting it and Mirko Marchesini for creating back images for animations".
"Beyond The Line Of Being" is taken from debut album "Perceptions", released on October 13, 2018.
Links:
https://www.facebook.com/watershapeband
https://www.burningmindsgroup.com/atomic-stuff
Source of Information: Atomic Stuff Promotion
Act on Disputes – new single
13. December 2018
Death metalists Act on Disputes published videoclip for their new single Soul pt. II.
Links:
https://www.facebook.com/actondisputes/
Source of Information: https://www.facebook.com/actondisputes/