Overkill – lyric video k skladbe z chystaného albumu
14.12.2018
Legendárni thrasheri Overkill vydajú 22. februára nový album The Wings Of War. O jeho kvalitách sa môžete presvedčiť z lyric videa k skladbe Last Man Standing.
Tracklist:
Last Man Standing
Believe In The Fight
Head Of A Pin
Bat Shit Crazy
Distortion
A Mother's Prayer
Welcome To The Garden State
Where Few Dare To Walk
Out On The Road-Kill
Hole In My Soul
Linky:
http://wreckingcrew.com/Ironbound/
https://www.facebook.com/OverkillWreckingCrew/?fref=ts
Zdroj: https://www.facebook.com/nuclearblasteurope/
Little Villains – chystaný album s Philom "Philthy" Animalom
14.12.2018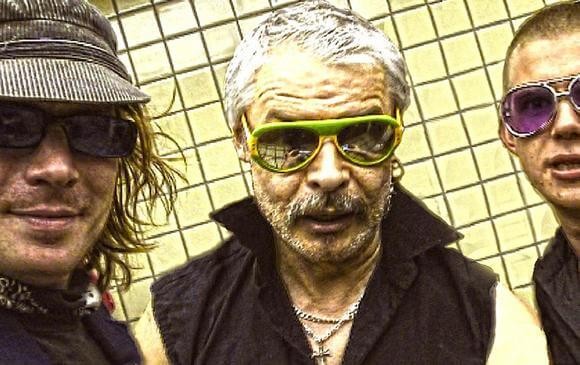 Legendárny bývalý bubeník Motorheadu Phil "Philthy Animal stihol pred smrťou nahrať album so svojou kapelou Little Villains. Ten dostal názov Philthy Lies  a bude vydaný 29. marca 2019. O vydanie sa postarajú Heavy Psych Sounds.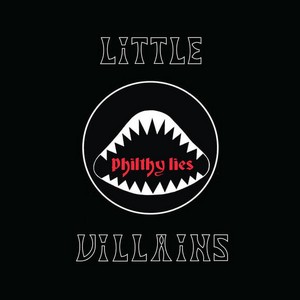 Tracklist:
What on Earth
Attack
Traitor
 Running Around
Water Under The Bridge
In The Head
Enemy
Got To Grips
 I Am Dying
Get Out
Prvý singel:

Little Villains vznikli v roku 2006 a okrem neho tam pôsobia aj James Childs – spev (Avon, Airbus) a Owen Street – basa. Philthyho nahradil Chris Fielden.
Linky:
https://www.littlevillains.co.uk
https://www.facebook.com/littlevillains
https://www.heavypsychsounds.com
Zdroj: All Noir/Mona Miluski
Dion Bayman – nový singel
14.12.2018
Dion Bayman zverejnil lyric video k singlu The Best Times Of My Life, ktorý pochádza z jeho albumu Better Days, ktorý vyšiel 21. septembra.
Linky:
http://www.dionbayman.com
https://www.facebook.com/dionbayman
http://www.burningmindsgroup.com/art-of-melody-music
https://www.facebook.com/artofmelodymusic
Zdroj: Atomic Stuff Promotion
Sojourner – zmluva s Napalm Records
11.12.2018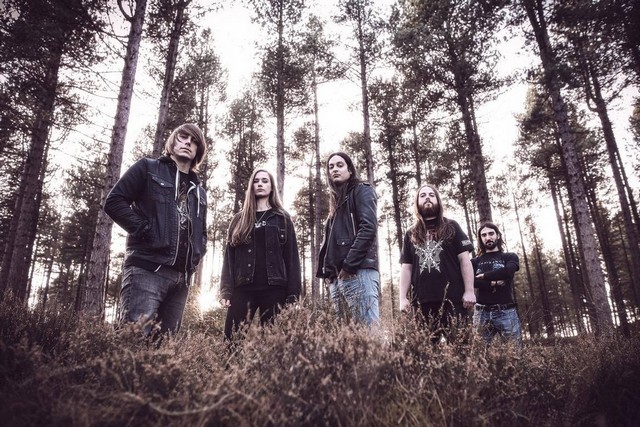 Sojourner je atmosferic metalová kapela s folkovými prvkami. Jej členovia pochádzajú z Nového Zélandu, Švédska a Talianska. Vznikli v roku 2015 a ich debut Empires Of Asher bol dobre prijatý na undegroundovej metal scéne. Tento rok im vyšiel druhý album The Shadow Road a absolvovali niekoľko koncertov v britskom Glasgowe.
Koncom budúceho roka im vyjde albumová novinka, tentokrát pod hlavičkou gigantu Napalm Records s ktorým kapela nedávno podpísala zmluvu.
Lineup:
Emilio Crespo – spev
Mike Lamb – gitary, klávesy, piano
Chloe Bray – írska píšťala, gitary, vokály
Mike Wilson – Basa
Riccardo Floridia – bicie
Linky:
https://www.facebook.com/metalsojourner
https://sojournermetal.bandcamp.com/?fbclid=IwAR2rIP5UW3Gmsd98ea65KcJvyE07IQ94AhHam7SPe_0xooW3ciA7MOw0HnE
Zdroj: Napalm Records Promotion Team, foto: Gavin McLaughlin