Turilli/Lione Rhapsody – chystaný debut
7.2.2019

Crowdfundingová kampaň na debutový album novej kapely Lucu Turilliho a Fabia Lioneho – Turilli/Lione Rhapsody bola začiatkom februára ukončená. O pár týždňov sa začne jeho mix.
,,Fabio a ja pracujeme na albume, ktorý sme vždy chceli spraviť a uvedomujeme si, že sa to deje vďaka vašej podpore. Sme v poslednej fáze nahrávania a za pár týždňov sa konečne začne mix. Kúsky skladačky sa začinajú davať dokopy a my sme skutočne nadšení. Ďalšie správy prídu čoskoro." – uviedol Luca.
Linky:
https://www.facebook.com/tlrhapsody/?ref=br_rs
https://www.indiegogo.com/projects/turilli-lione-rhapsody/
Zdroj: https://www.facebook.com/tlrhapsody/?ref=br_rs
1914 – zmluva s Napalm Records
6.2.2019
Ukrajinská historic blackend death/doom kapela 1914, ktorá robí texty s tematikou I. svetovej vojny podpísala zmluvu s rakúskym gigantom Napalm Records. Daná formácia funguje od roku 2014 zatiaľ vydala dve full albumy (Eschatology of War – 2015 a The Blind Leading the Blind – 2018).
Linky:
https://www.facebook.com/1914band/
https://www.youtube.com/channel/UCIi5hWkPUWkWUXRN7KDKQiA
Zdroj: Napalm Records Promotion Team, foto: May Lee
Darkwater – chystaný album
5.2.2019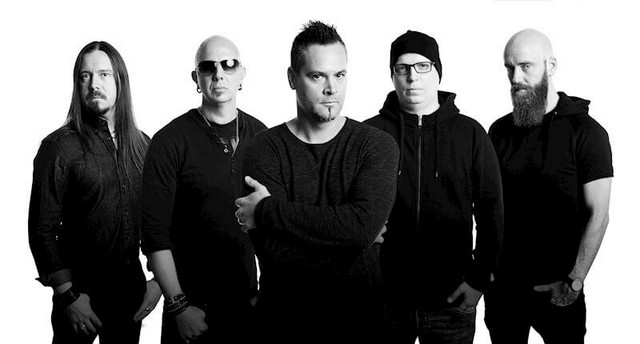 Švédskym melodickým progresivistom Darkwater vyjde 1. marca nový album Human.
Tracklist:
A New Beginning
In Front Of You
Alive (Part I)
Alive (Part II)
Reflection Of A Mind
Insomnia
The Journey
Burdens
Turning Pages
Light Of Dawn
Ukážka:

Linky:
http://www.darkwater.se
https://www.facebook.com/darkwaterofficial
Zdroj: Ulterium Records
Symfobia – nová speváčka
2.2.2019
Náhradníčkou Petry Hasarovej sa stala Simona Janovičová, známa z projektu Sirenade a Sinners Moon.
Linky:
http://www.symfobia.sk/
https://www.facebook.com/pages/Symfobia/917048024996628
http://bandzone.cz/_84971
Zdroj: https://www.facebook.com/pages/Symfobia/917048024996628