Nová kapela členov Swallow The Sun
21.2.2019
Trojica členov Swallow The Sun – Juuso Raatikainen, Mikko Kotamäki a Juho Räihä založila novú kapelu Hedonihil.
Dnešný deň uzrel svetlo sveta ich prvý singel The Hedonist Anthem – ochutnávka debutového albumu I. Ten vyjde 12. apríla.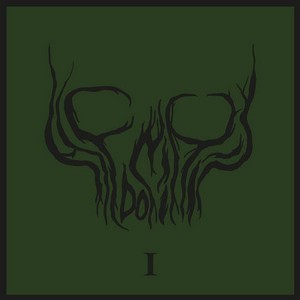 Tracklist:
Otherworldly Embrace
Run You Scum
The Hedonist Anthem
Temple of Venus
Anti-Human Agenda
The Whole Human Species Systematically Murdered
Better Tomorrow
Pessimism is the New Realism
You Hate Me and I Hate You (GG Allin cover)
Autori coveru: Jasu Rossi & Juuso Raatikainen
Linky:
https://www.facebook.com/hedonihil
Zdroj: Inverse Records
Scott Stapp – zmluva s Napalm Rerords
21.2.2019
Zľava do prava: Thomas Caser (CEO Napalm Records), Scott Stapp, Andy Gould (Spectacle Entertainment Group), Markus Riedler (CEO Napalm Records)
Napalm Records ohlásili ďalšieho veľkého umelca vo svojej stajni. Je ním spevák a textár Scott Stapp, známy z kapely Creed. V jej zostave pôsobil v rokoch 1993-2004 a 2009-2012. Okrem toho vydal dve sólo albumy The Great Divide (2005) a Proof of Life (2013)
Linky:
https://scottstapp.com/
https://www.facebook.com/ScottStapp/
Zdroj: Napalm Records Promotion Team
Slováci SYMFOBIA vydajú začiatkom marca druhý album, chystajú krst a jarné turné
19.2.2019

Slovenská symfonická kapela SYMFOBIA má pred sebou hektické obdobie. O pár dní vydá nový album, ktorý pokrstí a čaká ju jarné turné po slovenských kluboch.
NITRA. Nitrania SYMFOBIA nezaháľajú. V úvode roka vymenili druhú speváčku, keď ku Erike Strečkovej pribudla Simona Janovičová (SINNERS MOON), ktorá vystriedala Petru Hasarovú. Pri nástrojoch sa ale nič nezmenilo – Fero Molnár (klávesy), Peter Varga (gitara), Milan Sitár (gitara), Peter Bugár (basgitara) a Viliam Putz (bicie).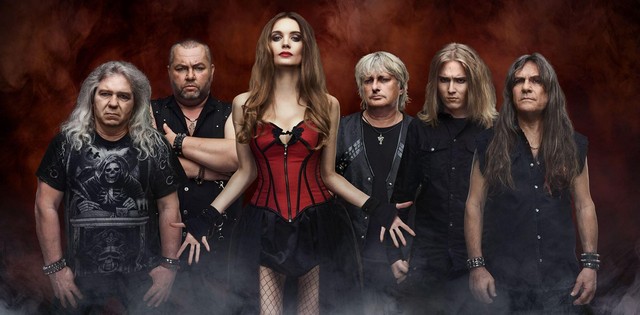 Nový album plný metafor
Po dlhšom čakaní sa fanúšikovia môžu tešiť na druhý štúdiový album "Smog of Tomorrow", ktorý oficiálne vychádza 2. marca. Na novej doske bude 12 skladieb, niektoré z nich už verejnosť pozná vďaka videoklipom a živému hraniu na koncertoch.
Na albumovej novinke skupina pracovala viac ako dva roky. V textoch druhého albumu sa často skrývajú  metafory odkazujúce na predstavy o správnom postoji k životu a upozorňujú na choroby dnešnej doby, ako je strata kritického myslenia, závislosť na výdobytkoch moderného sveta a bezohľadnosť k životnému prostrediu.
V hudbe dominujú orchestrálne aranžmány, výrazné gitarové sóla a zborové party, ktoré nahral profesionálny spevácky zbor. Fanúšikovia sa môžu tešiť aj na nový merch k druhému albumu, ako aj plánovanú limitovanú edíciu nového trička.
Zoznam skladieb: "Intro+Hungry", "Bury It", "Atlantis", "Im Waiting", "Into the Night", "From the Ashes", "Smog of Tomorrow", "Dust", "Everything's Possible", "Flowing", "From Survivor To Creator", "Človek".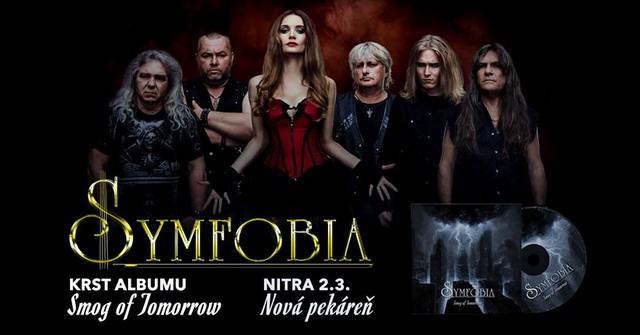 Krst albumu
Nový album "do života" uvedú muzikanti presne v ten istý deň, kedy ho pokrstia na domácom koncerte v nitrianskej Novej pekárni. Úlohy krstného otca sa chopí známy gitarista Jimi Cimbala. "Sami uvidíme, čím nám ho pokrstí…," zamyslela sa speváčka Erika Strečková a pokračovala: "Naživo vám zahráme nielen nové pesničky, ale aj najobľúbenejšie z prvého albumu. Navyše, uvidíte v akcii medzi prvými aj našu novú speváčku Simu Janovičovú. Po koncerte všetkých kapiel, na vás čakajú cd, merch, drinky, zábava. Všetko radi podpíšeme a odfotíme sa s vami. Jednoducho, budeme celí vaši. Tak sa nehanbite a príďte s nami prehodiť aj pár slov. Tešíme sa!"
Slovenské turné
Nitriansky koncert už bude súčasťou spoločného slovenského turné SYMFOBIA so skupinou Jimiho Cimbala – NOCONTROL. Koncertná šnúra štartuje v piatok 1. marca v Žiline. A pokračuje hneď na druhý deň už spomínaným krstom v Nitre.
Program celého jarného turné SYMFOBIA a NOCONTROL: 8.3. Námestovo – Barón Pub, 29.3. Košice – Collosseum, 30.3. Humenné – Music Art & History Club, 5.4. Trnava – City Klub, 6.4. Vrútky – RC Mlyn, 12.4. Bratislava – Randal, 13.4. Banská Bystrica – Klub 77, 4.5. Trenčín – Klub Lúč
PR: Stanislav "Stillborn" Černák
TZ – 18. 2. 2019
Václav Votruba vydá v březnu novou hudební knihu s názvem Monumenty I: Pětapadesát esenciálních alb s ženským zpěvem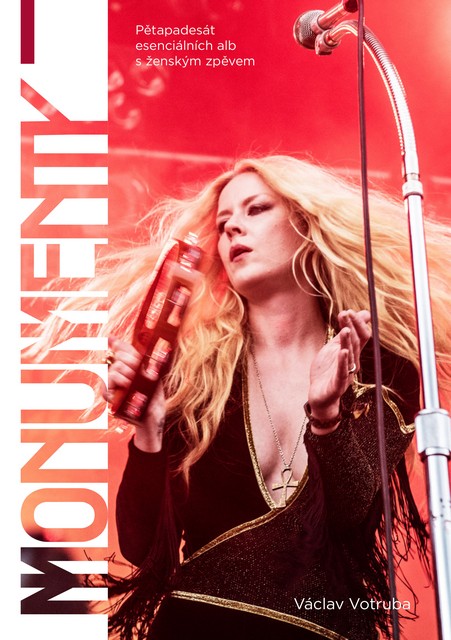 Od Elly Fitzgerald… přes Anneke van Giersbergen… po Chelsea Wolfe. Spisovatel a velký hudební fanoušek Václav Votruba (mimo jiné autor úspěšné trilogie Kniha kovu mapující tuzemský metal) ve své nové knize Monumenty I: Pětapadesát esenciálních alb s ženským zpěvem vzdává hold světovým zpěvačkám a jejich nejzásadnějším nahrávkám. Publikace vyjde začátkem března.
Autor dává čtenářům tip na pětapadesát ženských alb, které by dle jeho slov neměly chybět snad v žádné sbírce. Jelikož vůbec neřeší žánrové hranice, stojí tak v jedné knize vedle sebe nahrávky s hlasy zpěvaček jako například Billie Holiday, Nico, Janis Joplin, Joni Mitchell, Doro Pesch, Anneke van Giersbergen, Madonna, Amy Winehouse, Diana Krall, Beth Hart, Jennie-Ann Smith, Johanna Sadonis nebo Chelsea Wolfe. Autor do výběru zařadil i tři tuzemské desky, kterým vévodí Bára Basiková, Věra Mazánková a Zuzana Jelínková.
"Ženský zpěv naprosto zbožňuji. Mám to tak od dětství," říká Václav Votruba. "Líbí se mi ženská něha, ale i síla, která se v hlase mnoha zpěvaček odráží. Miluji zlomenost a bolest, která zní z nahrávek Amy Winehouse či Billie Holiday, stejně tak totální radost ze života, kterou cítím od Carole King, líbí se mi žár Lady Gaga, až naivní romantičnost Barbry Streisand, zuřivost Pat Benatar nebo Sandry Nasić, koketování Lity Ford nebo Janet Gardner, ztrácení v nekonečnu s Nico či českou Bárou Basikovou…"
O předmluvu v knize se postarala zpěvačka Žántí, která je známá například z RockOpery Praha nebo kapely Matahari.
Knihu je možné si objednat v předprodeji na e-mailu kniha.monumenty@gmail.com. Informace kolem celé knižní série můžete sledovat na adrese www.facebook.com/knihamonumenty.