Blind Guardian – detaily chystaného orchestrálneho albumu
1.3.2019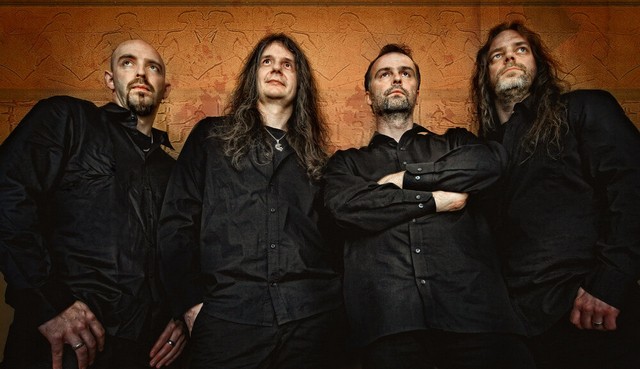 Po dlhšom čase sa nemeckí power metalisti Blind Guardian opäť hlásia o slovo. Začínajú pracovať na veľkolepom projekte – albume Legacy of The Dark Lands. Okrem kapely sa na jeho nahrávaní bude podieľať aj orchester. Nápad na podobný projekt prišiel od speváka Hansiho Kürscha a gitaristu Andrého Olbricha už v 90-tych rokoch. Texty budú založené na diele v súčasnosti najpredávanejšieho nemeckého autora Markusa Heitza – Die Dunklen Lande. Samotné vydanie je plánované na 1. novembra.
Linky:
http://www.blind-guardian.com/
https://www.facebook.com/blindguardian
Zdroj: http://www.blabbermouth.net/, foto: http://www.metal-archives.com
Hans Lundin – box set
27.2.2019

Vydavateľstvo SPV/Steamhammer sa rozhodlo vydať box set The Solo Years CD-Box 6-tich sólo albumov speváka švédskych progresívnych rockerov Kaipa – Hansa Ludina. Všetky z nich prešli remastrom.
Obsahovať bude tieto albumy:
CD 1: TALES (1984)
CD 2: VISIONS OF CIRCLES OF SOUNDS (1985)
CD 3: HOUSES (1989)
Bonusy:
CD 4: THE VEILED SEVENEYED DANCER (1986-87) – Pôvodne nevydaný album, ktorý vznikol medzi počinmi Visions of Circles of Sounds a Houses.
CD 5: IN SEARCH OF THE GREEN GLASS (1980-84) – Toto CD obsahuje 12 skladieb, nahraných medzi rokmi 1980 a 1984, ktoré sa neobjavili na žiadnom albume.
CD 6: OKÄNT ÖDE (1979-84) – A tento počin je skutočným bonusom tohto setu. Nachádzajú sa tu songy, pôvodne zložené pre kapelu. Čiže nejaké demá, piesne so švédskymi textami atď…
Linky:
https://www.facebook.com/Kaipa.music/
Zdroj: SPV
The Shiver – chystaný album
25.2.2019
Talianski alternatívni rockeri The Shiver vydajú 13. marca album Adeline. O vydanie sa postarajú Wormholedeath. Pôvodne vyšiel minulý rok pod vydavateľstvom Dark Art Conspiracy.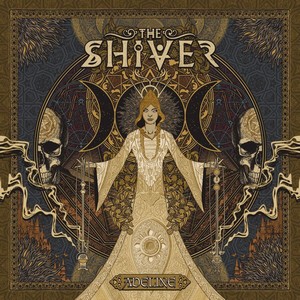 Tracklist:
Awaiting
Adeline
Rejected
Wounds
How Deep Is Your Heart, How Dirt Is Your Soul
Light Minutes
High
Pray
Miron-Aku
Electronoose
Light Minutes live @ Manchester Academy***
Linky:
https://www.facebook.com/theshiver.net/
Zdroj: WormHoledeath Press
SAFENAT PANEACH – WE CAN BE JIROUS JUST FOR ONE DAY
25.2.2019
SAFENAT PANEACH se v různých podobách potkávájí už od půlky devadesátých let, skupina kolem Petra Wagnera dnes vydává své druhé album SAFENAT PANEACH II,
které vznikalo v Tajném Studiu Jana Brambůrka v Ústí nad Labem, který se svým labelem Yannick South zaštítil vydání LP desky a CD v digipacku. Obal navrhla Markéta Zlesáková.
Opět se jedná o zhudebnění veršů Ivana Magora Jirouse.Dvojka jako dvě strany mince. Na líci poezie, na rubu to, čemu se kdysi říkalo rock – zkrátka muzika s kytarami, vyslaná do otevřeného prostoru.
Dvojka jako druhá šance pro kapelu po změně sestavy.
Dvojka jako druhý pokus utkat se s vězeňskými texty Martina Jirouse po první desce z roku 2016. Už od začátku plánován jako hlubší ponor do nálady básní. S přídavkem jedné od Jana Skácela.
Dvojka jako dialog mezi kapelou a čarem Tajnýho studia, reprezentovaným ušima a rukama Honzy Brambůrka.
Dvojka jako dvojznačnost, metafora a pozvání k přemýšlení o svobodě, víře a znameních, které nejsou zjevné na první dobrou.
Safenat Paneach totiž prý znamená něco jako "ten, který odkrývá skryté věci."
Snažit se spojit svůj příběh s poezií člověka, co prožil významnou část života v kriminále, je vlastně drzost. Na rovině životní zkušenosti to nejde. Na rovině duchovní jsme ale mohli ucítit, že Magor popsal i naše zápasy, zaznamenal i naše pády. A tak jsme se alespoň na chvíli přidali se svým rytmem a melodií.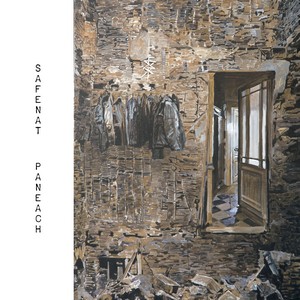 WE CAN BE JIROUS JUST FOR ONE DAY.
zpěv Petr Wagner (ex. NOI, Goro)
kytara Petr Čapek (ex. NOI, Veselá Zubatá)
kytara Michal Homolka (ex. Ram Adonai)
baskytara Jan Tišer (ex. Ram Adonai, Manahem)
bicí Jan Hrivňák (Esazlesa, Povodí Ohře)
Odkazy k poslechu:
https://open.spotify.com/album/4auujC0ifFOGZdglDFNU3r
https://safenat.bandcamp.com
FB
https://www.facebook.com/safenatpaneach2014/
Tlačová Správa
Nové Podujatia
V zoznamoch pribudlo:
Don Airey; 16. marec 2019; Collosseum club – Košice
www.metalmania-magazin.eu/zaujimave-podujatia/don-airey-16-marec-2019-collosseum-club-kosice/