Gloryhammer – prvý singel z chystaného albumu
12.4.2019
Briti Gloryhammer čoskoro potešia svojich fanúšikov novým albumom Legends from Beyond the Galactic Terrorvortex. Udeje sa tak 31. mája.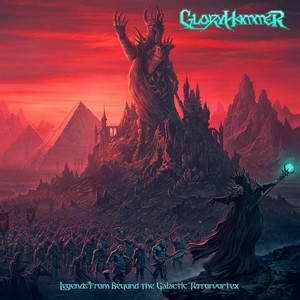 Tracklist:
Into the Terrorvortex of Kor-Virliath
The Siege of Dunkeld (In Hoots We Trust)
Masters of the Galaxy
The Land of Unicorns
Power of the Laser Dragon Fire
Legendary Enchanted Jetpack
Gloryhammer
Hootsforce
Battle for Eternity
The Fires of Ancient Cosmic Destiny
I: Dundaxian Overture
II: The Battle of Cowdenbeath
III: Return of the Astral Demigod of Unst
IV: The Knife of Evil
V: Transmission
Tento deň zverejnili videoklip k prvému singlu z neho, skladbe Gloryhammer.
Linky:
https://gloryhammer.com/
https://www.facebook.com/gloryhammer/
Zdroj: Napalm Records Promotion Team, foto: https://www.metal-archives.com
Walkways – zmluva s Nucear Blast
12.4.2019
Izraelskí alternatívni metalisti Walkways podpísali zmluvu s gigantom Nuclear Blast. Pod ich hlavičkou čoskoro vydajú nasledovníka ich debutu z roku 2013 Safe In Sound – album Bleed Out, Heal Out.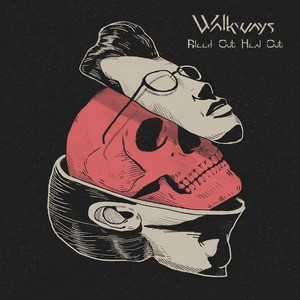 Tracklist:
Till The End
Hell Born Shove (Impossible)
Despair (For Heaven's Sake)
Half The Man I Am
Trumpet Call
Levitate
Bleed Out, Heal Out
You Found Me
Unbearable Days
Enough
Humane Beings
Care (In This Together)
Thank You
Bone Deep
Linky:
https://www.walkwaysband.com
https://www.facebook.com/Walkways/
Zdroj: Nuclear Blast
Lamori – nový singel
12.4.2019
Fínski metalisti Lamori zverejnili videoklip k novému singlu Born to Lose.
Linky:
http://www.lamorimusic.com/
https://www.facebook.com/lamorimusic
https://www.youtube.com/user/lamorimusic
Zdroj: WormHoledeath Press
TZ
Dark Angels oslaví patnáctiny speciálním koncertem a vydáním knihy
12.4.2019

Jihočeská metalová kapela Dark Angels se letos dopracovala do 15. roku existence. Při té příležitosti uspořádá 18. května v českobudějovické Fabrice výroční koncert, na kterém zároveň pokřtí knihu s názvem Dark Angels: Patnáct let v temnotách, jejíž autorem je kytarista Václav Votruba.
"Chvíli jsem si hrál s myšlenkou, že bychom mohli vydat živák nebo výběrovku, ale nakonec jsem usoudil, že uplynulých patnáct let nejlépe zmapuje kniha plná vzpomínek a fotek. Myslím, že pro nezasvěcené to bude zajímavá sonda do českého metalového undergroundu, pro fanoušky kapely zase příjemná nostalgie," říká Václav Votruba.
Kniha v první limitované edici 100 kusů vyjde v pondělí 13. května. K dostání bude na koncertech kapely, ale zájemci si ji mohou předobjednat i přímo u autora.
Výroční koncert ve Fabrice nabídne delší set, který osvěží dvojice hostů – zpěvačky Eva Markvartová a Jana Zahradníková. První jmenovaná v kapele působila v období EP Forever & Ever, druhá s Dark Angels kdysi vystupovala jako host a později s Václavem Votrubou založila kapelu After Rain.
Kromě Dark Angels na akci zahrají hardrockoví The River Of The Lost Souls a deathoví Sectesy. Svou výstavou obrazů a reprodukcí koncert doprovodí respektovaný malíř Sandro Dragoj, který se věnuje temné tématice a jeho práce zdobí i obaly některých metalových alb – například zmíněných After Rain.
"Bude to pro nás velmi speciální koncert. Žádné rachejtle, projekce, ale upřímná muzika a milé ohlédnutí do minulosti. Nesmírně se těšíme," uzavírá Václav Votruba