Piatok
Najvýchodnejší kút Slovenska je už na metal/rockovej mape známy hlavne Rockom pod Kameňom. No občas sa v ňom uskutočňujú aj iné zaujímavé akcie. Napr. Snina už ,,nejaký ten piatok" patrí medzi mestá, v ktorých sa uskutočňuje pivný festival. V dňoch 26. až 28. júla sa na námestí konal už po 5. krát. Jeho názov je Zemplín fest.
Ako sa na takéto podujatie patrí nechýbalo množstvo stánkov s občerstvením a pivom – vyše 40 druhov rôznych pív zo Slovenska a z Českej republiky. Počas druhého dňa pribudol aj špeciálny stánok s rôznymi druhmi vín. Tí najmenší sa zas mohli vyšantiť na detských atrakciách.
 Hlavne treba povedať, že tento ročník dostali veľký priestor interpreti hrajúci rockovú muziku. Bohužiaľ nevyhli sa mu ani dve organizačné nedostatky – tým najväčším boli chýbajúce WC pre návštevníkov a aj tie hracie časy kapiel bolo treba lepšie vymyslieť  – trebárs keď kapela začína podľa programu o 17:00 tak začína o 17:00, nie kvôli zvučeniu sa to pretiahne až na 17:30 a aj tie rozostupy medzi účinkujúcimi mohli byť menšie.
Prvou formáciou, ktorá sa predstavila na pódiu boli Košičania Blackbeat. Dané trio predviedlo poctivý blues rock. Aj keď išlo o svojím spôsobom o ,,malú akciu" (žiaden Rock pod Kameňom ani Masters of Rock) hrali s veľkým nasadením a snažili sa aj o akú-takú pódiovú show. Proste dávali do toho všetko. Ak budú hrať niekde blízko vás, určite ich choďte podporiť.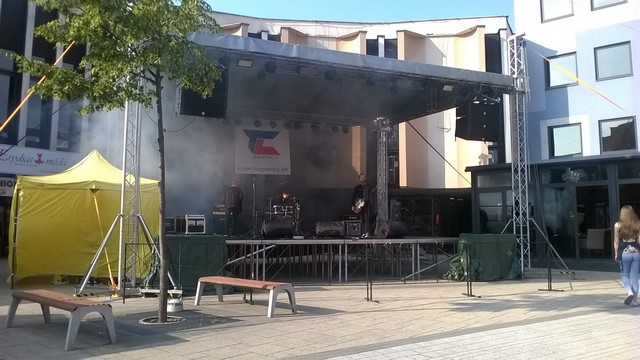 S ďalšou DIP to už tak slávne nebolo. Bol to taký ,,nemastný-neslaný" pop rock a hlavne veľká časť ich produkcie zahŕňala cover verzie (The Calling,  M. Žbirka a Marika Gombitová, Imt Smile…).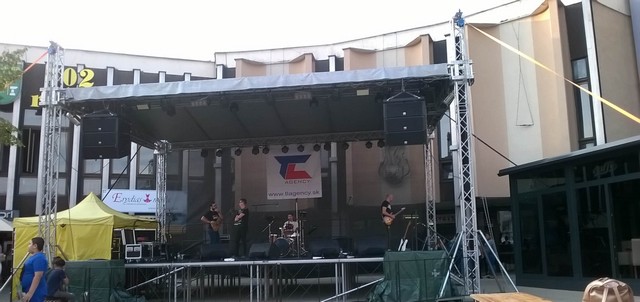 Počas prestávky nasledovala súťaž v pití piva a potom na scénu nastúpila speváčka Michaela s kapelou. V tomto prípade však nešlo už o rockovú muziku ale taký skôr pop/funky (celkom na úrovni).
Sobota a nedeľa
Sobota bola svojím spôsobom ,,najrockovejšia". Muzika všetkých troch účinkujúcich sa pohybovala okolo tohto žánru.
Na úvod sa mala prestaviť prešovská banda Atlantída, no došlo k zmene programu. Čiže na úvod vystúpili Business Mermaid z Košíc hrajúci taký experimentálny indie rock/pop. Na scéne už fungujú viac než 4 roky a okrem iného zahrali si aj v Kodani. Kvôli technickým problémom začali trochu neskôr, no výsledok rozhodne stal zato. Muzike nechýbala energia a hlavne originalita. Ich členky a člen si vystúpenie si veľmi užívali.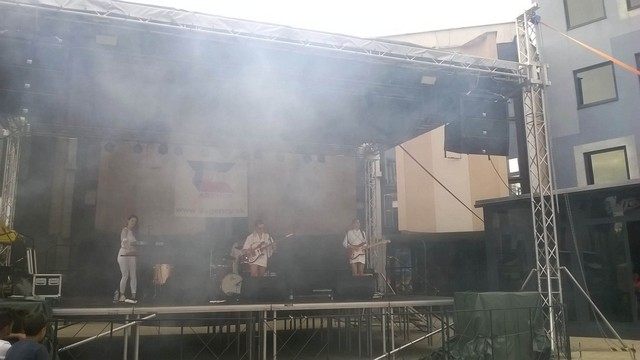 Pop/rockerom Atlantída (Prešov) sa podarilo vyčariť asi najlepšiu atmosféru v publiku počas celého festivalu. Ja som ich naposledy videl niekedy v 2010-tom. Od tej doby dosť prekopali zostavu.
Napr. o spev sa už stará gitarista Peter "Quoniček" Vyslocký a pridala sa k ním aj spievajúca klávesačka Barbora "Baška" Petrašová (známa napr. z Gloom) – veľká ozdoba kapely.
Hrali sa tradičné ,,hity" (Starý pán, Anjel Strážny…) ale pribudlo aj niečo nové. Dokonca aj špeciálna pieseň Búrka – spevácky duet "Quonička" a Bašky. Peter okrem spevu a hry aj zabával ľudí v predslovoch medzi piesňami. Osobne mi však trochu chýbalo nejaké to väčšie nasadenie a mohli hrať trochu menej coverov (najlepšie žiaden 😛 ).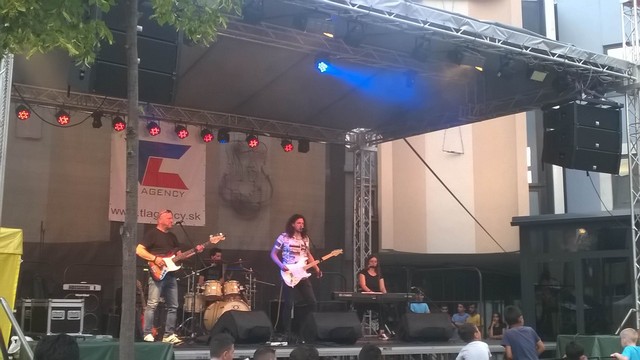 Kto ešte nemal dosť, mohol si užiť aj humenský cover band Six Plantets a koho neprešiel smäd mohol prísť na ďalší deň. V nedeľu sa už však nehralo na rockovú (ani na metalovú 🙂 ) nôtu.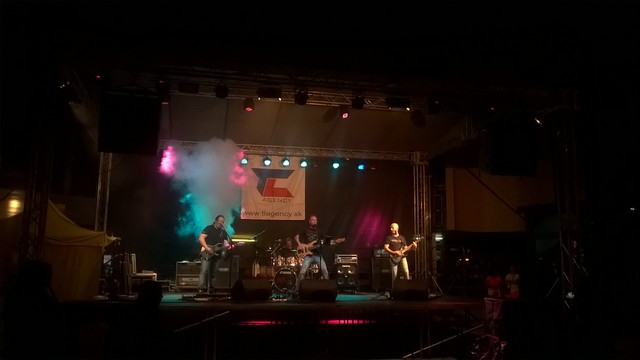 Tak aby som to zhrnul: Aj takéto akcie majú nepochybne svoje čaro. Treba oceniť aj veľké množstvo rockových kapiel a taktiež prácu zvukára – celý festival bol zvuk v celku OK. Stačí odstrániť vyššie zmienené nedostatky a Snina sa bude môcť pochváliť ďalšou skvelou akciou.