Kiko Loureiro – chystaný sólo album
14.8.2019
Kiko Loureiro, gitarista známy z brazílskej Angry a v súčasnosti pôsobiaci v Megadeth, potvrdil že začal pracovať na svojom sólo albume. Ním nadviaže na Sounds of Innocence, ktorý bol vydaný v júny 2012.
,,Robím pred-produkciu svojho nového sólo albumu" – uviedol Kiko vo videu zverejnenom na jeho sociálnych médiách. Pokračuje: ,,Budúci týždeň budem pracovať na nových piesňach a na nahrávaní bicích. Je to kombinácia niekoľkých nápadov, ktoré som mal v minulosti a niektorých novších vecí. Neviem, kedy nahrám gitary. Pravdepodobne do konca roka dokončím nahrávanie a mixovanie. Neviem, kedy bude vydaný"
Linky:
https://www.kikoloureiro.com/
https://www.facebook.com/KIKOLOUREIROofficial/
Zdroj: Blabbermouth 
Phil Campbell – chystaný sólo album, prvý singel
14.8.2019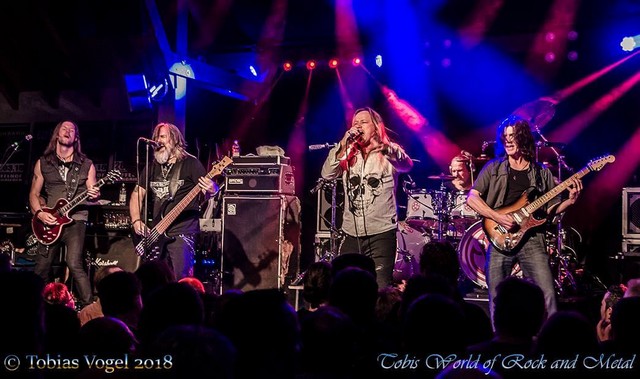 Legendárny gitarista Motörhead – Phil Campbell vydá 25. októbra svoj prvý sólo album – Old Lions Still Rar. Dnešný deň uzrel svetlo sveta prvý singel k nemu – pieseň These Old Boots. V nej budete počuť aj ľudí ako Dee Snider, Mick Mars & Chris Fehn.
Linky:
https://www.facebook.com/PhilCampbellATBS/
Zdroj: https://www.facebook.com/nuclearblasteurope/, Foto: By John Gullo – Own work, CC BY 1.0, https://commons.wikimedia.org/w/index.php?curid=14610280
Winterstorm – zmluva s AFM Records
13.8.2019
Nemeckí power/folk metalisti Winterstorm podpísali zmluvu s vydavateľstvom AFM Records
Linky:
http://www.winterstormarea.com
https://www.facebook.com/acomingstorm/
Zdroj: https://www.facebook.com/afmrecords/
Matt Rain – singel 2019
15.8.2019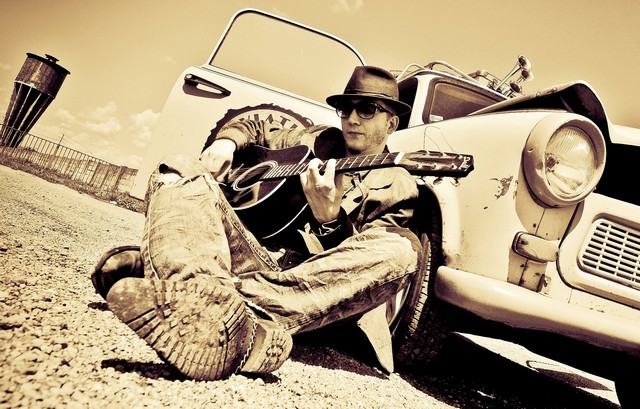 Spevákovi a hudobníkovi Matt Rainovi dnes 15.8.2019, vychádza singel s  názvom "Where" (EN), "Kam" (SK).
Singel "WHERE" je po pár rokoch predzvesťou čerstvého materiálu a prísľubom novej sólovej tvorby z dielne Matt Raina (Ravenclaw, Matt Rain), muzikálovo folkového projektu dvorného speváka a kapelníka Matteya z  Ravenclaw.
Singel vychádza v podobe fyzického releasu ako aj v digitálnej forme. Na singly sú tri verzie skladby a to v anglickom, slovenskom jazyku a inštrumentálna verzia.
Ku singlu je vytvorený aj videoklip, ktorého tvorby sa zhostil známy umelec Virgis Malčius z Litvy.
Singel je venovaný spomienke "In memory of Peter Maria Valiska", otcovi súrodencov Mateja, Juraja a Tonky z Ravenclaw, ktorý je aj autorom textu piesne. O skomponovanie a nahranie hudby sa postaral Matt Rain.
Matt Rain momentálne pracuje na ďalších piesňach a dáva dokopy koncertný live program s kapelou, pod hlavičkou "Matt Rain and the Quarters".
Čo sa týka Ravenclaw, tí sa tento rok zatvorili do štúdia a plánujú  vydať nový materiál a teda chystajú sa odohrať len zopár väčších koncertov, najbližšia možnosť vidieť Ravenclaw naživo bude  23.8.2019 na Bardrock festivale na hlavnom námesti v Bardejove o 21:30.
Video – Anglická verzia: https://www.youtube.com/watch?v=4h5XDlX7rBQ
Video – Slovenská verzia: https://www.youtube.com/watch?v=Oqw6o8Vexg0
https://www.ravenclaw.sk/
https://wwww.matt-rain.com/
https://www.gmbirds.com/
https://www.mattony.eu/
https://www.ozeternit.sk/
PR