Ronnie Atkins z Pretty Maids má diagnostikovanú rakovinu
5.10.2019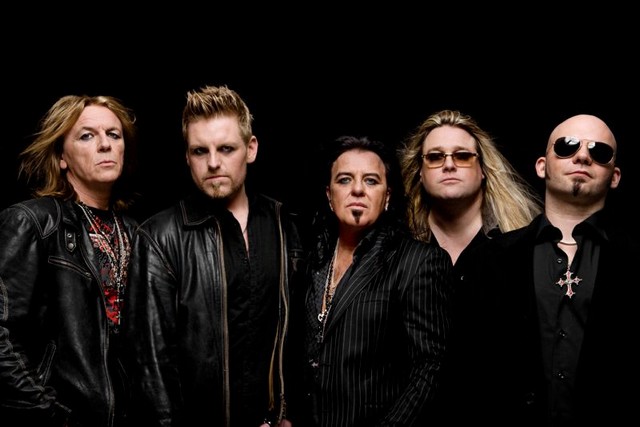 Dánska heavy/hard rocková kapela Pretty Maids zverejnila smutnú správu.
,,… Nášmu bratovi Ronniemu bola nedávno diagnostikovaná rakovina pľúc. To znamená, že budeme musieť zrušiť všetky koncerty, ktoré boli ohlásené do konca januára 2020. Ospravedlňujeme sa za všetky nepríjemnosti, ktoré sme vám možno spôsobili. Momentálne sú všetky aktivity pozastavené, takže zatiaľ nemôžeme povedať viac, ale budeme vás informovať.
Všetko sa teraz zameriava na Ronnieho zdravie. Sám Ronnie momentálne podstupuje liečbu. Dúfame vo vašu lásku a porozumenie: Ken, Rene, Chris a Allan"
Ronnie Atkins poslal list
,,Je desivé, ako sa váš svet za pár týždňov môže obrátiť hore nohami.
V polovici augusta som šiel k lekárovi na rutinnú kontrolu kvôli bolesti chrbta. Potom som prešiel mnohými skenmi, bronchoskopiou, biopsiou atď… A dlho som čakal na odpovede v neistote. A nakoniec pred troma týždňami som zistil, že my bola diagnostikovaná rakovina pľúc.
Pre mňa, moju rodinu a blízke osoby to bolo šokom, pretože to prišlo úplne neočakávane bez akýchkoľvek typických príznakov a vyvinulo sa to tak rýchlo.
Momentálne sa liečim, pred dvoma týždňami som podstúpil chirurgicky zákrok, potom som strávil asi 10 dní v nemocnici s pneumóniou, čo je zjavne spojene s operáciou. Podľa zdravotníckeho personálu sú moje vyhliadky dobré. Budem však musieť v nasledujúcich mesiacoch podstúpiť ďalšie ošetrenie, aby som bol v bezpečí.
To znamená, že budem musieť upustiť od väčšiny koncertov, hudobných aktivít atď… Na dobu neurčitú. Idem do toho s pozitívnym myslením a s láskou a podporou zo strany mojej rodiny a priateľov, som odhodlaní bojovať s touto chorobou najlepšie ako môžem."
Linky:
http://www.prettymaids.dk/
https://www.facebook.com/prettymaids/?fref=ts
Zdroj: https://www.facebook.com/prettymaids/?fref=ts
Blind Guardian – singlová ukážka z chystaného albumu
4.10.2019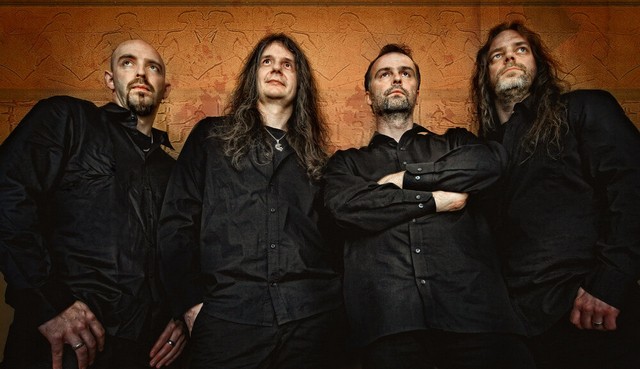 Medzi najočakávanejšie albumy tohto roka patrí nepochybne novinka od Blind Guardian – The Legacy Of The Dark Lands. Dátum vydania je stanovený na 1. novembra.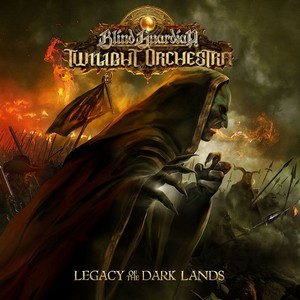 Tracklist:
1618 Ouverture
The Gathering
War Feeds War
Comets And Prophecies
Dark Cloud's Rising
The Ritual
In The Underworld
A Secret Society
The Great Ordeal
Bez
In The Red Dwarf's Tower
Into The Battle
Treason
Between The Realms
Point Of No Return
The White Horseman
Nephilim
Trial And Coronation
Harvester Of Souls
Conquest Is Over
This Storm
The Great Assault
Beyond The Wall
A New Beginning
Dnes prišli s ďalším singlom – skladbou The Storm:

Predošlý singel:
Point Of No Return: https://youtu.be/WIP3tbE-gXA
Linky:
http://www.blind-guardian.com/
https://www.facebook.com/blindguardian
Zdroj: NUCLEAR BLAST Markus Wosgien Foto: https://www.metal-archives.com/
Archeonic – nový signel
3.10.2019
Mohelnická groovemetalová kapela Archeonic aktuálně vydává singl "Virtual Cramp" , který je předzvěstí nového druhého alba.
Linky:
https://www.facebook.com/archeonic/
Zdroj: https://www.facebook.com/archeonic/
Otus Hobst a Martin Schuster – spoločný singel
3.10.2019
Otus Hobst (Minority Sound) a Martin Schuster (Face the Day) spojili síly aby společně nahráli singl nazvaný "Torn to Pieces". Otus se postaral o hudební a zvukovou složku, Martin pak složil text a skladbu nazpíval. Singl vychází v digitálním formátu na Spotify, iTunes, Bandcampu a dalších běžných digitálních platformách a jako bonus zde najdete i starší, nevydanou skladbu "Mayan Dust". Na YouTube pak můžete kouknout na i klip, o který se postaral Tom F. Hanzl aka Chymus (Antigod, Isacaarum).
Linky:
https://otushobst.bandcamp.com/album/torn-to-pieces
Zdroj: Ota Hobst