Najznámejšími prešovskými klubmi sú nepochybne Wave, Christiani a Fester. Začiatkom roka k nim pribudol ďalší. V malebnom prostredí ulice Kmeťovo Stromoradie vznikol klub nazvaný jednoducho Stromoradie. A 9. novembra sa v ňom uskutočnil prvý metalový koncert.
Po dlhej dobe vystúpil vo svojom rodisku známy spevák Mayo Petranin  s kapelou Castaway (v rámci turné Drowning Tour k chystanému albumu) a spolu s nimi domáci Etterna a MotorscreaM project z Veľkého Krtíša. Keďže tento podnik disponuje pomerne veľkým pódiom a slušnou zvukovou aparatúrou, podujatia takého typu sú preň ako stvorené.
Spomínaní Veľkokrtíšania odštartovali celý koncert. MotorscreaM project sú vlastne pôvodní členovia inej známej bandy – Midnight Scream, ktorá je momentálne odstavená na druhu koľaj. Pôvodne začali so skladbami Motörhead, neskôr začali tvoriť vlastné veci v tom duchu.
Na chlapcoch bolo vidno, že taký poctiví rockandrolll jednoducho majú v krvi. Väčšiu časť setlistu tvorili vlastné veci, covery boli len dve – legendárne kúsky Iron Fist a Ace Of Spades.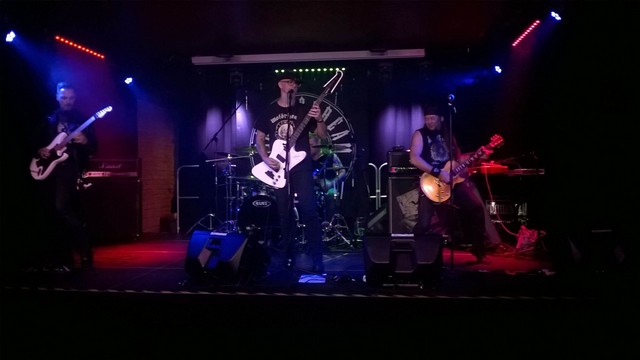 Aj keď v súčasnosti ,,Etterňáci" chystajú nové veci, v Prešove zahrali ešte starý set. Vlastne to bol predposledný koncert tohto roka. Mali však menšiu nevýhodu – chýbal im basák, museli si vypomôcť za pomoci samplov. Napriek tomu koncert mal všetko čo ma mať – opäť potvrdili svoju pozíciu v topke našej scény.
Medzi skladbami, ktoré sme mohli počuť bola opäť The Independent Dreamland (s ktorou pomohli aj diváci). Prítomných tak zaujali, že mohli skončiť až po dvoch prídavkoch Desert Ruins a Waking the Demon (cover Bullet for my Valentine).
Vytkol by som však trochu zbytočný cover od Park Way Drive Vice Grip. Alebo žeby nebol zbytočný? Čo ak ho zaradili preto, aby viac vyniklo čaro ich pôvodných piesní? 🙂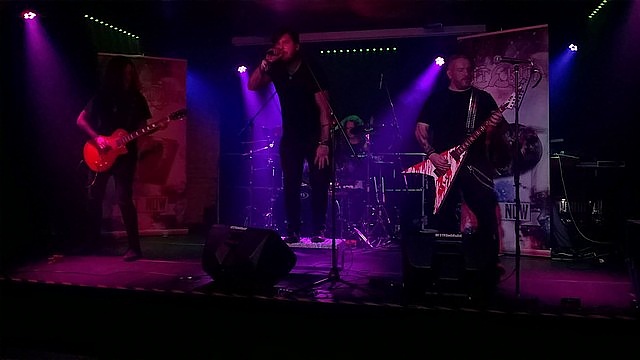 Zlatým klincom večera boli spomínaní Castaway. Je to zaujímavá formácia. Väčšina je členov z Bratislavy, spevák rodený Prešovčan a najnovší člen, basák Zoltan Daraban ma švajčiarsko-maďarské korene. S prestávkami fungujú od roku 2004.
Ako Mayo povedal v jednom rozhovore ,,Castaway to je taký spiaci obor. Nikdy nevieš kedy sa prebudí a začne robiť "šarapatu" v tom najlepšom zmysle slova". Chystaný tretí album bude mať názov Before We Drown. Z neho odzneli aj štyri skladby – Feed You Lies, What Shadows Portray, WDWGFH, Fallen…
Ako opísať ich koncert? No jedným slovom ,,megaúžasný". Skvelý progresívny melodický metal, piesne plné zvratov, skvelých atmosférických prvkov a podobne… Castaway je jednoducho kapela na svetovej úrovni. Niektoré piesne síce boli pomerne dlhé, no na nudu určite nikto z publika ani len nepomyslel. Celkovo atmosféra a zábava bola vynikajúca.
Škoda, že neboli žiadne prídavky. Našťastie sa nenaplnili obavy ohľadom zvuku – predsa nazvučiť formáciu kde sú okrem gitary aj atmosférické klávesy a traja vokalisti nie je úplne jednoduché. Pán zvukár to však celkom obstojne zvládol.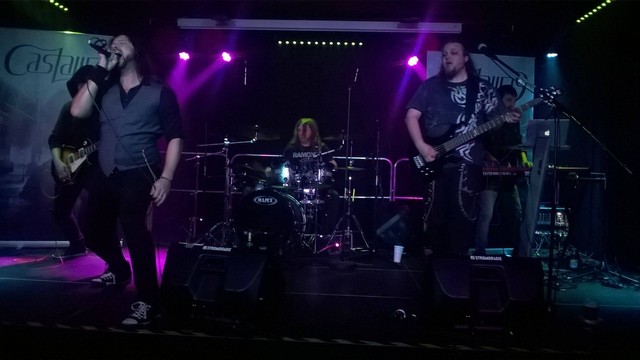 Záverečné zhrnutie: Pevne dúfam že ,,spiaci obor Castaway" už bude robiť šarapatu oveľa častejšie. Upozornenie pre ľudí z iných miest – ak budete mať Castaway niekde blízko, určíte na nich choďte (ináč prídete o úžasný zážitok). A taktiež ďakujem celému klubu Kmeťovo stromoradie.