Marko Hietala announce first solo album "Pyre Of The Black Heart"
22. November 2019
This day, Finnish singer/ bassist Marko Hietala announces his signing with Nuclear Blast for his upcoming solo album "Pyre Of The Black Heart", that is set to be released on January 24th. Hietala himself describes the style of the upcoming release as "Hard Prog", but to give his fans a first impression of what the new album is going to be like, he also reveals the first single and video 'Stones'.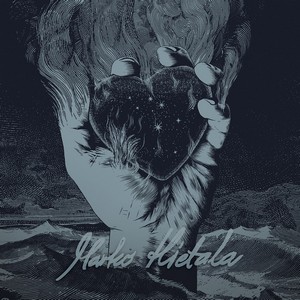 About the goal behind his solo album, Marko Hietala comments, "Well, let's put it this way: NIGHTWISH is without any doubt my main band, and thanks to income from that direction, I don't have to be that commercially aware… What I mean is that when I was coming up with the musical thoughts for this solo record, I was able to do simply anything without limits. So if I had a goal, it was to not have any kind of limits, but to prepare an unpredictable, spontaneous, adventurous, ferocious and intimate solo record. And now when I am listening to the final album by myself, I can say with my hand on my heart that I – or rather us – pulled it off… The record is a really diverse musical roller coaster ride that takes eager listeners into a world of strong emotions and deep feelings!"
Hietala's voice has barely faded away, and he is already honouring his skillful band mates. "Even if "Pyre Of The Black Heart" is definitely my solo album, I didn't compose everything on my own. When the song writing process was really in full swing, I kept sending all the ideas to my long-time collaborators Tuomas Wäinölä [guitar] and Vili Ollila [keyboards], and this ingenious two-some came up with great additions and arrangements, one after another. Drummer Anssi Nykänen – who is simply a wizard behind his set – completed the line-up like no other.
Tarcklist:
Stones
The Voice Of My Father
Star, Sand And Shadow
Dead God's Son
For You
I Am The Way
Runner Of The Railways
Death March For Freedom
I Dream
Truth Shall Set You Free
Watch the video here: 

Shortly after the album release there will also be a Marko Hietala solo tour. "Come February… We simply can't wait to get out on the road! It will be amazing to perform these solo songs for all those multinational friends of my music", Hietala says and continues: "I strongly recommend coming out to see my band during this run, entitled "Tour of the Black Heart", as this will be my first and last European solo tour in a long time – or ever!"
Linky:
www.facebook.com/markohietalaofficial/
www.nuclearblast.de/markohietala
Zdroj: NUCLEAR BLAST Markus Wosgien
Links:
http://www.temperanceband.com
http://www.facebook.com/temperanceofficial/
Source of Information: Napalm Records Promotion Team, Cover: Yann Souetre , Photo: Lisa Berg
TEMPERANCE Reveals New Single & Official Video, "My Demons Can't Sleep",
21. November 2019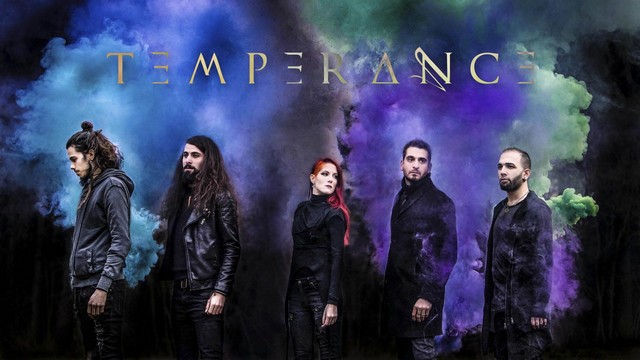 Maybe the demons won't look at my cries, maybe they're trying to open my eyes.
Italian symphonic metal five-piece TEMPERANCE have just released their heartfelt new song, "My Demons Can't Sleep", off of their upcoming album Viridian. The new single is about the demons that everyone harbors inside of them: all of the inner troubles, issues, fears, rage and daily struggles that are often hidden away from the world. "My Demons Can't Sleep" paints a picture of those feelings in a beautiful way and symbolizes a beacon of hope in the darkness of those frenzied thoughts.
TEMPERANCE's journey through the depths of the subconscious was filmed in the somber 14th century Castle of Verrès. A young woman enters the castle and roams around the hallways, seeming to be trapped within the walls of the castle – equally imprisoned by her insurmountable demons. When the lyrical modification in the chorus hits, she takes her first steps outside and walks towards a white horse, a symbol of freedom and self-empowerment. Track lyricist Michele Guaitoli states that this scene portrays the moment where the protagonist realizes that they are the ruler of their own life. During the change throughout the song, they realize that their past faults or mistakes, even fears, are meant to be there to help them grow. Facing all of that instead of running away is the only solution to becoming stronger.
Marco Pastorino, singer and guitarist, comments:
"You asked for the classic TEMPERANCE sound… so here we go! "My Demons Can't Sleep" is probably the first song we wrote for Viridian; a very catchy track with a great guitar riff and also a nice interaction between our three voices. Definitely one of the most melodic tracks of the album, it will surely be an anthem for our live shows! The lyrics were written by Michele and it's one of my favorites in the album. He talks about our daily troubles and fears, but in the end, with our inner strength, we can change everything."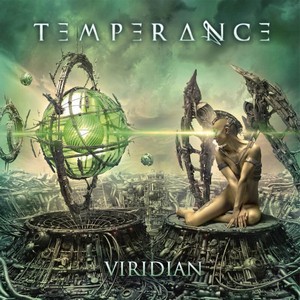 Tracklist:
Mission Impossible
I Am the Fire
Start Another Round
My Demons Can't Sleep
Viridian
Let It Beat
Scent of Dye
The Cult of Mystery
Nanook
Gaia
Catch the Dream
Watch the new official video for "My Demons Can't Sleep":
The first single: https://youtu.be/fu1lUsnM-cY
Linky:
http://www.temperanceband.com
http://www.facebook.com/temperanceofficial/
Zdroj: Napalm Records Promotion Team, Cover: Yann Souetre , Foto: Lisa Berg
Blade Cisco: first single and video online
20. November 2019
Art Of Melody Music & Burning Minds Music Group are excited to announce the digital release of "Memories", first single taken from "Edge Of The Blade",  Italian melodic rockers Blade Cisco's  debut album.
Tracklist:
Memories
Anything (Without Your Music)
Foolin' Myself
Rain Over Me
Life Is A Lottery
Edge Of The Blade
Hungry For Love
Grey
Invisible To Me
We Are Still Standing
My Way
The first single Memories:

"Edge Of The Blade" is scheduled for release on December 13, 2019 via Art Of Melody Music / Burning Minds Music Group. A special personalized edition has been created by Outward Styles in a very limited quantity of 30 copies, and is available exclusively on the label's online shop, Rock Temple. CD and single cover art have been designed by Aeglos Art (Wheels Of Fire, Raintimes, Michael Kratz, Alchemy, Firmo), while the CD booklet features introductory liner notes written by Viri AOR.
Links:
https://www.facebook.com/BladeCisco
https://www.instagram.com/bladeciscoband
https://www.facebook.com/artofmelodymusic
http://www.burningmindsgroup.com/art-of-melody-music
https://www.instagram.com/burning_minds_music_group
Source of Information: Atomic Stuff Promotion
ROYAL HUNT: New CONCEPT ALBUM is in the works says ANDRÈ ANDERSEN
19. November 2019
ROYAL HUNT is in a process of recording a new concept album, scheduled for release in 2020 (Japan / SE Asia – KING Records, rest of the world – TBA). As usual, most of the production activities were moved into NorthPoint Studio while mix/mastering facilities will be appointed later. The band hints monumental conceptual offering, which supposed to expand their familiar yet constantly evolving soundscape into previously uncharted territories. With their 15th studio release, ROYAL HUNT's dead-set to deliver a masterpiece, which should once again rise the bar for modern progressive hard rock genre.
André Andersen: "The next Royal Hunt album is in the works and – while most of it is still in a state of a "sort-of-controlled- chaos" – I´d say it´s probably our biggest production to date… the amount of tracks is simply staggering. Yes, it´s a concept album and yes, there´re some special guests on it and yes – already on this demo stage – this thing sounds huge (even by our standards). So fear not: we´re still around and we´re rocking just as hard – if not harder – as we usually do."
Links:
http://royalhunt.com
https://www.facebook.com/royalhunt
Source of Information: NorthPoint Productions, Photo: www.metal-archives.com