Space of Variations – zmluva s Napalm Records
23.1.2020
Ďalšia ukrajinská formácia sa hlási o slovo. Po kapelách ako Jinjer, Motanka s rakúským gigantom Napalm Records podpísali zmluvu Space of Variations.
Debutové EP pod týmto vydavateľstvom sa bude volať XXXXX a vyjde 3. februára.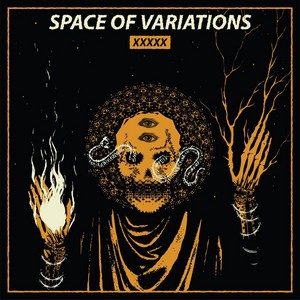 Space of Variations produkujú moderný metal a vznikli v roku 2015. Krátko po svojom vzniku a aj v roku 2017 obdržali ocenenie he Best Ukrainian Metal Act.
Linky:
https://spaceofvariations.bandcamp.com/
https://www.facebook.com/SpaceOfVariations/
Zdroj: Napalm Records, Foto: Artem Pronov
Ozzy Osbourne –  Parkinsonova choroba
21.1.2020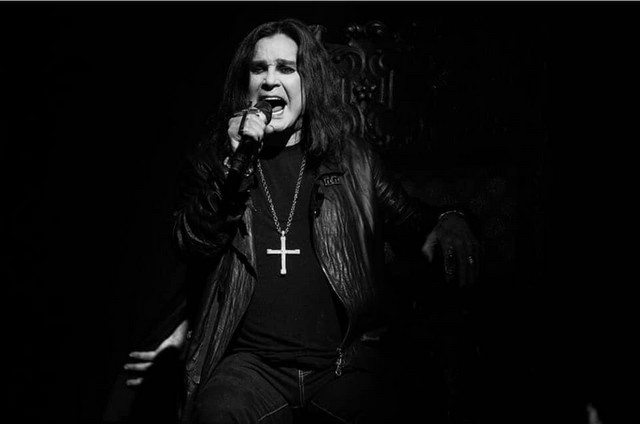 Viaceré média (Nový Čas, Valhalla.sk) informovali o tom, že známy spevák Ozzy Osbourne trpí Parkinsonovou chorobu. Podľa jeho manželky Sharon je to typ PRKN 2 a neznamená to trest smrti, ale ovplyvňuje určité nervy. Momentálne Ozzy užíva lieky.
Linky:
http://www.ozzy.com/
https://www.facebook.com/ozzyosbourne
Zdroj: Blabbermouth, Foto: Rich Fury
KRUTON – "Šeď strachostánků"
2 LP GATEFOLD, CD-JEWEL BOX
25.1.2020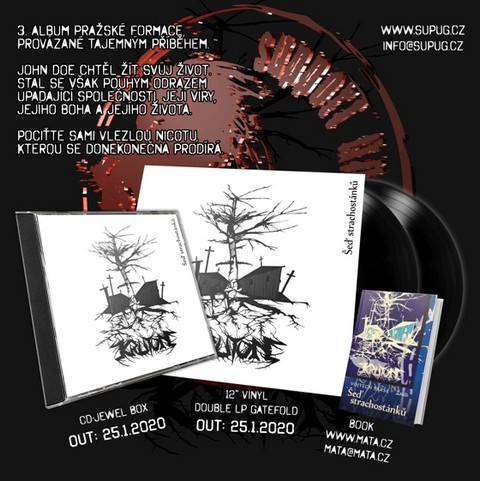 Pražská formace, jenž thrash metalový základ kombinuje s melodickými prvky a svoji pomyslnou káru táhne už od roku 2010. V rámci naši spolupráce přinášíme novinkové, v pořadí už třetí studiové album, nazvané Šeď strachostánků.
Album na naše poměry zcela mimořádné, propletené koncepčním příběhem a ne zcela obvyklou stopáží. Album vyvedené na CD v klasickém jewel boxu, s opravdu masivním bookletem, a současně ve vydavatelské premiéře rovnou jako 2 LP v rozevíracím obalu.
Album, jehož textová náplň nachází oporu dokonce i v knižní podobě, vyvedené pod dohledem nakladatelství Maťa.
I. – Př. n. l. — Nářek Janův, II. – Balet stínů (12:18)
III. – Nepokřtěný (00:47)
III. – Přerod (10:03)
IV. – Umučení Antikrista (7:11)
V. – Znemrtvýchvstání (12:09)
V. — Limb (1:17)
VI. – Nanebenevzetí — Nářek Bafometův (16:41)
Hudba: Kruton
Texty: Vojtěch Šarše
Nahráno ve studiu Wariete
Mix a master: Jan Bláha
Ilustrace: Antonín Handl
KRUTON:
Vojtěch Šarše – texty, knižní předloha
Martin Strnad – kytara, vokály
Jan Rameš – kytara
David Pospíšil – bicí, perkuse
Jérôme Totti – basa, instrumentace
Hosté:
Mariana Lišková – cello
Josef Vodička – piano
Esferas kvarteto
Bandcamp: https://kruton-cz.bandcamp.com/
Bandzone: https://bandzone.cz/kruton
Facebook: https://www.facebook.com/Kruton-121898811162898/
Official Album Trailer: https://www.youtube.com/watch?v=Ht19-JrN6do
Knižní podoba: https://www.mata.cz/
Objednávejte na:
http://www.supug.cz
Zdroj: Support Undeground
Speváčka Symfobie vo filme
21.1.2020
Na profile speváčky Nitranov Symfobia – Eriky Strečkovej sa objavili fotky z natáčania nového filmu. Zatiaľ je známe o ňom, že jeho tematikou bude holokaust.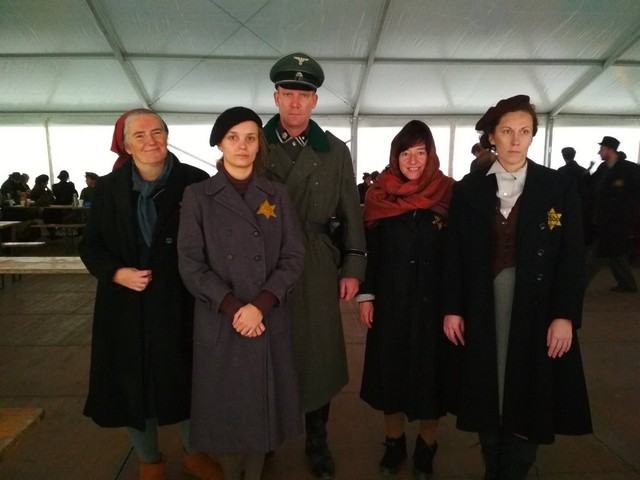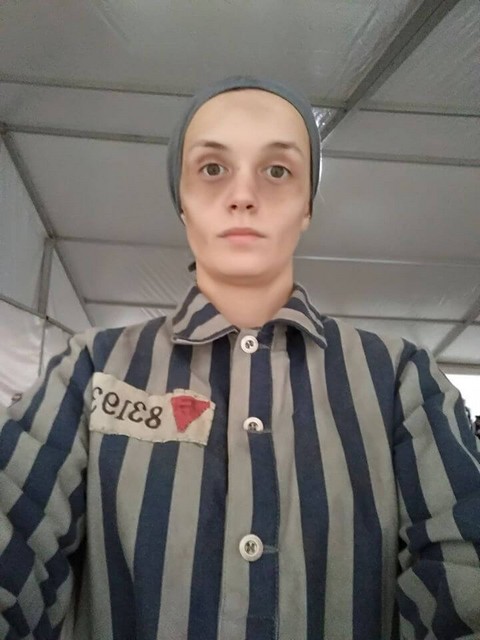 ,,Pre mňa jeden z najsilnejších zážitkov v mojom živote. Aj to najtvrdšie srdce fašistu, rasistu, či človeka žijúceho v inej nenávisti by určite zmäklo, keby sa aspoň na chvíľu vcíti…Jednoduchšie je ukazovať prstom na druhého a hľadať vinníkov, no stále hovorím jednu vec, začnime najskôr každý sám od seba." – uviedla Erika.
Linky:
http://www.symfobia.sk/
https://www.facebook.com/pages/Symfobia/917048024996628/
http://bandzone.cz/_84971/
Zdroj: https://www.facebook.com/erika.streckova