Cinematic Metal Icons DARK SARAH Sign Worldwide Contract With Napalm Records!
26. March 2020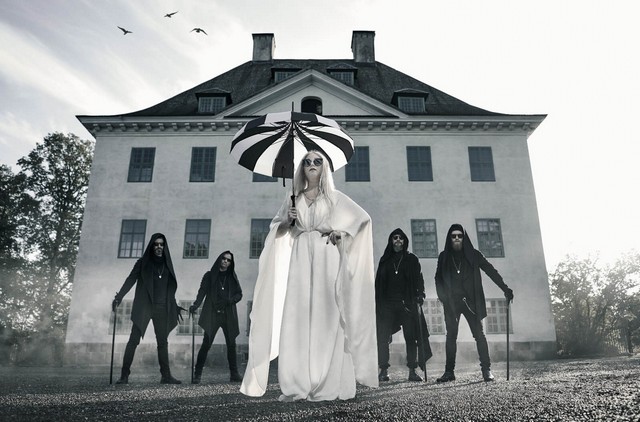 Finnish cinematic metal icons DARK SARAH have officially signed a worldwide contract with Napalm Records!
Over the course of eight years and three epically conceptualized albums, the band has proven their standing in the scene. As a classically-educated opera singer and experimental performer, Heidi Parviainen (formerly of AMBERIAN DAWN), created her alter ego with DARK SARAH and fascinates listeners with their talent for unique soundscapes in symbiosis with truly magical worlds.
Known for their incredible storytelling that coalesces perfectly into an unbreakable bond with their music, DARK SARAH are ready to start a new, mesmerizing journey with Napalm Records and their brand new upcoming epos, Grim, hitting stores on July 17, 2020!
Heidi Parviainen on the signing:
"We are very happy and excited to start a new era in our band´s history and to start collaborating with Napalm Records, one of the biggest metal labels in the world! After working as an independent band for many years, we have got a good view on that path – both in good and bad. This is a new opportunity for us, which we´ll welcome with open arms!"
DARK SARAH to release new horror-fantasy album, Grim!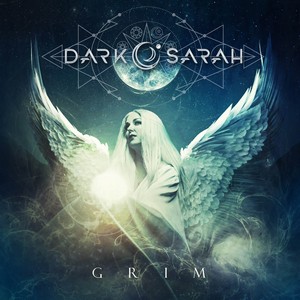 Cinematic metal icons DARK SARAH start an astonishing new fairytale-like storyline with their fourth studio album, Grim.
The beguiling new dimension, coalescing between crystal-clear vocals and propulsive hardness, draws you into the tempestuous maelstrom of their horror fantasy theme. Introducing the new protagonist, Luna, the band invites you to their mythical world of orbs, ravens, rabbit-headed people and Mörk, that'll wrap you up in a surreal dreamscape.
The overwhelming intensity of DARK SARAH's masterfully told cinematic metal saga sends shivers down your spine and takes possession of heart and soul, while leaving you with pure emotions. Grim flourishes with its full magnitude, unfolding its potential with every very second.
Singer Heidi Parviainen on Grim:
"Our new album called Grim is a concept album like its predecessors, but Grim will start a new story line with a modern horror fantasy theme. Musically, Grim introduces a more modern sound and a taste of what's to come in the future – with a "DARK SARAH twist", of course. We´re very happy about this album and it has been really fun to make. Also creating the new visual brand and the Grim world has been an adventure already!"
Links:
http://www.darksarah.com
https://www.facebook.com/darksarahofficial
Source of Information: Napalm Records
BPMD: Supergroup of Heavy Metal Icons Signs Worldwide Contract with Napalm Records + Hints at New Album Details
25. March 2020
They've been teasing their formation and the arrival of new music for months, and now the wait is nearly over! BPMD – the new heavy metal juggernaut featuring icons Bobby Blitz (Overkill) on vocals, drummer Mike Portnoy (The Winery Dogs, Sons of Apollo), bassist Mark Menghi (Metal Allegiance) and guitarist Phil Demmel (Vio-lence, ex-Machine Head) – is pleased to announce that they have signed a worldwide contract with Napalm Records, joining the label's growing roster of premier talent.
The members of BPMD first came together in the summer of 2019 with one goal in mind: to pay homage to some of their favorite classic rock tunes, give them their own heavy twist, and to have a blast doing it. We all could use a bit of fun, and that's what BPMD is here to provide – a party on wax performed by some of the greatest musical talents in the world!
BPMD will officially announce the release of this music – arriving in the form of their first full-length album – very soon. Stay tuned for more details and music, coming soon!
BPMD bassist Mark Menghi says:
"We're super excited about our first BPMD record. Last summer, I was inspired and came up with this crazy idea and here we are, not even a year later, and it'll see the light of day in these very trying times. The planet needs something to feel good about, and I 100% whole-heartedly believe these tunes will do the trick. Buckle up and make way for BPMD…"
BPMD frontman Bobby Blitz drops a few more hints:
"The BPMD sessions were very fun. They took us all back to our roots and even pre-roots.  As it developed, we all realized it was something special, as did Napalm Records, with one listen!"
Links:
https://www.bpmdmusic.com/
https://www.facebook.com/BPMDofficial
Source of Information: Napalm Records, Photo: Scott Diussa
Oranssi Pazuzu – present music video for new single "Uusi teknokratia"
24. March 2020
Two weeks ago, Finland's experimental anti-traditionalists unleashed "Uusi teknokratia", the first single of their new album "Mestarin kynsi", out on April, 17th.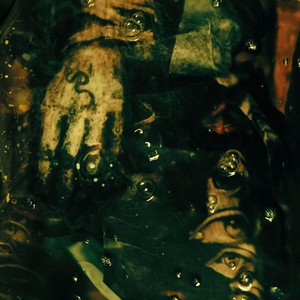 Tracklist:
Ilmestys
Tyhjyyden sakramentti
Uusi teknokratia
Oikeamielisten sali
Kuulen ääniä maan alta
Taivaan portti
Today, ORANSSI PAZUZU release a hypnotic yet consensual music video for this song. Check it out here:
The band states, "The video Zev Deans made captures the paranoid vibe of the track and expands it further by adding a whole new visual realm in to it. An apocalyptic vision that leaves no other choice but to obey."
"Uusi teknokratia" was directed by Zev Deans, produced by Rachel Kitson. Ryan Michael Kelly shot the video with executive producer Noah Young and associate producer Daniel Litt, starring Leslie Barany and Johnny Scuotto.
Rachel Kitson and Zev Deans were responsible for the production design, Christine Snider for the talent management and Madeline Quinn for the VFX assistance.
Links:
https://www.facebook.com/Oranssi-pazuzu-58437793552/
https://oranssipazuzu.bandcamp.com/
Source of Information: NUCLEAR BLAST Leoni Dowidat
Æther Realm Release Second New Track and Video, "Slave To The Riff" |
23. March 2020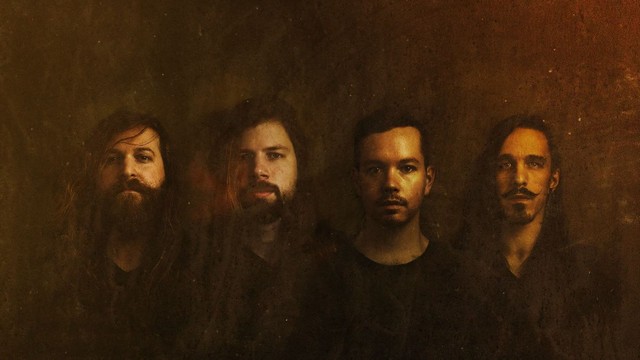 Melodic death metal masters AETHER REALM recently announced the upcoming release of their new, multi-faceted full-length album, Redneck Vikings From Hell, out May 1, 2020 via Napalm Records.
With their new album, the band improves upon their already distinctive sound that's been astonishing fans since day one – taking listeners on a stupefying rollercoaster ride of death metal, thrash and even neo-classical shred.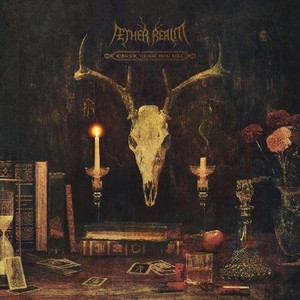 Tracklist:
Redneck Vikings From Hell
Goodbye
Lean Into The Wind
Hunger
Guardian
One Hollow Word
She's Back
Slave To The Riff
Cycle
TMHC
Craft And The Creator
Today, AETHER REALM has revealed a second single from Redneck Vikings From Hell – the unrelenting symphonic banger, "Slave To The Riff". Wasting no time kicking things off with a nasty groove, "Slave To The Riff" is an ode to the heavier side of symphonic metal – chock full of rhythmic breaks, skyrocketing solos and even a Latin American/Flamenco interlude – showcasing the band's multi-faceted talents.
Frontman Vincent "Jake" Jones says about the track:
"Lyrically it's just a sort of cathartic release of frustration. Music doesn't always come when I call. Instead, I usually feel that I'm bound to do its bidding, regardless of time of day or inconvenience of surrounding. Sometimes it's a great comfort to surrender to it, but often feels like it's taken over my life.
Musically, it's also a cathartic release, this one of a hodgepodge of musical influences and ideas, cobbled together with the hope that if it's good enough, the spirit of music will be sated – if only for a moment."
The first single Goodbye:
https://youtu.be/fxFi24Aqac0
Links:
https://aether-realm.bandcamp.com/
https://www.facebook.com/AetherRealm
https://www.youtube.com/user/AetherRealm
Source of Information: Napalm Records, Photo: Bryce Chapman, Cover: Travis Smith