Static-X chystajú špeciálny album
5.6.2020
Industrialisti Static-X vydajú 10. júla špeciálny album Project Regeneration. Dostupný bude na platformách ako iTunes a Amazon a taktiež v tradičných fyzických podobách (CD, vinyl…).
Prvý diel – Project Regeneration vol.1 bude obsahovať 12 skladieb s hlasom Waynea Statica a na ich nahraní sa podieľala pôvodná zostava kapely – basák Tony Campos, bubeník Ken Jay a gitarista Koichi Fukuda. Produkciu oboch dielov albumu mal na starosti Ulrich Wild, dlhoročný spolupracovník kapely.
Tracklist:
Regeneration
Hollow (Project Regeneration)
Worth Dyin For
Terminator Oscillator
All These Years
Accelerate
Bring You Down (Project Regeneration)
My Destruction
Something Of My Own (Project Regeneration)
Otsego Placebo
Follow
Dead Souls
Linky:
https://www.static-x.com/
https://www.facebook.com/staticx/
Zdroj: Blabbermouth, Foto: Angel Orozco, CC BY-SA 3.0, Wikimedia
Rumahoy – druhý singel z chystaného albumu
4.6.2020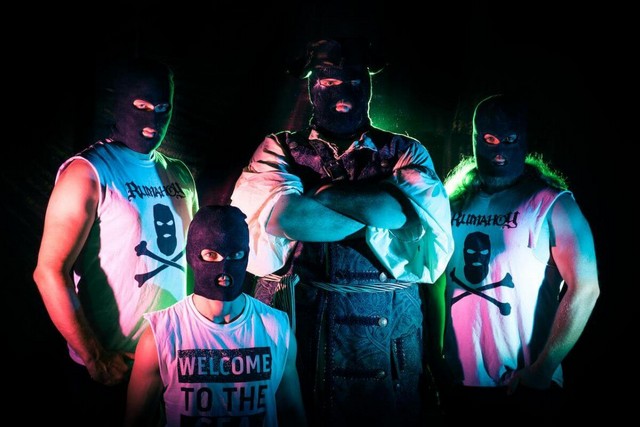 Piráti Rumahoy zverejnili videoklip k druhému singlu z chystaného albumu Cowboys of the Sea. Ten pôvodne vyšiel v októbri minulého roka v digitálnej podobe, no 17. júla bude znovuvydaný pod hlavičkou Nalapm Records. Okrem digitálnej uzrie svetlo sveta aj jeho fyzická podoba.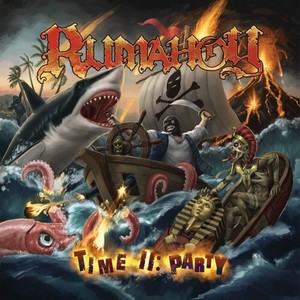 Tracklist:
Cowboys of the Sea
Time to Party
Treasure Gun
The Legend of Captain Yarrface
Harambe, the Pirate Gorilla
Poop Deck Party
The Beer From My Town Is Better Than Yours
1000 Years of Dust
Full Mast
Stolen Treasure
Prvý singel:
Harambe The Pirate Gorilla: https://www.youtube.com/watch?v=rkOPv626Nn4
Linky:
http://www.facebook.com/rumahoy
Zdroj: Napalm Records, Foto: Elliot Vernon
Kamelot – chystaný živák
3.6.2020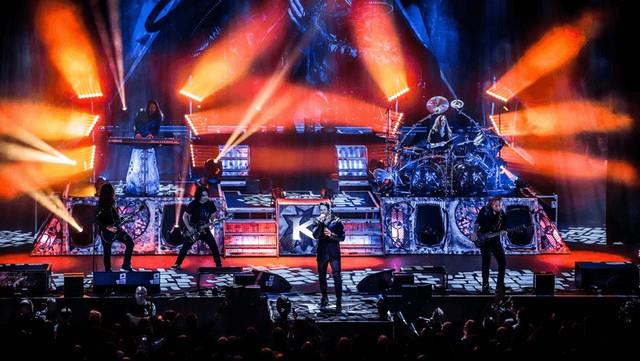 Symfonici Kamelot vydajú 14. augusta live album I Am The Empire – Live From The 013, zachytávajúci vystúpenie kapely v holandskom Tilburgu. Obsahovať bude 21 skladieb.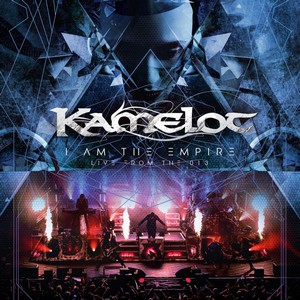 Tracklist:
Transcendence (Intro)
Phantom Divine (Shadow Empire) feat. Lauren Hart
Rule The World
Insomnia
The Great Pandemonium
When The Lights are Down
My Confession – feat. Eklipse
Veil of Elysium
Under Grey Skies – feat. Charlotte Wessels (live premiere)
Ravenlight – feat. Sascha Paeth
End of Innocence
March of Mephisto – feat. Alissa White Gluz
Amnesiac
Manus Dei
Sacrimony (Angel of Afterlife) – feat. Alissa White Gluz & Elize Ryd
Drum And Keys Solo
Here's to the Fall
Forever
Burns to Embrace – with Children's Choir including Thomas Youngblood's son
Liar Liar (Wasteland Monarchy) – feat Alissa White Gluz
Ministrium (Shadow Key)
Dostupný bude v týchto formátoch:
– Ltd. Deluxe Box (Including CD, DVD, BluRay, Flag, 5 Photocards, Lanyard + AAA Tourpass & 4 Guitar Picks)
– Ltd 2 LP Gatefold Marbled Blue/White + DVD
– Ltd 2 LP Gatefold Gold + DVD
– 2 LP Gatefold Black + DVD
– Digipak (including CD, DVD & BluRay)
– Digital Album
Linky:
https://ww.facebook.com/kamelotofficial
https://www.kamelot.com
https://www.youtube.com/kamelotofficial
Zdroj: Napalm Records, Foto: Tim Tronckoe, Cover: Gustavo Sazes
Red Moon Architect – chystaný album
3.6.2020
Fínski doomeri Red Moon Architect oznámili podpísanie zmluvy s vydavateľstvom Noble Demon Records. Nový album bude vydaný v jeseni tohto roku.
Linky:
http://www.facebook.com/RedMoonArchitect/
http://www.instagram.com/redmoonarchitect/
http://www.twitter.com/rmametal/
http://www.youtube.com/channel/UCmkKd___3BlARiuDucBzx8w/
http://nobledemon.com/
https://fb.me/nobledemonrecords/
https://nobledemon.bandcamp.com/
Zdroj: Dominik Goncalves dos Reis – All Noir