ENSLAVED reveal second single 'Jettegryta' alongside video
10. July 2020
It is not about avoiding fear of the pitch-black darkness, but to go into the darkness itself…
Norway's premier progressive black metallers ENSLAVED have released the second single 'Jettegryta' from their upcoming studio album »Utgard«. The single is accompanied by a frost-bitten video, in which an Icelandic pristine glacial landscape is darkened by sinister events. Today, the band have also launched pre-orders for »Utgard«, which will be released on October 2nd.
Grutle Kjellson commented on the video: "Iceland was the perfect place to shoot the video for 'Jettegryta'. Jettegryta translates to Giant´s Cauldron and refers to a phenomenon in nature, where rivers/running water – over a long period – create an often cylindrical hole in solid rock. In ancient Norse folklore, the Jette/Jotun (giants) made these cauldrons to cook in. Although these particular nature phenomena don't exist on the volcanic island of Iceland, there are plenty of other places on this magical island that could lead to the dwelling of the giants! When Norse settlers came to Iceland in the 8th and 9th century, the fumes and fog from the hot streams and the volcanos clearly told them that this island was inhabited by elves, dwarves and giants! This reminded them of the stories of »Utgard«. To them, Iceland was on the doorsteps of »Utgard«, the outer borders of the world of men; a gateway. The lyrics of the song deal with entering such a mythological and esoteric place; deep within your own mind and imagination, a gateway into the dreams, the unconscious and the realm of chaos. We have tried to transform these words into this clip, and maybe you can feel a glimpse of what those early Icelanders felt when they first entered this realm!"
Tracklist:
Fires in the Dark
Jettegryta
Sequence
Homebound
Utgardr
Urjotun
Flight of Thought and Memory
Storms of Utgard
Distant Seasons
In »Utgard«, ENSLAVED continue exploring uncharted progressive and psychedelic territories – placing them in a unique position of both bearers of tradition as well as explorers into the unknown – propelling themselves into the future, yet honouring their roots.
The band previously explained: "»Utgard« bears countless meanings to us; an image, metaphor, an esoteric 'location', a word on its own etc. – on different levels and layers. From Norse mythology we know it as a landscape where the giants roam; where the gods of Asgard have no control; dangerous, chaotic, uncontrollable and where madness, creativeness, humour and chaos dwell.
The album is a journey into and through Utgard. It is a place of unification of that which is above and that which lies below. It is not about avoiding fear of the pitch-black darkness (it will keep on growing until the next confrontation), but to go into the darkness itself. This is the rebirth of the individual. In a world that has become so obsessed with the false lights of greed, jealousy and egotism this is a necessary journey.
Utgard is not a fairytale, it is a vital part of both your mind and your surroundings, and it has been since the dawn of mankind. Acknowledging that this realm exists and is a vital part of the self, has inspired us deeply since the early days of our lives. Enjoy our journey to the outer limits."
Last month ENSLAVED announced their Cinematic Summer Tour – an innovative digital tour comprised of three online events, in conjunction with three of Europe's leading festivals. ENSLAVED will present fans with three different shows:
Jul 30th        Roadburn: "Chronicles Of The Northbound" show
Aug 20th      Beyond The Gates: "Below The Lights" show
Sept 30th     Summer Breeze: "Utgard – The Journey Within" show
The first single:
Homebound: https://youtu.be/92ptxt1FQiU
Links:
http://enslaved.no/
https://www.facebook.com/enslaved/
Source of Information: NUCLEAR BLAST Leoni Dowida
Kataklysm announce new album "Unconquered" + release music video for 'The Killshot'
10. July 2020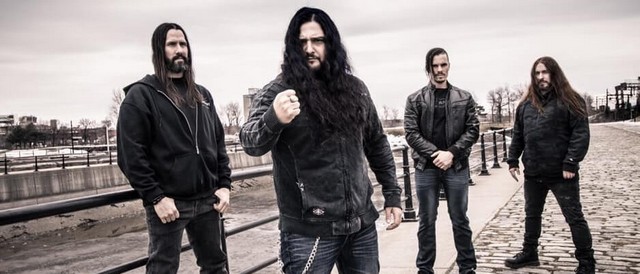 Canadian melodic death metal heavyweights KATAKLYSM are proud to reveal their 14th full length studio album,  »Unconquered« which will be unleashed on September 25th via Nuclear Blast Records.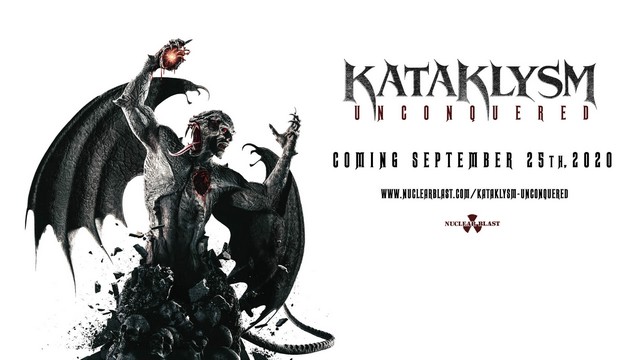 Tracklist:
The Killshot
Cut Me Down
Underneath The Scars
Focused To Destroy You
The Way Back Home
Stitches
Defiant
Icarus Falling
When It's Over
This day the band release the first single entitled, 'The Killshot'. Watch the video directed by Scott Hansen of Digital Thunderdome, here:
The band comments, "'The Killshot' is very Machiavellian at its base meaning. The song deals with revenge and planning it out, I wrote the song in an open interpretation because everyone has their own story that they can attach to it. In general, the album deals with pain or setbacks, overcoming them and fighting back especially in today's situation, the timing is on point. In February, we flew to Atlanta, Georgia and worked with director Scott Hanson. We saw some of his creations and wanted to try his style. The experience was awesome and we won't forget it anytime soon. Everything went great but it was there, sitting at the airport that we first started seeing on all the screens that Covid-19 was about to shutdown the country."
»Unconquered« was recorded and engineered by the band's long-time producer and guitarist JF Dagenais at JFD Studio in Dallas, TX. KATAKLYSM enlisted legendary Colin Richardson, post retirement, to aid in the mixing of »Unconquered«'s weightier and modernized sound with additional help from Chris Clancy's technicality and precision. »Unconquered« stands among the best produced albums in the band's career.
The infamous heart beast, which also appeared on »In The Arms Of Devastation« (2006), »Prevail« (2008), and »Heaven's Venom« (2010), makes its return with a cover image cre
Links:
http://www.kataklysm.ca/
https://www.facebook.com/kataklysm/
Source of Information: NUCLEAR BLAST Leoni Dowidat
Blues Pills – release new single and video 'Kiss My Past Goodbye'
10. July 2020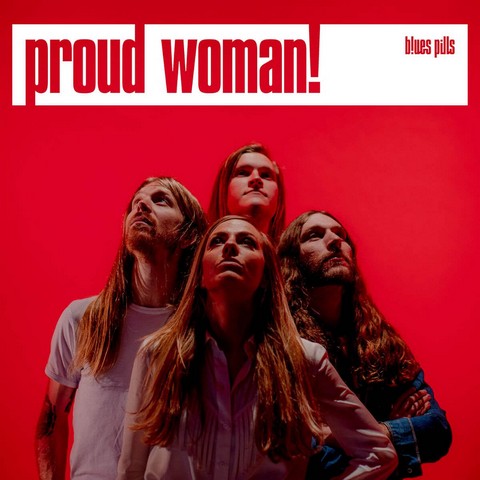 BLUES PILLS will release their new album "Holy Moly!" on August, 21st via Nuclear Blast. Today, the band reveals a video for their third and new single 'Kiss My Past Goodbye'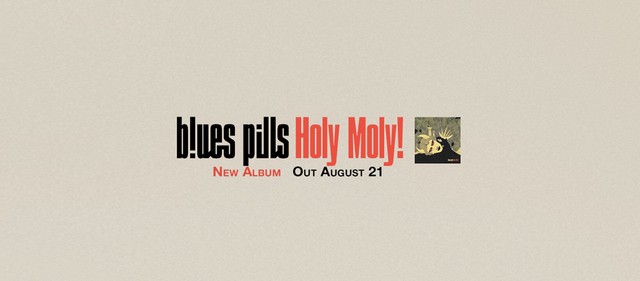 You can watch it here:
Guitarist Zack Anderson comments: "'Kiss My Past Goodbye' is a song full of raw power, funky riffs, and wild drumming.  It's a clear message about moving on, staying true to yourself, and not dwelling on your past."
Previous singles:
Proud Woman: https://youtu.be/HekZW4Pbg_I
Low Road: https://youtu.be/yoJKv-vNZIY
Links:
https://www.bluespills.eu/index.php/en/
https://www.facebook.com/BluesPills/
https://www.instagram.com/bluespills/?hl=de
https://www.twitter.com/bluespills?lang=de
Source of Information: NUCLEAR BLAST Markus Wosgien
ALESTORM Releases New Official Animated Video "Shit Boat (No Fans)"
6. July 2020
You better give us all the money in your treasure chest
Or Kristof's gonna take a shit on your fucking lawn
The notorious Pirate Kings ALESTORM hit the worldwide charts with their long-awaited long-player Curse Of The Crystal Coconut. Now the time has come to unleash the fourth video off the new album, "Shit Boat (No Fans)". The animated masterpiece takes you straight onto the worst pirate ship you could possibly imagine – and ALESTORM takes no prisoners!
"Shit Boat (No Fans)" is about 75 seconds of music that will be stuck in your head forever. It's pure hedonism and unadulterated fun – a trademark ALESTORM tune!
ALESTORM on "Shit Boat (No Fans)":
"Oh wow, everyone knows that short songs are the best songs, so naturally we had to make a music video for the shortest song on our album. This animation was put together by the lovely people at RMIT University in Melbourne, and it features all the classic elements of an ALESTORM video: Magical Girl transformations, giant Hungarian men dropping turds on your garden, rubber ducks, and crudely drawn cartoon penises. Enjoy!"
Producer Aaron McLoughlin on the video:
"Yeah, the pandemic has been tough on everyone, but it's going to take a helluva lot more than that to stop RMIT Animation students from drawing pirates. The video took 17 weeks to complete and lecturer Simon Norton did an awesome job producing and directing it under quarantine. Each team member worked from home to create the most epic swashbuckling pirate adventure you're likely to see this year!"
The "Pirate Metal Drinking Crew" is back to show all the filthy landlubbers what they're made of. ALESTORM's sixth long-player, Curse of the Crystal Coconut, features eleven tracks presented in ALESTORM's signature unadulterated, chaotic fashion. Adding to that are guest performances from musical greats like Ally Storch of SUBWAY TO SALLY (violin on the entire album) and Captain Yarrface of RUMAHOY!
A must-have, riff-laden anthem at any party, "Treasure Chest Party Quest" takes the listener onto a journey into the depths of the darkest taverns of "Tortuga" and Christopher Bowes' unique sense of humor. The smashing, lively track "Chomp Chomp", featuring vocals of Vreth of FINNTROLL, may make you never want to enter the open waters again, but will definitely entice you to dance along with its addictive melodies. "Pirate Metal Drinking Crew" is yet another foot-stomping anthem on the album that excels with a catchy rhythm and indelible hook. Be careful to not anger the great pirate Scurvy, or he might just unleash the Curse Of The Crystal Coconut with the brutal riffs of the "Pirate's Scorn" upon you.
Whether the album makes you want to grab a fresh coconut and sip it or open up a nice bottle of beer – it will definitely lead to a wild piratical escapade. For the extra-adventurous pirates amongst you, ALESTORM have released a 2-CD Mediabook with ground-breaking 16th century interpretations of the songs. Be sure to get yours.
Links:
https://www.alestorm.net
https://www.facebook.com/alestormband
https://www.alestorm.napalmrecords.com
https://www.alestorm.napalmrecords.com
Source of Information: https://www.facebook.com/alestormband