Blind Guardian – ukážka z chystaného albumu
23.10.2020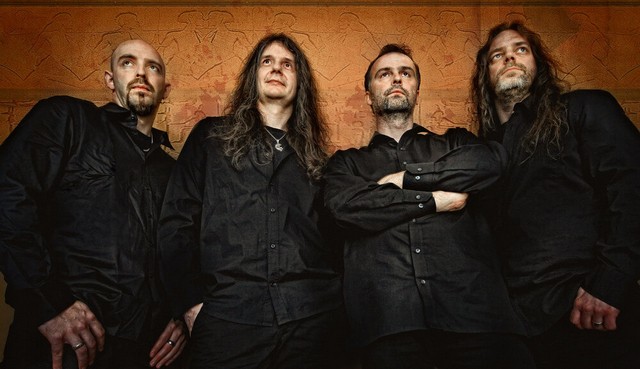 Ak ste pozerali stream koncertu Blind Guardian – Wacken World Wide digital festival, možno vás prekvapila skladba Violent Shadows. Ta pochádza z pripravovaného albumu, ktorý táto kapela vydá na budúci rok v jeseni.
Linky:
https://www.blind-guardian.com/
https://www.facebook.com/blindguardian
Zdroj: NUCLEAR BLAST Markus Wosgien, Foto: https://www.metal-archives.com/
Russkaja – pokračovanie spolupráce s Naplam Records
19.10.2020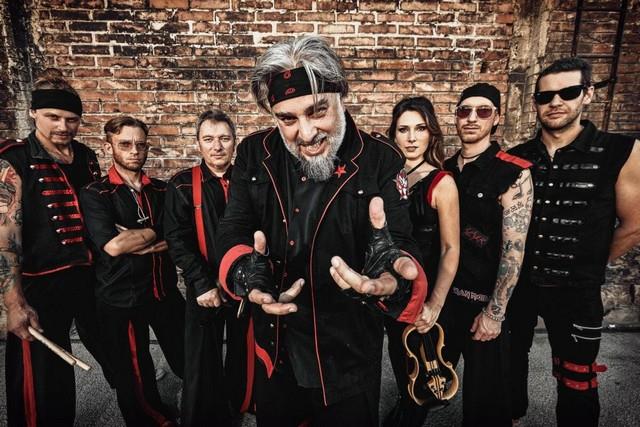 Vydavateľstvo Nalpalm Records sa rozhodlo obnoviť zmluvu s folk/ska/polka metalistami Russkaja.  Samotná kapela momentálne pracuje na novom albume.
Russkaja funguje na scéne od roku 2005. Od tej doby vydávajú albumy a intenzívne koncertujú.  Minimálne dvakrát sa objavili aj na Slovensku;  Snina  – Rock pod Kameňom (2015), Banská Bystrica – Rockscape (2016).
Linky:
https://www.russkaja.com/
https://www.facebook.com/russkajaofficial/
Zdroj: Napalm Records, Foto: Pascal Riesinger
Arch Of Hell dokončili novou desku Arrival. Jedná se o koncepční dílo věnující se mimozemským bytostem
16.10.2020
Stále ovlivňují život na naší planetě… Kdo? Bytosti z jiných světů, kterým zasvětili své nové studiové album brněnští Arch Of Hell. Koncepční deska Arrival vyjde koncem října u vydavatelství MetalGate.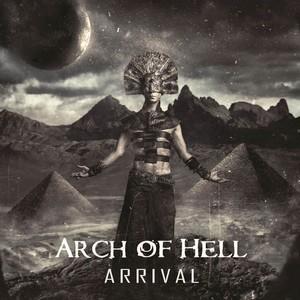 "Fanoušci se můžou těšit na texty odkazující na starověká božstva, paleo-astronauty a další mimozemská témata. Hudebně se pak nová tvorba dá zařadit do vod moderního melodic metalu s příchutí mnoha dalších stylů," informuje zpěvačka a manažerka kapely Tereza Nesvatbová.
Na albu bude celkem 11 songů, které Arch Of Hell nahrávali a mixovali v Neuro Impulse Sound studiu v Brně pod taktovkou Jakuba Maggiho Maláška. O mastering se v Anglii postaral Acle Kahney.
Od vydání dosud poslední desky Freakshow utekly čtyři roky, během kterých muzikanti z Arch Of Hell nasávali nové vlivy. Ty se do novinky promítly, tudíž fanoušci mohou opět počítat s určitým stylovým posunem. "Z našeho pohledu se jedná o plynulý vývoj. Každý z nás poslouchá mnoho kapel, nachází hrozně moc nové inspirace, z čehož pak vychází aktuální tvorba. Oproti předešlým deskám jsme si například víc hráli s druhými hlasy a zpěvnými refrény," říká Tereza Nesvatbová.
Kapela se snaží vyvarovat typickým klišé typu "kráska a zvíře". Z potenciálu obou zpěváků mačká maximum, aby byl výsledek co nejpestřejší a aby dokonale korespondoval s hudebním podkladem.
Arch Of Hell vznikli v roce 2006 a o dva roky později překvapili vyzrálým a našlapaným debutem One Day. Druhá deska Freakshow vyšla v roce 2016 a nakročila od symfonického metalu až k metal-corovým hranicím. I prvky těchto žánrů budou na Arrival stále patrné.
www.facebook.com/metalgate
www.youtube.com/metalgate
www.soundcloud.com/metalgate
Tlačová správa
Rosa Nocturna – chystaný album
20.10.2020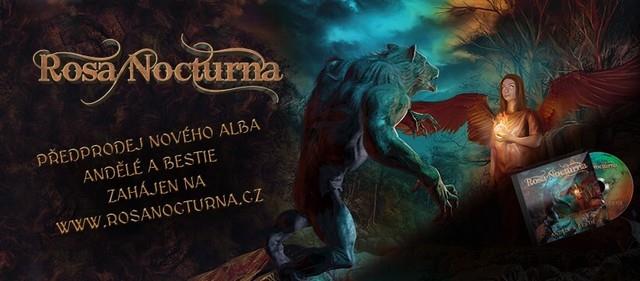 Českí symfo metalisti Rosa Nocturna 11. novembra vydajú nový album Andělé a bestie.
Kapela uvádza: ,, Čtvrté album Andělé a bestie se opět nese v duchu symphonic-metalu. Zachovává melodickou bohatost a nástrojovou různorodost. Nově přináší i přímočařejší power metalové prvky. Kromě členů kapely album nahrálo 21 muzikantů a zpěváků a počet hostů se tím od posledního alba ještě rozšířil…"
O textoch povedali: ,, Jak již název napovídá, nosným tématem alba je nerozlučná dvojice protikladů: dobro a zlo; podané v personifikované podobě anděla a vlkodlaka. Jedno nemůže existovat bez druhého a jejich hranice jsou často nejasné a neurčitelné."
Ukážka:

Linky:
https://www.tondabucek.cz/
https://www.rosanocturna.cz/
Zdroj: Antonín Buček