BLOODY HAMMERS Releases New Music Video for Gothic Punk Anthem "Hands Of The Ripper" New Album, Songs Of Unspeakable Terror, out January 15, 2021 via Napalm Records
3. December 2020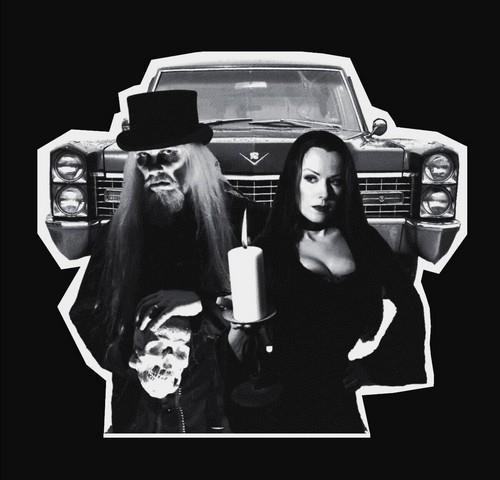 Horror-occult-goth metal/rock fusers BLOODY HAMMERS recently announced the upcoming release of their new horror punk-inspired full-length album, Songs Of Unspeakable Terror, out January 15, 2021 via Napalm Records. The 11-track album marks an eccentric new chapter in the Transylvania County, North Carolina-based husband and wife duo's musical story.
After unleashing their macabre punk earworm "A Night To Dismember" around Halloween, the band is ringing in the new season horror-style with a swinging new anthem, "Hands Of The Ripper". The bite-sized bop – accompanied by a gritty new music video featuring retro horror film scenes – mixes horror punk elements with rock attitude, soaked in murderous metallic energy!
Frontman/multi-instrumentalist Anders Manga says about the track:
"It's one of those songs that appeared when I wasn't trying to write a song. I was just sitting at the drums playing a shuffle beat when the verse melody just popped in my head and I thought, 'wait this is pretty good'. I immediately started working on it and had it done in a day or two. As a horror rock band, perhaps it's obligatory to have a Jack the Ripper themed song? I don't know, these things just happen. We hope somewhere Screaming Lord Sutch is digging it."
Tracklist:
A Night To Dismember
Hands Of The Ripper
Witchfinder General
Not Of This Earth
The Ones Who Own The Dark
Waking The Dead
Night Of The Witch
We Are The Damned
The Brain That Wouldn't Die
Lucifer's Light
I Spit On Your Corpse
"BLOODY HAMMERS has never sounded so lively and vibrant before, while the dark touch from the past is intact and fits the genre like a glove, Misfits-inspired horror rock included!"
– Jonas Wettmark, Sweden Rock Magazine
"Songs Of Unspeakable Terror is a scary night journey through the lands of classic horror punk with the unmistakable personality of BLOODY HAMMERS."
-Matteo Di Leo, RockHard Italy
At the start of 2020, Anders Manga was about to head out on tour for his darkwave side-project when COVID-19 hit. Soon locked in their house under local stay-at-home orders, Manga and his bride and bandmate, Devallia, spent time jamming in their basement and revisiting some of their classic punk favorites. Holed up and barred from the uncertainty of the world, BLOODY HAMMERS conjured 11 new raw-power tracks inspired by that sound, and now they're unearthed… from the grave!
While Songs of Unspeakable Terror doesn't stray too dangerously far from the sound listeners have grown to infectiously adore, the full-length explores yet uncharted territory: retro-ized horror punk in all its gritty glory. This beastly record shouldn't be confused as an all new direction for the band – these songs are a temporary foray into the unknown while still remaining true to the BLOODY HAMMERS sonic trademark.
Kicking off with first single and album opener "A Night To Dismember", the album careens the listener down a dark, winding auditory road of melodic punk (in a jet-black classic car, of course). Trudging, metallic terrors like "Hands Of The Ripper" and "Witchfinder General" ensnare the listener, while seductive, unrelentingly heavy tracks such as "Not Of This Earth" will have them screaming for more, and head-bobbers like "The Ones Who Own The Dark" prove this offering isn't short on melody. Laced with spine-tingling vocal lines, bathed in an occult cocktail of granular guitars and accented by a peppering of vintage Mellotron, each track on Songs Of Unspeakable Terror is a bonafide horror punk pillar.
The first single:
A Night to Dismember: https://youtu.be/AS3SCRtvOJE
Links:
http://www.bloodyhammers.com/
https://www.facebook.com/BloodyHammers
https://bloodyhammers.bandcamp.com/
Source of Information: Napalm Records, Photo: Courtesy of Bloody Hammers
BODOM AFTER MIDNIGHT, Featuring Famous Frontman Alexi Laiho, Signs Official Worldwide Contract with Napalm Records
2. December 2020
A new chapter in the heavy vortex of uncompromising metal:
Welcome to the Napalm family, BODOM AFTER MIDNIGHT!
BODOM AFTER MIDNIGHT, featuring former members of Children Of Bodom, have signed an official worldwide (excl. Japan) contract with premier Austrian rock and metal label Napalm Records.
BODOM AFTER MIDNIGHT – Alexi, Daniel, Mitja, Waltteri – say:
"We are far beyond thrilled to start working with Napalm Records. We feel that they can provide the best possible temple for a boulder called BODOM AFTER MIDNIGHT to roll over all the archeologists who claim that metal music is on the brink of extinction. Since the world is more or less in a stand still state right now, we are spending all the time we'd normally spend on the road making new music. Our new family at Napalm is giving us the liberty to make music that you can bang your head to very soon."
Thomas Caser, Managing Director Napalm Records adds:
"Welcome BODOM AFTER MIDNIGHT. I have been following the career of Alexi Laiho since the first COB albums and have always been a huge fan. It's needless to say that we are delighted to finally work with such a talent and we cannot wait for the first bits of music to be unleashed to the metal world. This will be BIG!"
After nearly three decades, ten studio full-lengths, two live albums, hundreds of concerts, a Gold certification and many chart-breaking successes, legendary Finnish export Children Of Bodom closed one section and opened another thrilling brand new chapter in their musical career – carrying their well-known spirit and adding some exciting new elements. Vocalist Alexi Laiho and guitarist Daniel Freyberg have joined forces with Waltteri Väyrynen (known as a drummer for Paradise Lost), Mitja Toivonen (ex-Santa Cruz bassist) and live keyboardist Vili Itäpelto to form the explosive new metal pillar BODOM AFTER MIDNIGHT!
Named after a track on Follow the Reaper, the newly staffed supergroup already played their exclusive first live set, showcasing their inexorable musical intensity.
BODOM AFTER MIDNIGHT are currently working on some exciting new tunes and have entered their studio to record new material. Prepare for a  new metal era! More to come soon …
BODOM AFTER MIDNIGHT on their plans for 2021:
"As most of our gigs and touring plans for 2020 got cancelled, meanwhile we've been working hard on our upcoming full-length album that's supposed to see the light of the day in late 2021. To make the wait a little easier we want to give a treat to our fans and announce that we've just finished the recordings for two brand new bone-crushing and neck-breaking BODOM AFTER MIDNIGHT songs! Needless to say we're absolutely thrilled about this and we can guarantee there's killer stuff coming up your way! Cheers and stay tuned for more info!"
BODOM AFTER MIDNIGHT are:
Alexi Laiho – vocals
Daniel Freyberg – guitar
Mitja Toivonen – bass
Waltteri Väyrynen – drums
https://www.youtube.com/watch?v=l_Zyq71GqEE
Links:
https://www.facebook.com/bodomaftermidnightofficial/
Source of Information: Napalm Records, Photo: Samu Ruotsalainen
Doom heavyweights CONVICTION Unleash Details + First Single From Upcoming Album!
2. December 2020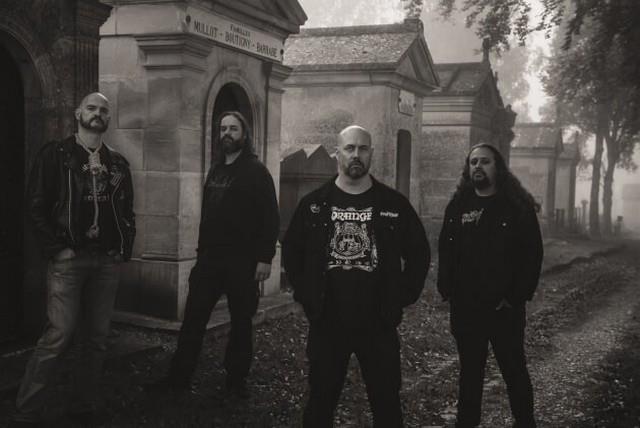 French doomsters, CONVICTION, have announced the release of their hotly anticipated, first full-length album! The band's self-titled debut will drop on January 22, 2020 via Argonauta Records.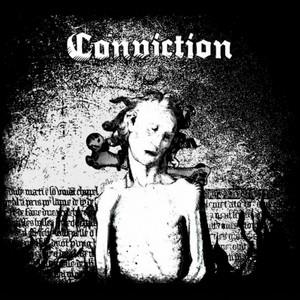 Tracklist:
Prologue Affliction
Voices Of The Dead
Through The Window
Curse Of The Witch
Outworn
Wrong Life
Castles Made Of Shame
My Sanctuary
CONVICTION burst into the doom scene in 2013, when they released their first demo. The four- piece, which is featuring members of TEMPLE OF BAAL, MOURNING DAWN, ATARAXIE and many more high class blackened heavy acts, unleashes the pure traditional doom in the likes of Saint Vitus, Pentagram, Count Raven or early Cathedral. The upcoming debut, recorded, mixed and mastered by guitarist Frédéric Patte-Brasseur in the Vault 92 Studio, contains 8 fierce and massive tracks, that will take you on a trip into slow heaviness! Finally, the wait for CONVICTION's debut album is over, listen to a first single, the doom monolith "Voices Of The Dead", here:
Says the band:
"We're proud to finally release Conviction's first album, an album made by True Doom Metal fans, for True Doom Metal fans. Recording the whole album on our own in Frederic's Vault 92 studio has been quite an intense experience. Lots of sweat & blood were involved, and we've learnt a lot on ourselves as musicians through the process, channeling all our influences.
 The first single, Voices of the Dead, was inspired by long walks in the foggy countryside, forests and old churches of Normandie. Desolate empty places, ancient stones, old statues… Sometimes you feel like being between The Hound of the Baskervilles and a novel from the Brontë sisters, it can be both freaky and gothic at the same time. We'd like to salute Claudine Kax, who did a remarkable work on the album's visual, directly drawn from a XVIth Century statue inside the church of Gisors."
Links:
https://convictiondoom.bandcamp.com/
https://www.facebook.com/convictiondoom/
https://www.instagram.com/convictiondoom/
https://twitter.com/ConvictionDoom/
https://www.youtube.com/channel/UCuecjYaLIrtOIvq9Y8JNhLg/
Source of Information: Dominik Goncalves dos Reis/All Noir
NANOWAR OF STEEL Reveals Music Video for "In The Sky", to Release Stairway To Valhalla
2. December 2020
A top-notch offering of comedy metal that even the greatest
gods in valhalla would celebrate!
After gathering millions of clicks on YouTube and Spotify, Italy's finest up-and-coming comedy metal outfit NANOWAR OF STEEL will re-release their previously sold out 2018 album, Stairway To Valhalla, with an exclusive first ever vinyl re-issue via Napalm Records this upcoming Friday, December 4, 2020!
To celebrate Stairway to Valhalla's re-release, NANOWAR OF STEEL have revealed the music video for their Power Metal anthem "In The Sky", where they go on a mission to seek their way into, well… the sky!
Links:
https://www.nanowar.it/
https://www.facebook.com/nanowarofsteel/
Source of Information: Napalm Records