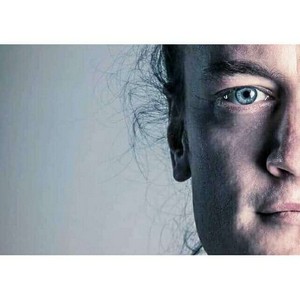 Kultová bratislavská alternatívno-metalová formácia Rust2Dust vydala koncom roka tretí album Raz to Dáš, ktorým sa snažia vniesť trochu optimizmu do aktuálnych temných časov. Jeho mix sa uskutočnil v známom švédskom štúdiu Fascination Street (Sepultura, Kreator…). O vzniku albumu, o prežívaní súčasnej krízy porozprával spevák Tomáš Buron:
Zdravím Tomáš, nedávno ste vydali už tretí album Raz to Dáš. Čo by si o ňom povedal človeku, ktorý o kapele Rust 2 Dust počul prvýkrát?
Tomáš Buron: Čauko. Považujeme sa za stálicu podzemia silnej a poctivej muziky. Za kapelu, ktorá na sebe neustále pracuje už 10 rokov a dávno vieme, že nebudeme kapelou, ktorá vydáva rýchlo kvasený polotovar. Povedal by som, že album Raz To Dáš je plnohodnotný produkt, ktorý má miesto a stojí za vypočutie. Je v ňom kus dospelého umenia, emócii a ,samozrejme, muziky, ktorú máme radi.
Od kedy ste na ňom začali pracovať a ako prebiehalo nahrávanie?
Tomáš Buron: Na albume sme pracovali priebežne od roku 2018, kedy sme medzi koncertami dávali dokopy nové nápady a vyberali z množstva riffov tie, ktoré nám v danej chvíli prišli silné. Vždy to začína improvizáciou, jeden začne a ostatní sa postupne pripoja. Je to veľmi návykové, úplná voľnosť, psychohygiena a radosť z tvorby.
Z desiatich nahrávok sme vybrali šesť a prvýkrát sme naše demoverzie, a nahrávky zo skúšobne odovzdali tretím osobám. Povedali sme si, že z našej strany sme do pesničiek dali všetko. Prišlo nám vhodné posunúť ich a povýšiť o produkčné zásahy kamarátov Jakuba Tirča, a Adama Mičinca, ktorí dodali pesničkám nový nádych.
Ako vždy, tak aj v tomto prípade sme chceli mať dobrý zvuk a posunúť latku opäť vyššie. Oslovili sme švédske štúdio Fascination Street, ktoré produkovalo velikánov, ako napr. Sepultura, Kreator, Dimmu Borgir, Opeth, Amon Amarth, Arch Enemy, Devin Townsend, Paradise Lost a ďalších… Trvalo to cca rok, kým sme dostali výsledok a sme veľmi radi, že si na nás našli čas. S finálom sme maximálne spokojní.
Raz to Dáš – má tento názov nejaký hlbší zmysel?
Tomáš Buron: Nie len názov, ale každá pesnička na albume má pre nás hlbší zmysel. Odzrkadľuje 3 roky nášho kapelného, ale aj osobného života. Každý z nás do skúšobne prináša vždy niečo zo seba, radosť, pocity, šťastie alebo smútok. Emócie vkladáme do muziky, ktorú slobodne hráme bez mantinelov a obmedzení. Názov albumu je v podstate stav mysle. Nie je dôležité vidieť cieľ, ale veriť, že do cieľa prídeme. Sú v živote chvíle, kedy je nesmierne dôležité veriť v niečo väčšie ako ste vy sami.
Je to už druhý album so slovenskými textami. Angličtinu ste už opustili definitívne alebo niekedy v budúcnosti sa u vás ešte stretneme s anglickými textami?
Tomáš Buron: Naučili sme sa, že netreba robiť unáhlené závery a nevylučujeme túto možnosť. V každom prípade je aj bude pre nás na prvom mieste materinský jazyk.
Aj keď je to ešte predčasné hovoriť – máte plány na nejaké koncerty?
Tomáš Buron: V týchto neľahkých časoch sa nám podarilo odohrať 3 koncerty za 12 mesiacov, čo je extrémne málo, ale sme vďační aspoň za to, čo prišlo. Kým to situácia neumožní, budeme zatvorení v skúšobni a doplňať "šuflík" o nové pesničky. Mojou ambíciou je nahrať do júla 2021 ďalší album a následne na jeseň vyraziť na turné. Veľmi nám chýba živý kontakt s publikom, ale vydržíme.
Ako prežívate momentálnu koronakrízu?
Tomáš Buron: Snažíme sa byť jeden druhému oporou. Chvíle strávené v skúšobni nám dobijú baterky a vyčistia hlavy. O to viac sa teraz sústredíme na tvorbu nového materiálu. Keď nebolo možné stretnúť sa osobne, robili sme si pravidelné online stretnutia, kde sme sa videli a počuli aspoň na diaľku. Dávame si pozor a správame sa zodpovedne, a to v každom prípade.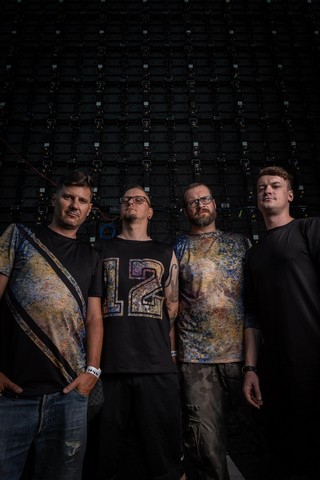 Aj keď je to v súčasnosti dosť zlé s tou krízou, vyzerá to, že máme svetlo na konci tunela v podobe vakcín. Dáš sa ty aj členovia Rust 2 Dust zaočkovať?
Tomáš Buron: Určite áno! Je nesmierne dôležité vrátiť sa do "normálu". Ak chceme hrávať, stretávať sa, byť s rodinami alebo cestovať, je to jediná cesta, ako zabrániť šíreniu tejto pliagy.
A čo si myslíš, ako bude vyzerať scéna po korone?
Tomáš Buron: To je ťažká otázka. Najviac ma však mrzí, aká vlna negatív sa šíri obyvateľstvom voči kultúre ako takej. Umelecká scéna trpí. Kultúra je na kolenách a ľudia zabudli alebo nevedia oceniť ťažkú drinu tisícok ľudí v oblasti, ktorá prináša úsmev, radosť, a slobodu. Dúfam a verím, že scéna po korone povstane a bude ešte silnejšia. Hlupákom prajem vypnuté rádio, pokazený televízor a prázdne strany kníh.
Čo považuješ za svoj najväčší hudobný úspech?
Tomáš Buron: Ten ešte príde hehe. Som veľmi vďačný, že sme spolu, hráme a tešíme sa zo života. Úspech znamená dosiahnutie ľubovoľného množstva potenciálnych cieľov, snov a túžob. Veľa máme za sebou a ešte viac pred sebou, plníme si to postupne. Sme prvá slovenská kapela, ktorá hrala na legendárnom Wacken v Nemecku, turné s Lamb Of God, predskakovali sme Limp Bizkit, hrali na množstve skvelých festov a to je len časť cesty, ktorú sme prešli. Mojím najväčším snom, keď som mal 15 rokov, bolo hrať v legendárnom bratislavskom Randal Clube.
Ok, tak veľmi pekne ďakujem za rozhovor a poprosím ťa o nejaký ten odkaz pre čitateľov.
Tomáš Buron: Počúvajte, čítajte, podporujte kultúru. Pre mňa je umenie niečo, čo potrebujem k životu takmer ako vzduch. Je dôležité byť silný a nepodliehať klamstvu, ktoré sa na nás valí z každej strany. Rozum a rozvaha má otvorenú náruč k pokore. Vnímajte maličkosti a tešte sa z každej drobnosti v živote. Skôr než napíšeš hlúpy komentár uvedom si, že všetko, čo si myslíš a cítiš, vytvára to, čo sa ti deje, a čo v živote zažívaš.
Youtube ukážka:
Linky:
https://www.facebook.com/rust2dust
https://rust2dust.bandcamp.com/
https://bandzone.cz/rust2dust
https://www.instagram.com/rust2dust