Blind Guardian pripravujú nový album
4.6.2021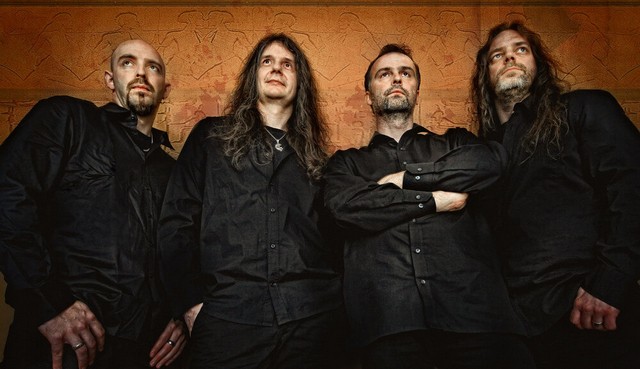 Posledným počinom, ktorý vyšiel pod hlavičkou Blind Guardian bol špeciálny projekt – orchestrálny album Legacy of the Dark Lands (Blind Guardian: Twilight Orchestra – Legacy of the Dark Lands) v 2019-tom.
Kapela momentálne nahráva aj plnohodnotný album. Podľa dostupných informácii, producentský dohľad nad jeho vznikom ma známy Charlie Bauerfeind.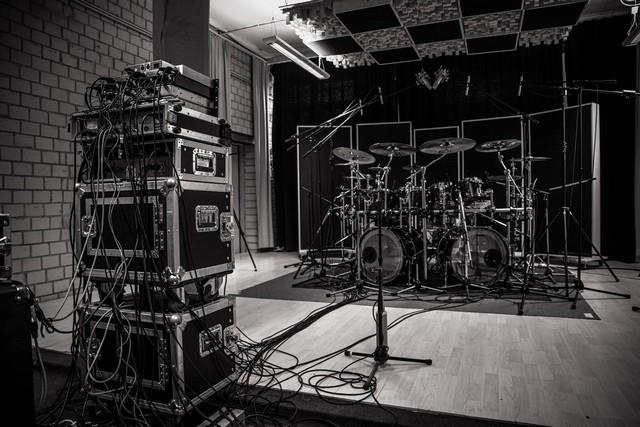 Navyše minulý rok na špeciálnom koncerte Wacken World Wide zahrali aj skladbu Violent Shadows, ktorá bude jeho súčasťou.
Linky:
https://www.blind-guardian.com/
https://www.facebook.com/blindguardian
https://www.instagram.com/blindguardian/
Zdroj: https://www.facebook.com/blindguardian, Foto Bicie: Dirk "The Pixeleye" Behlau
Nový album Vixen?
4.6.2021
Gitaristka Vixen – Brittany Denaro (Britt Lightning) porozprávala pre Talking Metal o prípravách nového albumu.
Podľa jej slov ide to pomalšie ako predpokladali. Mali naplánovaných viacero stretnutí, no všetko skomplikovala pandémia Covid 19. Taktiež členky bývajú v rôznych štátoch – od L.A., cez Michigan až po Floridu.
No možno čoskoro začnú nahrávať.
,,Máme niekoľko skvelých nápadov. Uvidíme sa o pár týždňov. Veľmi sa tešíme na návrat do starých koľají. Dokončíme písanie nových piesní, aby sme mohli isť do štúdia…" – povedala.
Posledný štúdiový album kapely Live & Learn  vyšiel v roku 2006.
Linky:
http://www.vixenofficial.com/
https://www.facebook.com/Vixen
Zdroj: https://lnk.sk/eiw6, Foto: Stefan Bollmann, Wikimedia
Charlotte Wessels (ex-Delain) – chystaná kompilácia
1.6.2021
Charlotte Wessels, ktorá tento rok opustila Delain, vydá 17. septembra kompiláciu Tales From Six Feet Under. Tá bude obsahovať skladby z pera Charlotte, ktoré sa nehodili k Delain a vyjde výlučne na vinyloch. Štýlovo pôjde o mix indie popu až po synth-rock.
Ako hosťka bude na tomto albume účinkovať Alissa White-Gluz.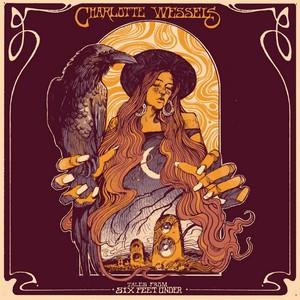 Tracklist:
Strana A
Superhuman
Afkicken
Masterpiece
Victor
New Mythology
Source Of The Flame
Strana B
Cry Little Sister
Lizzie – A Duet with Alissa White-Gluz
FSU (2020)
Soft Revolution
Linky:
charlottewessels.nl
https://www.facebook.com/OfficialCharlotteWessels/
Zdroj: Napalm Records Press, Foto: Otto Schimmelpenninck van der Oije, Cover: Maarten Donders
Morhörr – nový singel
4.6.2021
Slovenská thrash metalová kapela Morhörr zverejnila nový singel Úchyl Song.
,,Skladba je na naše pomery trochu atypickým počinom, avšak veríme, že o to zaujímavejším. Nahrávali sme v našom domácom štúdiu počas mesiacov apríl a máj a tešíme sa, že po roku od vydania nášho EPčka naším fanúšikom predstavíme našu novú skladbu."  – hovorí kapela.
Linky:
https://www.facebook.com/morhorr/
https://bandzone.cz/morhorr
https://morhorr.bandcamp.com/album/pach-krvi-ep
Zdroj: Morhörr