Bývalí členovia Iced Earth (Matt Barlow a Freddie Vidales) čoskoro vydajú tretí album
19.11.2021
Ashes of Ares, zoskupenie bývalých členov Iced Earth – M. Barlowa a F. Vidalesa, 21. januára 2022 vydá nový štúdiový album Emperors And Fools. Celé to zastrešia ROAR! Rock Of Angels.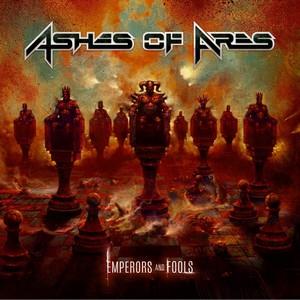 Tracklist:
A City In Decay (intro)
I Am The Night
Our Last Sunrise
Primed
Where God Fears To Go
Emperors And Fools
By My Blade
What Tomorrow Will Bring
The Iron Throne
Gone
Throne Of Iniquity (CD-exclusive track)
Monster's Lament
Lyric video k skladbe By My Blade je dôkazom, že sa máme na čo tešiť:
Zostava je nasledovná:
Matt Barlow – spev
Freddie Vidales – gitary, basa
Hostia:
Van Williams – bicie
Jonah Weingarten – klávesové intro
Wiley Arnett (Sacred Reich) – prvé sólo v The Iron Throne
Charlie Mark – druhé sólo v The Iron Throne
Bill Hudson – druhé sólo v Monster's Lament
Tim "Ripper" Owens – doprovodné vokály v Monster's Lament
Brian Trainor – klávesy v Monster's Lament
Linky:
http://www.ashesofares.com/
https://www.facebook.com/AshesOfAres/
https://www.instagram.com/ashesofaresofficial/
https://www.youtube.com/user/ashesofaresofficial/
Zdroj: https://lnk.sk/sy23, Foto: Jen Farace
Persefone – prvý singel z chystaného albumu
16.11.2021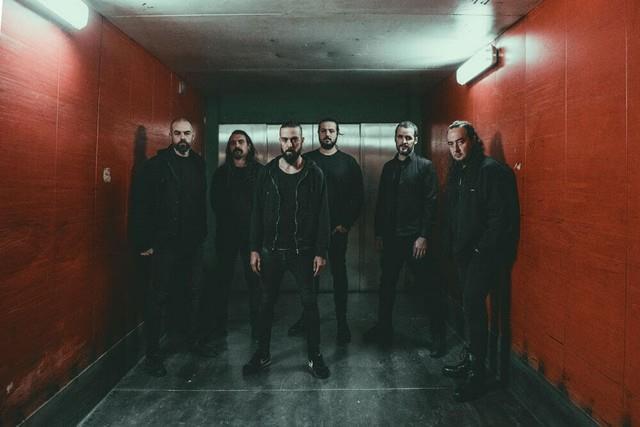 Andorčanom Persefone, majstrom kombinácie progresívneho a melodického death metalu, čoskoro vyjde novinka metanoia. Bude to ich debut pod hlavičkou Napalm Records.
Udeje sa tak 4. februára 2022.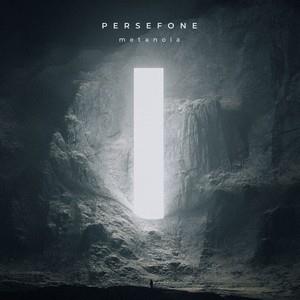 Tracklist:
Metanoia ft. Einar Solberg
Katabasis
Architecture of the I
Leap of Faith
Aware of Being Watched
Merkabah
Consciousness Part III
Anabasis Part I
Anabasis Part II ft. Steffen Kummerer, Angel Vivaldi und Merethe Soltvedt
Anabasis Part III
Prvým singlom je skladba Merkabah:
Kapela o ňom povedala:
,,Metanoia je o hudobnej ceste za osvietením. Merkabah vyzýva k meditácii a dôvere v tento proces. Touto piesňou sme chceli označiť kľúčový moment albumu. Je to o odbočke od starého Ja, bolestivej a potrebnej premene, aby sme dosiahli nové výšiny, zahodili strach a prijali život, ako úžasnú skúsenosť, ktorou sme boli obdarovaní…"
Linky:
https://persefone.com/
https://www.facebook.com/persefoneband/
https://www.instagram.com/persefoneband/
https://label.napalmrecords.com/persefone/
Zdroj: Napalm Records, Foto: Èric Rossell
Aj piate CD POETRY IN TELEGRAMS – Trivial Optical Tricks so známymi metalovými hviezdami
19.11.2021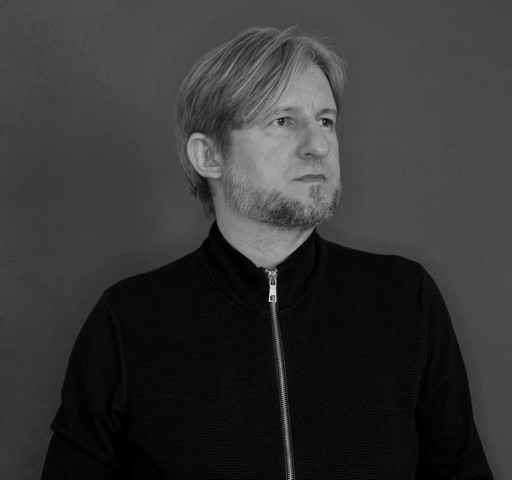 EP POETRY IN TELEGRAMS – Trivial Optical Tricks prichádza tri roky po albume I, Koheleth s virtuóznym Marcom Minnemannom. Johny Štefeček, hlava medzinárodného hudobného projektu, si na novinku opäť pozval dve veľké zahraničné mená.
Prvým je Gil Sharone, súčasný bubeník Jerryho Cantrella (taktiež ex-Marilyn Manson, ex-The Dillinger Escape Plan) a druhým saxofonista Jørgen Munkeby (Shining, ex-Jaga Jazzist). Úvodnou ochutnávkou bol singel/videoklip Boiling Alive, v ktorom si hlavnú úlohu zahrala slovenská tanečnica Eva Kučíková.
Klip Boiling Alive
V piatok 19. novembra 2021 vychádza kompletný materiál – ako v digitálnej, tak i vo fyzickej podobe a sprevádza ho lyric video k druhému singlu – Something/Anything, znovu v duchu minimalistického vizuálu projektu.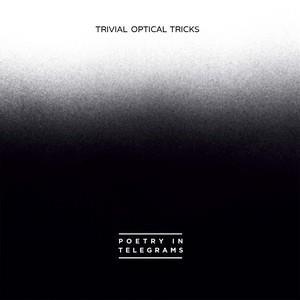 Nové lyric video Something/Anything
O vizuálnu stránku Trivial Optical Tricks sa postarali Peter Čermák (video) a Klára Štefanovičová (obal albumu). Nahrávka opäť vznikla v Grapow Studios, pod taktovkou Rolanda Grapowa (Masterplan, ex-Helloween). Bicie nahral Gil Sharone vo svojom štúdiu v USA.
Viac informácií k novému CD i k predchádzajúcim nahrávkam získate na oficiálnej webovej stránke www.poetryintelegrams.com, kde nájdete taktiež odkazy na sociálne siete projektu. Piesne si môžete vypočuť na Bandcampe https://bit.ly/3wT5eCE i na všetkých zásadných streamovacích službách.
POETRY IN TELEGRAMS je medzinárodný projekt slovenského hudobníka a textára Johnyho Štefečka. Charakteristickou hudobnou aj vizuálnou črtou projektu je minimalizmus.
Doterajšie štyri nahrávky zožali pozitívne recenzie v rôznych slovenských i zahraničných rockových časopisoch a na internetových portáloch. EP Melancholy a I, Koheleth boli nominované na ceny Radio_Head Awards, obe v kategórii album roka Hard & Heavy.
Do rodiny spolupracovníkov Poetry in Telegrams patria Thomas Lang (AUT/USA), Marco Minnemann (GER/USA), Paul Ortiz (UK), Roland Grapow (GER), či už spomínaní aktuálni hostia Gil Sharone (USA) a Jørgen Munkeby (NOR).
V roku 2019 vyšla kniha textov k dovtedajším nahrávkam – War for the Point of the Story. Johny Štefeček (SK) je autorom skladieb, textárom, gitaristom a spevákom projektu.
Tlačová správa
Gitarista Brian Baják vydal nové inštrumentálne EP "8 Billion Light Years Away"
Potešil priaznivcov metalovej inštrumentálnej hudby.
Slovensko 16.11.2021
Slovenský gitarista, skladateľ a multiinštrumentalista Brian Baják, známy svojou komplexnou technickou hrou na elektrickej gitare, testovaním gitarových aparatúr a vybavenia, štúdiovou produkciou a v neposlednom rade dlhoročnou spoluprácou so špičkovým slovenským výrobcom gitár, firmou Sivčák, vydal svoje prvé inštrumentálne EP s názvom  "8 Billion Light Years Away", ktoré obsahuje 6 skladieb. EP vyšlo vo vlastnej produkcii a okrem živého zvuku ozajstných gitarových zosilňovačov a živých bicích účinkuje na EP celkom 5 rôznych bubeníkov.
"Spolupráca s jednými z najlepších bubeníkov, ktorých poznám, je pre mňa veľmi inšpirujúca a posúva celú tvorbu a výsledný zvuk na vyššiu úroveň," hovorí Brian Baják. Talentovaní hráči na bicie, ktorých môžete počuť na tomto EP, sú Martin Mikolaj, Adrián Ciel, Christopher Géci, Palo Chodelka Jr.  a Otto Greschner.
Krátky album je dostupný na všetkých platformách streamujúcich hudbu, ako aj vo fyzickej podobe na CD, ktoré si možno objednať cez sociálne profily umelca.
Chritopher Géci:
"S Brianom sa poznáme od súťaže Sabian Drum Battle 2014… ako bubeník si Briana veľmi vážim a som otvorený každej spolupráci aj do budúcna. Spolupracovali sme na rôznych projektoch… až jedného dna sa mi ozval, či by som nemal záujem nahrať bicie do skladby Interstellar. Skladba ma ako progresívneho bubeníka hneď chytila za srdce. V Brianovi vidím veľký potenciál, skladbu sme stihli nahrať počas coronového obdobia v Žiline a nahratie klipu sa konalo onedlho."
Martin Mikolaj:
"S Brianom sa poznáme dva roky a aj napriek tomu, že je medzi nami určitý vekový rozdiel, tešil som sa z možnosti nahrať bicie do dvoch jeho songov. Neváhal som a už o týždeň sme u Briana v štúdiu vytvorili super songy, ktoré dúfam, že budú fanúšikov baviť rovnako ako mňa."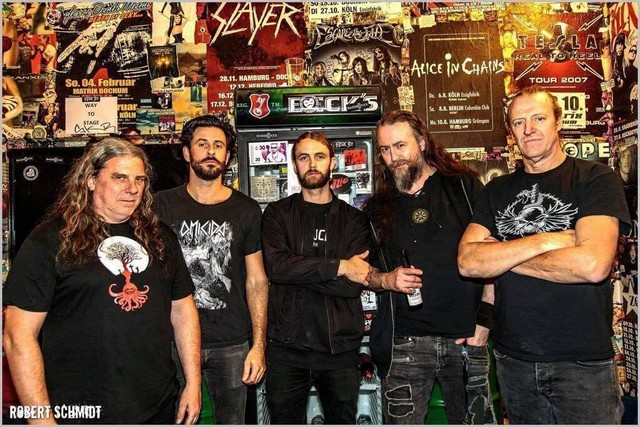 Skladbu Interstellar, ktorá je súčasťou EP a vyšla samostatne aj s videom ešte skôr, si môžete pozrieť  tu:
https://www.youtube.com/watch?v=V5Irn0ps1Ak
Iná úplne nová skladba "Lava Lake" v spolupráci s českým bubeníkom Milošom Meierom:
https://www.youtube.com/watch?v=MEaIpbtjT_8
Spotify link for "8 Billion Light Years Away": https://open.spotify.com/album/372HdJ7GQqlBD3foaBwrGf?si=YigFx8yTQqOW5Shm5IUPxw
Napísanie, naštudovanie a nahratie tohto EP z verejných zdrojov podporil Fond na podporu umenia.
Brian Baják je slovenský gitarista, producent, skladateľ a spevák. Narodil sa na Slovensku, začal hrať na klavír vo svojich 6 rokoch a pokračoval s týmto nástrojom 9 ročným štúdiom na poli klasickej hudby, čo mu poskytlo silné hudobné základy.
Gitare sa začal venovať až neskôr a technicky sa mu podarilo doštudovať mnohé aspekty modernej elektrickej gitary počas jeho života v Londýne. Svoju gitarovú kariéru spojil so slovenskou značkou gitár Sivčák, ktorá od roku 2008 vyrába Brianov podpisový model gitary s označením BW#GS.
V súčasnosti pracuje Brian ako hudobný producent a zvukový inžinier a venuje sa vlastnej sólovej tvorbe. Aktuálne spolupracuje so známym českým bubeníkom Milošom Meierom, s ktorým sa občas objavuje aj na pódiu v rámci bubeníckej show "Drumming  Syndrome". V minulosti pôsobil Brian Baják okrem iných aj v kapelách HT, Brainscan, Problem, Baron Blade…
www.brianbajak.com
www.sollerguitars.com
www.facebook.com/BrianBajakPage
Tlačová správa