Amorphis present music video for new digital single, 'The Moon'; »Halo«
3. December 2021
AMORPHIS – who stand among Northern Europe's leading dark metal acts, hitting #1 on the Finnish charts five times – have been captivating fans and critics for over 30 years with their melancholic, yet heavy soundscapes.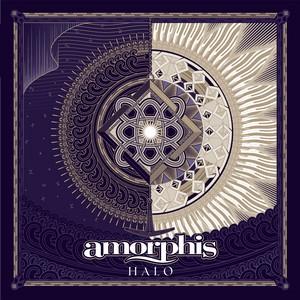 Tracklist:
Northwards
On the Dark Waters
The Moon
Windmane
A New Land
When the Gods Came
Seven Roads Come Together
War
Halo
The Wolf
My Name Is Night
After announcing their upcoming fourteenth studio album, »Halo«, out on February 11th, 2022 through Atomic Fire, last month, the waiting time is over as the sextet present the world with the record's first single.
View a music video for 'The Moon', created by renowned director Patric Ullaeus (rEvolver Film), over on YouTube
Comments lyricist Pekka Kainulainen: "I have done several drawings and paintings on this subject over the years. Now I complementary wrote some heavy metal lyrics… This is a song of love."
Guitarist 
Esa Holopainen 
adds: 
"It's a very atmospheric and catchy song that represents what 

AMORPHIS

 sound like in 2021 well."
Once again adorned by artwork provided by Valnoir (ALCEST, PARADISE LOST etc.), »Halo« was recorded, produced and mixed by Jens Bogren (Fascination Street Studios) while mastering duties were handled by Tony Lindgren.
Links:
http://www.amorphis.net/
https://www.facebook.com/amorphis/
https://www.instagram.com/amorphisband/?hl=en
https://www.youtube.com/user/amorphisofficial
Source of Information: Philipp Adelsberger – Atomic Fire Records, Photo: Sam Jamsen, Cover: Valnoir (Metastazis)
Swedish Saviors of Heavy Metal HAMMERFALL Announce New Album, Hammer of Dawn, out February 25, 2022 via Napalm Records
1. December 2021
Swedish saviors of heavy metal HAMMERFALL let the hammer strike again with their twelfth studio album, Hammer of Dawn, set to be released on February 25, 2022 via Napalm Records!
Tracklist:
Brotherhood
Hammer of Dawn
No Son of Odin
Venerate Me
Reveries
Too Old to Die Young
Not Today
Live Free or Die
State of the W.I.L.D.
No Mercy
The album's release is preceded by the arrival of the first single and title track, "Hammer of Dawn," accompanied by a music video filmed at Liseberg amusement park in Gothenburg, and by famed director Patric Ullaeus.
Oscar Dronjak on the single:
"The song itself was initially conceived in Germany during the World Dominion tour, with the rest of the work being done at home. I immediately knew this had the potential to be something important, and when Joacim added his vocal melodies we both felt it would be the perfect single. One with substance and power but also one you can't stop singing when the music fades out."
Joacim Cans adds on the video:
"We already had the idea to shoot a video at legendary amusement park Liseberg 20 years ago. But like any good bottle of Champagne this idea needed to rest and mature before taken into action. And FUCK I am happy we waited! 
Together with director Patric Ullaeus we have created something unique and astonishing that totally blows me away every time I watch it. You can really tell that we haven't played together for almost two long and never-ending years. We are as energetic as a pack of hungry wolves in the video ready to shred and deliver the heavy metal gospel!"
As one of the main forces in heavy metal, HAMMERFALL have dominated not only the Swedish album charts, but album charts across Europe throughout their extensive career, while earning gold status thrice. Faced with the daunting task of following up the band's last studio album, Dominion, an album that fans and critics hailed as one of the band's strongest releases, HAMMERFALL collectively met the challenge head on and have delivered what many early listeners are predicting as the best metal album of 2022 and a high point of the band's catalogue.
Joacim Cans on the new album:
"It's hard to describe in words how extremely happy and proud I am about the outcome of Hammer Of Dawn. It was a struggle, for sure, but in the end we pulled it off and delivered a solid, vital and positive new album. Everyone is on top of his game and together we have created yet another milestone in HAMMERFALL history. Can't wait to sing these songs live together with my sisters and brothers, The Templars of Steel!"
Oscar Dronjak adds:
"We spent a long time creating the songs for this album, mainly due to the Coronavirus but also because we began working on the material very early. That's definitely evident in the result, the attention to detail is very big.
Another thing that is quite palpable is the energy level, and that can be contributed to the extreme and forced downtime we all had to endure during the pandemic. The atmosphere in the studio was relaxed and laid back and the lack of stress created the perfect working environment for turning up the heat when the red light came on. It was easy to peak when you had to since there was no outside distractions or immediate deadlines. This album is a product of the pandemic in some ways, but more importantly it's a strong statement that we are experiencing the high point in our creativity at the moment. I've said it before: HAMMERFALL has never sounded better than we do right now!"
Links:
http://www.hammerfall.net/
https://www.facebook.com/hammerfall
https://www.instagram.com/hammerfall_official/
https://www.youtube.com/user/HammerFall4REAL?blend=1&ob=video-mustangbase
Source of Information: Napalm Records Press, Photo: Tallee Savage
MOONLIGHT HAZE: Italian melodic symphonic power metallers announce new album "Animus"
3. December 2021
Italian melodic symphonic power metallers MOONLIGHT HAZE will release their third studio album "Animus" on March 18th 2022 on Scarlet Records.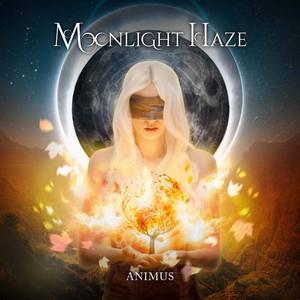 Tracklist:
The Nothing
It's Insane
Kintsugi
Animus
The Thief and the Moon
Midnight Haze
Tonight
Never Say Never
We'll Be Free
A Ritual of Fire
Horror & Thunder
Chiara Tricarico, frontwoman & lyricist
"'Animus' represents a huge step up for Moonlight Haze's songwriting and sound. This album got each of us excited since the very first melodies and lines that had been written. It's an introspective work, but at the same time it also looks at the world outside – willing to bring a bright message of vitality and rebirth. Hence the title, 'Animus', a Latin word that has different meanings: vital force, conscience, soul, mind and courage as well."
Recorded by MOONLIGHT HAZE and mixed & mastered by Simone Mularoni at the renowned Domination Studio, "Animus" boasts the stunning performance of vocalist Chiara Tricarico and is graced by the amazing artwork and pictures of Beatrice Demori.
The album will be released in the following formats:
– digipak CD
– limited-edition vinyl
– digital
The first single/video will be released on December 10th 2022.

Links:
http://www.moonlighthaze.com/
https://www.facebook.com/Moonlighthazeband/
https://open.spotify.com/artist/1J9Jg6CEtjR3C4SFXz1elX
https://www.instagram.com/moonlighthazeband/
Source of Information: Anubi Press
Blind Guardian unveil music video for new single "Deliver Us From Evil"
3. December 2021
From the menacing shadows of this desolate December, a light in the darkness has arisen and Germany's metal legends are back to "Deliver Us From Evil". With this new single out today, the fans can finally get a first glimpse of what's to expect from the band's upcoming studio album scheduled for September 2022.
Available digitally and as 7inch (with 'Merry Xmas Everybody' as B-Side) or Digipak CD (with the previously released 'Violent Shadows' – WWW Live Performance as extra track), the epic 'Deliver Us From Evil' comes with a new music video, filmed by Dirk Behlau:
Singer Hansi Kürsch comments:
"Deliver Us From Evil is representative of a thoroughly aggressive album. I don't want to promise too much by claiming that the upcoming long player, that is due to be released next year, will contain nothing but strong tracks and shall be a highlight of our career, yet I am sure the album will make a lot of people very, very happy."
About BLIND GUARDIAN
BLIND GUARDIAN are one of those unique and special bands that stand for absolute perfection, creativity and passion since they formed in 1984. Delivering a fascinating mixture of opulent bombast, progressive complexity and symphonic beauty. BLIND GUARDIAN established their style a long time ago but  have never stagnated – always remaining open-minded and adventurous. This is why BLIND GUARDIAN are always ahead of the times!
Links:
https://www.blind-guardian.com/
https://www.facebook.com/blindguardian
https://www.instagram.com/blindguardian/
Source of Information: NUCLEAR BLAST Leoni Dowidat