Blind Guardian discover the "Secrets Of The American Gods"
18. March 2022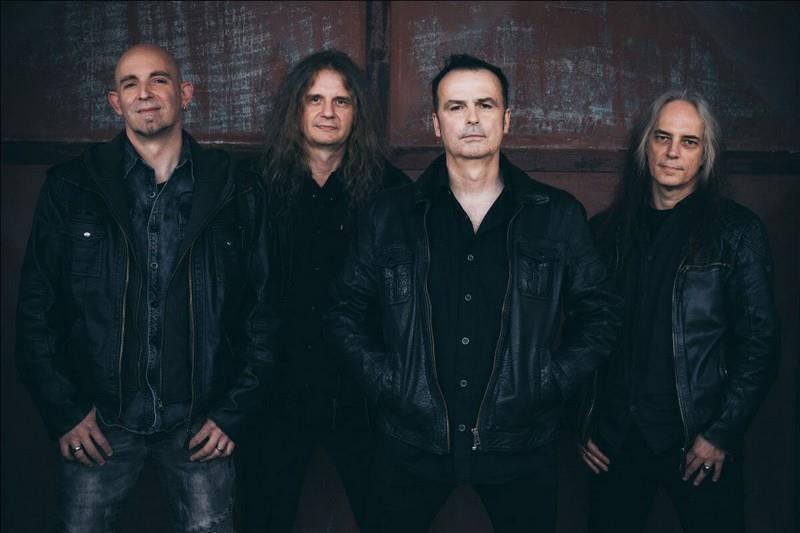 Mysteries darken the sky these days and only the bravest dare to lift the veil between the mere mortals and ominous forces lurking in the night: BLIND GUARDIAN trackened down the "Secrets Of The American Gods" and reveal their eponymous new single today!
The powerful, majestic new track comes with a performance video that was filmed during the recordings for the band's new album in the Twilight Hall Studios between March 2020 and 2021. Once again, the masterfully arranged artwork for the single was created by Andrea Christen.
Watch the video here:
Singer Hansi Kürsch comments:
"The time has come to unveal another secret: With 'Secrets Of The American Gods', we proudly present you the epic side of our new album that's going to be released in September. This single edit focuses on the essence of this magnificent composition and gives you an insight into our creative work in these eventful times. The vivid construction of this song circles around its core, the monumental chorus – hopefully the "American Gods" worthy. A thoroughly felicitious ear candy, in my opinion. I promise you, it's not easy to get rid of the refrain. The tracks gets completed with the fantastic making-of-clip that Dirk Behlau created. Enjoy the moment and keep the secret: Be assured that we still haven't played all our cards and still have some aces up our sleeves. Maybe no additional secrets but celestial surprises. Stay tuned!"
About BLIND GUARDIAN
BLIND GUARDIAN are one of those unique and special bands that stand for absolute perfection, creativity and passion since they formed in 1984.
Delivering a fascinating mixture of opulent bombast, progressive complexity and symphonic beauty. BLIND GUARDIAN established their style a long time ago but  have never stagnated – always remaining open-minded and adventurous. This is why BLIND GUARDIAN are always ahead of the times!
Previous singles:
Deliver Us from Evil: https://www.youtube.com/watch?v=d1mkqz422lg
Links:
https://www.blind-guardian.com/
https://www.facebook.com/blindguardian
https://www.instagram.com/blindguardian/
Source of Information: NUCLEAR BLAST Leoni Dowidat, Photo: Dirk Behlau
DYNAZTY Premieres Impulsive, New Music Video For 'Yours'!
18. March 2022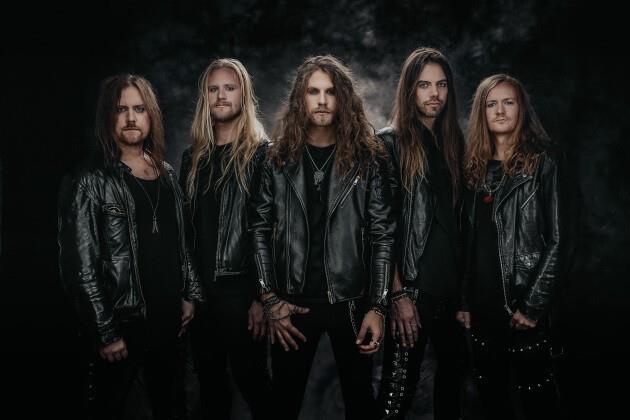 There are plenty of reasons why musicians succeed in getting the optimum out of their creative talent.
In case of Swedish melodic metal act Dynazty and their forthcoming, eighth studio album, Final Advent, the extra time forced upon them by the pandemic may have been one important factor, but it would be short-sighted to attribute their impressive new material solely to the time they had to write, record and produce their new offering.
At the end of the day, Dynazty appears as an ambitious band who has invested all their talent and experience, combined with a healthy dose of enthusiasm, ambition and tremendous compositional and musical expertise.
Fans have been patiently awaiting the band's upcoming magnum opus, but this summer, your wait is finally over!
Final Advent has been announced for a release on August 26, 2022 through AFM Records, and will mark the band's most cohesive, imaginative, complex and at the same time most homogeneous album to date in Dynazty's 15-year career.
But give ear, as today the Stockholm-based quintet released a third album single taken of their Final Advent!
A dreamy and epic tale of lust and loss packed within a crescendo of musical arrangements and performances – "Yours" represents a stand out and centerpiece track on the new Dynazty album.
Says vocalist Nils Molin: "Call it a power ballad if you will, but to me it's simply a powerful song, albeit in a slower and more dynamic way than most our stuff. One of my favourites!"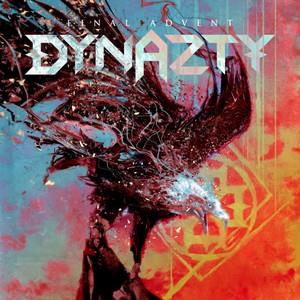 Tracklist:
Power of Will
Advent
Natural Born Killer
Yours 04:24 Show lyrics
All the Devils Are Here
The White
Instinct
Heart of Darkness
Achilles Heel
Power of Now
The accompanying, haunting music video was made by renowned video-producers of Grupa13, you can now watch the new Dynazty clip here:
Ever since their formation in 2007, Dynazty's career may read like a fairytale
But is the result of a hard-working, ambitious band.
Countless shows all over Europe with acts alike Sabaton, Battle Beast or Pain to name just a few, an incredibly successful back catalogue of seven chart-breaking albums, millions of streams on digital platforms prove, Dynazty not only captures the Zeitgeist of modern melodic metal, but with the Final Advent the band will even double-down all expectations and success!
The album was produced by the band themselves and primarily recorded in Love Magnusson`s studio in Stockholm, drums were recorded in Denmark at the Hansen Studios (owned by sound icon Jacob Hansen, who also mixed and mastered the album).
The cover artwork was designed by Brazilian artist Gustavo Sazes, who has also worked for British Lion (feat. Iron Maiden bassist Steve Harris), Kamelot, Firewind, Iced Earth and Nils Molin's second band, Amaranthe. Molin: "It's meant to be ambiguous, just like the album title 'Final Advent'. Advent means the arrival of an important thing or person."
Previous singles:
Power of Will: https://youtu.be/OffzslJ8UIw
Advent: https://youtu.be/cBkEgjhOS_k
Links:
http://www.dynazty.com/
https://www.facebook.com/dynaztyband/
https://www.instagram.com/dynazty_official/
Source of Information: Mona Miluski – ALL NOIR, Photo: Mats Vassfjord
DECAPITATED – reveal video for "Cancer Culture"
18. March 2022
After few time, the Polish masters of death metal Decapitated have announced their upcoming album "Cancer Culture" for May 27th and teased their fans with the title track.
Tracklist:
From the Nothingness with Love
Cancer Culture
Just a Cigarette
No Cure
Hello Death
Iconoclast
Suicidal Space Programme
Locked
Hours as Battlegrounds
Last Supper
Mastermind Vogg comments on the video:
"The video was filmed last December in Płock, Poland. This time we have teamed up with Mateusz Winkiel, the Director of Mania Studio, with who we have worked closely on the complete scenario. It was a good experience, and I hope our fans will appreciate the final effect of the work and an important message we tried to conclude in this picture."
Vogg continues:
"It wasn't easy to pick the first single from "Cancer Culture". Each song has this different vibe that we would like to show as soon as possible and be proud of. Since the "Cancer Culture" is the first song from the album, we decided that this would be the perfect way to introduce you to new music. It is the album's opening chapter, and you know, what you can expect. "
Links:
http://www.decapitatedband.net/
https://www.facebook.com/decapitated/
https://www.instagram.com/decapitatedband/
https://www.youtube.com/c/decapitated
Source of Information: NUCLEAR BLAST – Silke Yli-Sirniö
VAN CANTO Drops New Official Video for "Turn Back Time"
15. March 2022
This past summer, Germany's most thundering voices  set free their eighth studio album, To The Power Of Eight, to spread their unique soundscapes as the world's most exciting acapella metal masters.
Now, the energizing powerhouse is ready to impact the new year with their unique Rakataka-style by unveiling a brand new atmospheric music video for "Turn Back Time", cut from their latest full-length.
The harmonizing song appeals to the calmer side of the multifaceted outfit and showcases the wide range of creativity that  stands for since releasing their first record, A Storm To Come, in 2006.
VAN CANTO on "Turn Back Time":
"'Turn back Time' is a ballad that has quite a history behind it. I wrote it together with Bastian back in 1999 for our former band Jester's Funeral. At that time, the instrumentation was more like 'Bard's Song', with acoustic guitars and a lead singer. We never finished the songwriting on this one, and over 20 years later we came across it again while listening through old demos.
Since the lyrics are about what would happen if you could turn back time (but maybe you don't even want to), we thought it would fit quite well that a composition from our teenage years would finally see the light of day on the eighth album of a seasoned band. Listening to the song now, you'd think it had always been written for VAN  and with eight singers in mind."
Links:
https://vancanto.de/de/
https://www.facebook.com/vancantoband/
https://www.instagram.com/vancanto.official/
https://www.youtube.com/user/vancanto/
Source of Information: Napalm Records Press