BLACK THERAPY share new music video for "Blindness"! "Onward" to be released June 10th on Black Lion Records
2. June 2022
June 10 will see the release of "Onward", the new album by melodic death metal act Black Therapy. Nine brand new tracks by the band from Rome, Italy, packed with gloomy and sorrow-fueled soundscapes, with catchy melodies and a perfect balance of aggression and dark, doomy atmosphere.
In support of the new album, today Black Therapy have unleashed their brand new single "Blindness". The track comes along with a music video, that you can watch here:
Black Therapy comments:
"This new album was written during the pandemic and we are proud of the outcome. Compared to 'Echoes of Dying Memories' this is a more aggressive album, but it still retains the emotionally gripping sound, which can be considered our trademark. We also tried something different on some of the songs and we hope you will enjoy it as much as we do."
"Onward" will be coming out via Swedish label Black Lion Records and was recorded, mixed and mastered at Blue Ocean recording studio. The majestic artwork was done by Simon Bossert.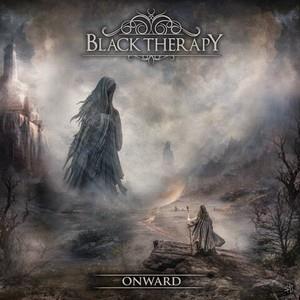 Tracklist:
Onward
Blindness
Betray My Ideals (feat. Filippo Palma)
Behind The Glass
Together
At the Gates of Soul
The Song of My Absence
Destroy The Fate
A Quiet Place
For more info visit:
http://www.blacktherapy.it/
https://www.facebook.com/blacktherapyband/
https://www.instagram.com/blacktherapy
https://blacktherapy.bandcamp.com/
https://www.facebook.com/blacklionrecordsswe
https://blacklion.nu/
Source of Information: Dominik Goncalves dos Reis/ALL NOIR, Photo: Daniela Errico
MASSACRE To Release New EP, "Mythos", on June 1st
2. June 2022
Following a slaying performance at Maryland Deathfest last weekend, Floridian death metal juggernauts, MASSACRE have announced plans to release a new EP titled "Mythos" on July 1st with Nuclear Blast. Today, the band has revealed the record's first single "Behind The Serpent's Curse," which features Anders Odden (CADAVER), that is accompanied by a b-side track "The Dunwich Horror."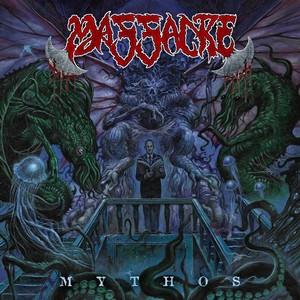 Tracklist:
Behind the Serpent's Curse
The Dunwich Horror
The Mythos That Lovecraft Built
The Thing on the Doorstep
Commenting on the new single and b-side, vocalist Kam Lee states:
"'Behind the Serpent's Curse' is lyrically inspired by and roughly based on the Lovecraft short story "The Curse Of Yig," but is also the most metaphorically lyrical based song I've written in Massacre, and that is directly inspired by actual real life circumstances. It acts like a warning of sorts and is a foretelling of how it's been like dealing with certain toxic individuals in my life. It indirectly relates to individuals whom always seem to come in pairs, and how, like serpents these people spread their venomous poison (lies).
I also had guest vocalist Anders Odden (Cadaver) join me on this particular track because lyrically it is very similar in theme to the Cadaver track "Feed The Pigs" that I made a guest appearance on. Having two distinct vocalist on a track that lyrically is based on the concepts of duality of untrusting individuals wasn't just an after thought either, I always intended this track to be represented by two vocalist.
'The Dunwich Horror' is a more traditional track in both lyrical approach and aesthetics. It's just basically loosely based upon the Lovecraft story of the same name, but still resonates upon the core theme of twins. Two seemingly evil brother abominations brought into this world by a grotesque and hideous matriarch. I guess one could say I am suggesting that behind every pair of twin lying toxic men is always an equally conniving female antagonist. Yeah, sure, I'm simply reflecting upon my own past experiences, but it seems to be the case in a lot of similar circumstances.
Musically both tracks are laden in the same old school death metal style that can be found on 'Resurgence.' It's a sound and style that carries over and shall continue to be the core essence of MASSACRE under my helm."
MASSACRE rose from the swamps of Southern Florida in the early 80's during a heatwave of groundbreaking death metal that produced some of the genre's most revered forefathers, DEATH, OBITUARY and SIX FEET UNDER. Their legacy was founded with a string of classic demos, "Aggressive Tyrant" (1986), "Chamber of Ages" (1986) and "The Second Coming" (1990), before unleashing their critically praised classic debut album "From Beyond" (1991).
In 2021, the band made their long-awaited return with "Resurgence." Invigorated with the same youthful rage that brought them together at inception, long-time members, vocalist Kam Lee (MANTAS, BONE GNAWER, THE GROTESQUERY) and bassist Mike Borders, were joined in the studio by some of death's most prolific and malignant songwriters, guitarist Rogga Johansson (PAGANIZER, MEGASCAVENGER, RIB SPREADER), guitarist Jonny Pettersson (WOMBBATH, NATTRAVNEN, HENRY KANE), guitarist Scott Fairfax (MEMORIAM, AS THE WORLD DIES) and drummer Brynjar Helgetun (CRYPTICUS, THE GROTESQUERY) with additional guest performances by Marc Grewe (INSIDIOUS DISEASE), Dave Ingram (BENEDICTION), Anders Odden (CADAVER), and Pete Slate (DRUID LORD) The record was recorded with producer and death metal icon Dan Swanö (ex-Edge of Sanity, ex-Bloodbath) and Pettersson as engineer/mixer.
Now only a year later, MASSACRE emerges from the swamps again for the brutally devastating EP, "Mythos." Picking up where they left off on "Resurgence," the band lays waste with Lovecraftian inspired lyrics and searing death metal riffs.
Linky:
http://www.massacremetal.com/
https://www.facebook.com/Massacreflorida
https://www.instagram.com/massacre_band_official/
https://massacre3.bandcamp.com/
Source of Information: NUCLEAR BLAST – Leoni Dowidat
Canadian Black / Thrash Metallers ETERNAL DRAK Sign With Wormholedeath
2. June 2022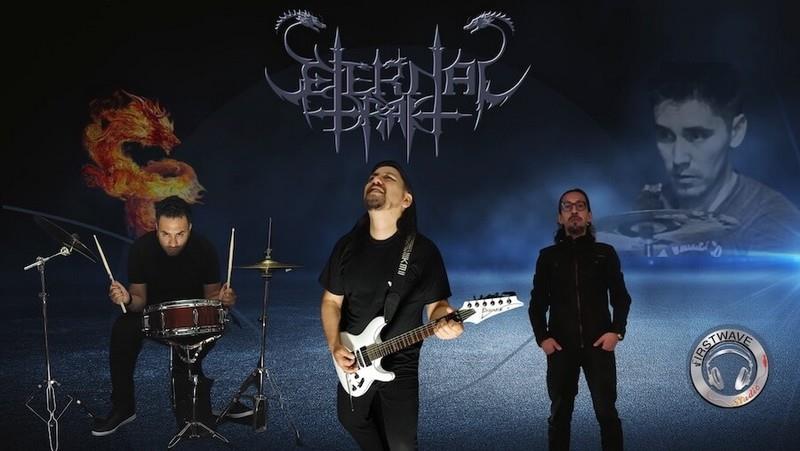 Canadian Black / Thrash Metal band ETERNAL DRAK have signed a deal with Wormholedeath for the physical release of their album "Drak Metal". More info coming soon!
Band statement:
,,Eternal Drak proudly announce that we have signed with the Italian label Wormholedeath to invade the world Metal market with an edition of the Long Play "Drak Metal" in CD format."
The album "Drak Metal" is a Long Play of 12 powerful tracks that travel through different styles of metal, from Heavy Metal to black metal. It is a constant criticism of the evil that the System in all its representations does to human development.
Economic, religious, and social oppression restricts us in our evolution and development. This album was recorded, mixed, and mastered at FirstWave Studio in Quebec Canada in 2020.
ETERNAL DRAK
In 1997 the Martínez brothers, Drakar and Warhammer, aged 17 and 15 began the foundations of "Eternal Drak".
At the beginning of the 21st century "Eternal Drak" won the "City TV" award for the best Metal video, with the song Eternal Drak. In 2002, "Eternal Drak" publishes its first album (EP) "La Resurreccion De La Orden Guerrera"
In 2005, they recorded their second album, but its official release was in 2018, an album mastered in a studio in Québec, Canada, and published by "Living Metal", a Colombian label. In 2007, "Eternal Drak" disbanded.
In the year 2020, Drakar, Warmessiah, and Reijav came together to create the album "The Past is Gone, A New One is Coming". In memory of his brother and friend, co-founder and eternal drummer of "Eternal Drak", Eduardo Martínez, Warhammer.
That second album was recorded, mixed, produced, and mastered by the band's leader, Drakar, at the Firstwave Studio facilities in Québec, Canada.
In 2021 the third Long Play of the band is released, DRAK METAL, an album with 12 unreleased songs and 1 Cover.
That same year the Line-up of the band is re-organized with the entry of Juan Francisco Avella on drums and Juan Cuervo on bass. Today "Eternal Drak" is more alive than ever and is determined to honor its name to continue distorting its strings, hitting its drums, and strumming its voice, with more Metal, melody, and harmony than ever.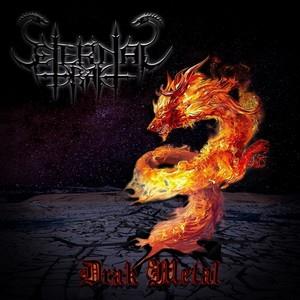 Tracklist:
Drak Metal
The Bombs Are Falling
Fear
El Rezo de los Corderos
Your Debt
Parasite
Robot
Siervo del Bien y del mal
All for Oil
My Bloody Moon
Control
The Dragon Has Returned
Links:
https://www.facebook.com/EternalDrak/
https://www.instagram.com/eternaldrak/
https://twitter.com/eternaldrak/
https://www.youtube.com/channel/UClsKJOXak5wLg5wYgnX_pcw
Source of Information: Wormholedeath Records
ANTHRAX To Release 40th Anniversary Livestream Concert 'XL' On Blu-Ray & Digital
1. June 2022
July 18th 2021 marked the 40th anniversary of thrash metal pioneers Anthrax. The celebration began in May of last year and culminated on that July 16th/17th with a global livestream event, shot at the Los Angeles soundstage/studio The Den. For two-plus hours, Anthrax performed an extensive set of hits and deep cuts pulled from their vast catalogue.
Today, Anthrax announces that the entire performance, plus never-before-seen rehearsal footage, and Scott Ian's New York City "walking tour" pointing out the spots that played a role in Anthrax's formation and history, will be released in North America on July 15th on Blu-Ray/CD/Digital (Megaforce).
'XL' will also have a UK/European digital release on July 15th (Nuclear Blast), followed by a Blu-Ray release (inc. 2CD + 1Blu-Ray) on July 22nd. UK/European pre-orders for 'XL'
Tracklist:
Time/Fight Em 'Til You Can't
Madhouse
Caught In A Mosh
Metal Thrashing Mad
Got The Time
I Am The Law
Keep It In The Family
Lone Justice
The Devil You Know
Be All End All
Now It's Dark
Antisocial
In The End
Medusa
Evil Twin
Indians
Skeletons In The Closet
Blood Eagle Wings
Bring The Noise
A.I.R.
Among The Living
Credits:
Anthrax: Scott Ian/guitars, Charlie Benante/drums, Frank Bello/bass, Joey Belladonna/vocals, Jon Donais/guitars
Produced by Jack Bennett, Mike Monterulo, Anthrax
Directed by Jack Bennett
Mixed by Jay Ruston
Running time:  2h 5m 34s
"Forty years doesn't feel like 40 years," said drummer Charlie Benante. "Sometimes I have to remind myself about how long this strange trip has been. I enjoy playing these songs, they're such a huge part of my life, and I know for a lot of our fans, they play a big part in theirs as well."
From the night of the livestream, bassist Frank Bello recalled, "For me, each song was like reading through a scrapbook of my life and the band's career. Specifically, 'Madhouse,' one of my first recordings with the band, and then to where we are now with 'Blood Eagle Wings.'  What a great ride it's been, I'm very grateful."  
"Even though we were performing in a studio with just the crew there, we played that set like we were in front of 50,000 screaming fans," said vocalist Joey Belladonna. "I felt like we made a full-on connection with everyone watching from their homes or wherever, and that they connected with us. It was quite an intense experience."
Currently, Anthrax are about six months into their 41st year, and the band – Belladonna, Ian, Bello, Benante, and guitarist Jon Donais – don't quite have their 40th-anniversary in the rear-view mirror. Said Ian,
"We had planned to do a big, 40th-anniversary world tour last year, but because of COVID, we couldn't. So we're doing our 40th anniversary this year, our 41st. We're starting in America in July, going out with Black Label Society and Hatebreed, and then we headline a UK and European tour this fall. We're all really looking forward to being out on the road, playing shows and some deep cuts to celebrate our 40th with our fans."
Linky:
https://www.helloween.org/
https://www.facebook.com/helloweenofficial/
https://www.instagram.com/helloweenofficial/
https://helloween.bandcamp.com/
Source of Information: NUCLEAR BLAST – Arne Jamelle