Blind Guardian release new single 'Violent Shadows'
29. July 2022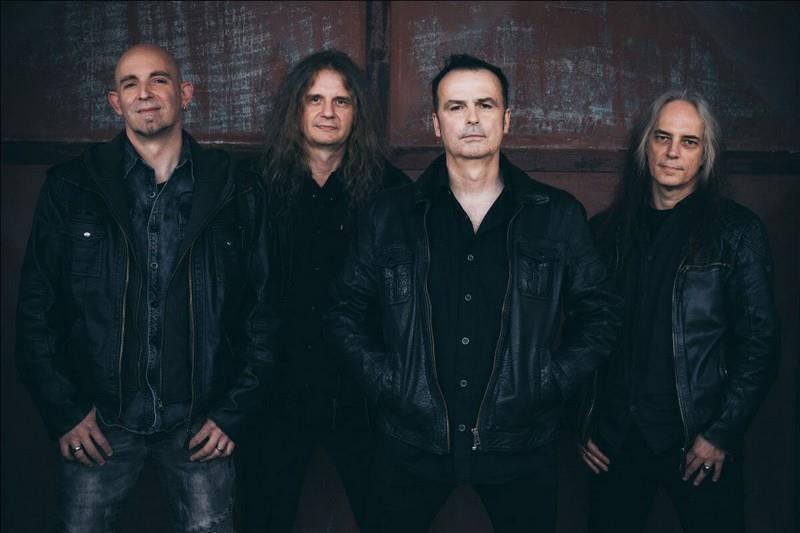 German metal giants BLIND GUARDIAN throw 'Violent Shadows' on these hot summer days. In this pulsing track, the band delivers another epic track foreshadowing the release of their new album The God Machine – out on September 2nd via Nuclear Blast Records.
'Violent Shadows' is an onslaught of thrashy riffs and relentless drumming, presenting itself as one of the most straight forward bangers of the album.
Cover was created by Peter Mohrbacher.
Tracklist:
Deliver Us From Evil
Damnation
Secrets Of The American Gods
Violent Shadows
Life Beyond The Spheres
Architects Of Doom
Let It Be No More
Blood Of The Elves
Destiny
The song is supported by a performance video impressively capturing the band's live charisma. Serving as a perfect appetizer for BLIND GUARDIAN's live shows this summer and autumn, check out the video here:
Singer Hansi Kürsch states:
"Since our WWW Virtual Wacken Performance, Violent Shadows threw a massive, already overpowering shade on the expectations of 'The God Machine'. We were pretty aware of the effects that the number would develop. The message is quite clear in my opinion: We're able to go straight forward!
With the single release you get a very concise impression of the album's precision and intensity. Just one more thing: Everybody who thinks that the wait for the remaining five songs isn't worth it, is completely wrong!
Every single song is a firework and shines even brighter in context. Remember my words, enjoy 'Violent Shadows' and pre-order The God Machine. Today, September 2nd's already yesterday."
Previous singles:
Blood Of The Elves: https://youtu.be/tCzE9LX8cgc
Deliver Us From Evil: https://youtu.be/d1mkqz422lg
Secrets Of The American Gods: https://youtu.be/ReaFJ_MD2cs
Links:
https://www.blind-guardian.com/
https://www.facebook.com/blindguardian
https://www.instagram.com/blindguardian/
Source of Information: NUCLEAR BLAST Leoni Dowidat, Photo: Dirk Behlau
First single from new album of Norwegian high octane rockers The Gasölines
29. July 2022
Here it is! The first single from the upcoming second album "Death or Eternal Glory" from Norwegian high octane rockers The Gasölines!
This is the follow-up of the debut album "Cannonball Run" which was released September 10th 2021. The debut received lots of awesome reviews from across the globe and has (to this date) been sold on LP, CD and cassettes to 18 countries on 5 continents.
Says Morten Gasöline, the main man behind the band has written all music and all lyrics yet again:
,,  The Cannonball Run album turned out to be so much fun to make. The reception it got from fans all over was overwhelming. I didn't plan to make a follow-up so soon afterwards, but suddenly I had the ideas and the timing was right to make another album. And here it is!", he says.
About the first single «Rum Runner 500:
,, The song is a no-nonsense rocker. It's an in-your-face song with attitude and a guitar solo that suits each other perfectly. It was the first song idea I had for the second album and it set the tone for it. When I was writing the song, I saw this documentary about the rum runners in the prohibition era in USA and how some of the drivers gave birth to racing that we know today. They were obviously skilled drivers. It's a cool bit of history here. Cars, booze and hellraising is definitely rock'n'roll!."
About the run of upcoming singles and full album:
,,This time around there will be a new single released digitally every two weeks from now. The full album will be released digitally after that.
But: the physical formats LP, CD and cassette are in production. Pre-orders will be set up soon. As soon as all the formats are in, they will be shipped. That means those who buy a physical format will receive it before the full digital release. Which is fair and a gesture and thank you from us. You have paid for the product and you receive it earlier than all those who can listen to it digitally for free. If everything goes to plan (it rarely does, there are always Spinal Tap moments…) then those who buy the physical formats will receive them many weeks earlier than the full digital release."
More news about upcoming singles, the full album and streaming links will come shortly!
Links:
https://www.facebook.com/thegasolinesrock
https://thegasolinesrock.bandcamp.com/
https://www.youtube.com/channel/UCfepjfWpMDlsCReoUK4aCBA
Source of Information: Speed Club Records
Tim Bowness will release solo album
27. July 2022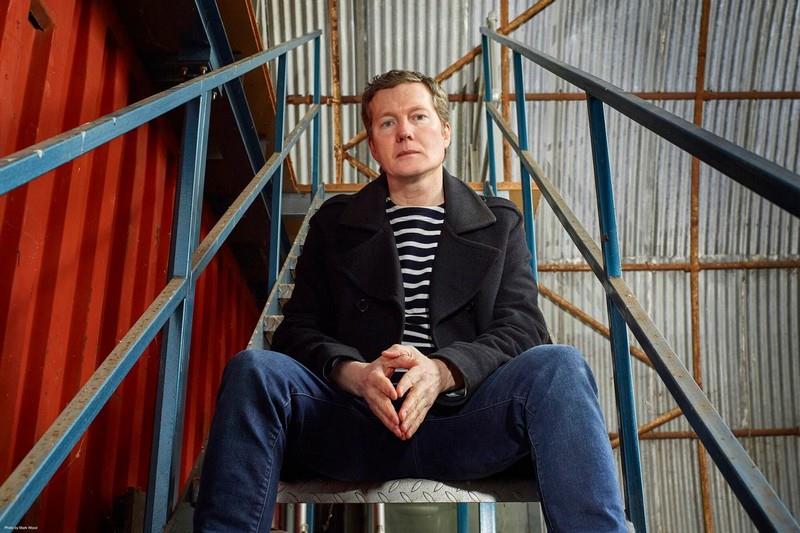 Tim Bowness returns in 2022 with his seventh solo album 'Butterfly Mind', due for release on 5th August 2022. Produced in conjunction with long-time collaborator Brian Hulse, and mixed & mastered by Steven Wilson, this new album is his most eclectic release to date.
Tracklist
CD1
Say Your Goodbyes, Pt. 1
Always The Stranger
It's Easier To Love
We Feel
Lost Player
Only A Fool
After The Stranger
Glitter Fades
About The Light That Hits The Forest Floor
Dark Nevada Dream
Say Your Goodbyes, Pt. 2
CD2
Say Your Goodbyes, Pt. 1
Always The Stranger
It's Easier To Love
We Feel
Lost Player
Only A Fool
After The Stranger / Extended Version
Glitter Fades
About The Light That Hits The Forest Floor
Dark Nevada Dream
Say Your Goodbyes, Pt. 2
Clearing Houses
Always The Stranger – Raw
Lost Player – Primitive
Teaser:

Links:
https://timbowness.komi.io/
https://www.facebook.com/timbowness
Source of Information: InsideOut Music
Germany's Most Exciting Upstarts LEAGUE OF DISTORTION Sign International Record Deal with Napalm Records!
26. July 2022
Better watch out! Napalm Records is beyond proud to announce the signing of Germany's hottest upstarts, LEAGUE OF DISTORTION. The rising outfit, featuring Anna Brunner (EXIT EDEN) and Jim Müller (KISSIN' DYNAMITE), has just inked an official record deal with the premium Austrian rock and metal label!
While the pandemic turned the music business upside down, throwing its shadow upon the entire entertainment scene, musicians were left deep in darkness, forced to be patient and wait – anticipating brighter days to come. Exceptional artist Anna Brunner made use of this difficult time to start a fire with LEAGUE OF DISTORTION!
LEAGUE

 OF 

DISTORTION

 on the signing:
"The turmoil that is distorting our lives has cast its shadow upon us. But we are finally stepping into the light to share exciting news with you! We have the privilege of announcing that LEAGUE OF DISTORTION has been signed by Napalm Records, inviting us to their family of amazing people and bands. We are honored to be a part of this! There will be so much more to come!
Don't miss any proclamations from now on."
As far back as 2017, Anna Brunner celebrated remarkable international success with her symphonic metal band EXIT EDEN. Now, she is using the stagnation of the past two years for an entirely new vision, culminating in LEAGUE OF DISTORTION.
The band processes the uncertainty of this period and its bleak prospects to create tremendously powerful songs – songs that encapsulate this dark and brute reality in a slick and appealing way, sending a cold shiver down the listener's spine.
The elemental force of her distorted, powerful voice merged with chunky riffs played by Jim Müller, steady and strong beats delivered by Tino Calmbach and edgy bass by Felix Rehmann unifies them, forming a strong league birthing a blast of sound that cannot be missed!
This day, LEAGUE OF DISTORTION have unveiled their crushing first offering, "Wolf or Lamb" , consisting of modern, melodic rhythms and technical prowess along with vocal dynamics to drop jaws. The explosive first single comes along with a lavishly staged music video, showcasing that the unit operates not only in terms of sound, but also on a top-notch level visually!
Links:
https://www.facebook.com/leagueofdistortion/
https://www.instagram.com/leagueofdistortion/
Source of Information: Napalm Records, Photo: Timo Ehlert