Warmen – first digital single & lyric video released
16. July 2023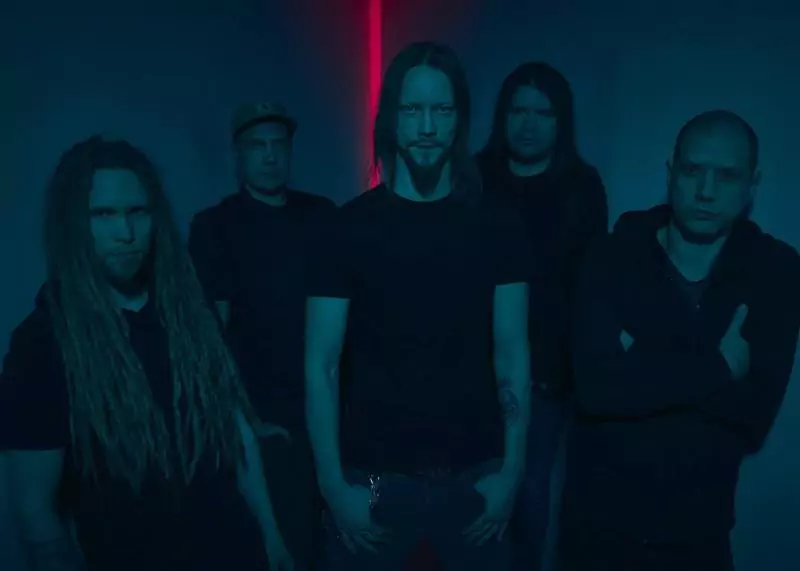 The new album by the Finnish powerhouse WARMEN around Janne Wirman (CHILDREN OF BODOM) HERE FOR NONE will be released worldwide by REAPER ENTERTAINMENT on August 18th 2023 – including some tangible surprises!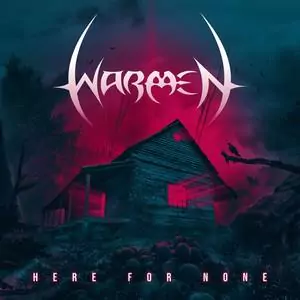 Tracklist:
Warmen Are Here For None
The Driving Force
A World Of Pain
Too Much, Too Late
Night Terrors
Hell On Four Wheels
The End Of The Line
Death's On Its Way
The Cold Unknown
This day the band releases the longed-for first single. The song "Warmen Are Here For None" is now available on all major streaming platforms. The high class lyric video for the song was created by René Berthiaume (EQUILIBRIUM).
Janne states:
"I am personally so fucking exited to finally release new music from our new lineup! This feels like a brand new era in the Warmen saga and we can't wait to get the rest of the new album out there for you and to start playing these songs live!"
René adds:
"It was an honour to create the lyric video for WARMEN because as a fan I know and respect the involved musicians for many years. I loved the idea behind the cover artwork and it was a lot of fun to translate it into a 3 dimensional scenario."
Links:
https://www.facebook.com/warmen
Source of Information: Greg Rothermel
Thrash Metal Titans ONSLAUGHT Unleash Brand New "Generation Antichrist" Music Video!
16. July 2023
In celebration of their 40th anniversary last year, British thrash metal pioneers ONSLAUGHT reissued their latest three studio albums "Sounds Of Violence" (2011), "VI" (2013) and "Generation Antichrist" (2020) as red 180 gram Vinyl editions in gatefold sleeve and a special anniversary edition of "Sounds Of Violence" as a 2-CD digipak including a bonus CD. A brand new music video for one of the colossal title tracks, "Generation Antichrist", is now premiering here:
"It's cool to hear the sonic assault of the title track from the last Onslaught studio album, Generation Antichrist, hitched up to the energetic visuals of the headline show that we put on for the UK's Bloodstock Festival," the band comments. "It keys things off nicely for a new level of total aggression we've got planned for you all coming real soon…watch this space!"
Links:
https://www.powerfromhell.com/
https://www.facebook.com/onslaughtuk/
https://www.instagram.com/onslaught_uk_official/
https://www.youtube.com/channel/UCyBK8e0evv00Yvovd6L1NWw/
Source of Information: Mona Miluski – ALL NOIR
Slight Lie – new drummer
16. July 2023
Slovak hard/heavy band Slight Lie have new drummer. He is multi-instrumentalist Lukáš ,,Zeus" Trón (Fragments of Earth, Holorem, Merged in Abyss, Sik Salvation, Sinedeus…).
Linky:
https://www.facebook.com/SlightLie/
https://slightlie.bandcamp.com/
https://bandzone.cz/slightlieofficial/
https://www.youtube.com/channel/UCTq4YlrlVYE4mIZgN02T9uA
Source of Information: https://www.facebook.com/SlightLie/ Band's photo is only illustrative.
German Metal Upstarts KNIFE Announce New Album, Heaven Into Dust, out August 25, 2023 via Napalm Records
14. July 2023
There's a new metal kid in town! Uprising German outfit KNIFE reveals a blend of speed and first wave black metal sprinkled with punk elements on their new album and Napalm Records debut, Heaven Into Dust, out August 25, 2023! Formed in 2019, the band defied the pandemic – quickly establishing their standing in the scene with their acclaimed self-titled debut record, Knife (2021). German Metal Hammer predicted KNIFE would hit like a torpedo, giving the album an impressive 6/7 rating. Now, the quartet delivers the sharpest blade, obeying the authentic sound of raw extreme metal.
Tracklist:
Hawks of Hades
Night Vision
Heaven into Dust
Iron Sceptre
With Torches They March
Black Oath and Spells
The Arson Alchemist
A Phantom Devised
Realm of Violence
No Gods in the Dark
Unveiling the new single and title track "Heaven Into Dust", the hot mixture settles down in the fierce abysses of speed metal. Shredding demons against the walls, the German quartet set heaven on fire with blood-curdling screams and unstoppable drum passages, and race along with headbang-worthy guitar lines. Eating fan's souls with their official music video, the aggression of the darkness will drive you right away.
KNIFE on "Heaven Into Dust":
"Bangers! The gates have been opened! A storm of raging speed metal will bring you FIRE! The KNIFE is back! The assault has begun! 'Heaven Into Dust'!
Links:
https://www.knifeofficial.de/
https://www.facebook.com/knifeofficial.de
https://www.instagram.com/k.n.i.f.e.official/
Source of Information: Napalm Records, Photo: Samira Chiara Tax