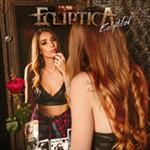 Na webe Metalmania-Magazín ste sa mohli dočítať o kapelách a albumoch z rôznych krajín – Veľká Británia, Taliansko, Nemecko… Blízke Rakúsko však medzi nimi chýbalo. Dnes to napravíme – predstavíme si tohtoročný počin Ecliptified rakúskej hard rock/heavy metalovej kapely Ecliptica.
Aj keď  Ecliptica nie je u nás veľmi známa, ide o zavedenú formáciu. Pôvodne vznikli ako sólo projekt gitaristu Markusa Winklera. Rozoberané CD je ich štvrtým full albumom. Prvá vec, ktorá vás privíta po vložení CD do prehrávača je skladba s pekným názvom – Welcome To The Show. Na nej sa hneď ukážu prednosti tejto grupy, ale bohužiaľ aj istý nedostatok. Medzi prednosti treba zaradiť schopnosť skladať dobré chytľavé rockovky a hlavne zaujímavý štýl spevu. V zostave majú až dvoch sólo spevákov – Toma Tiebera a sympatickú dievčinu ,,Suny" (občianskym menom Sandra Urbanek). Obaja disponujú kvalitnou hlasovou výbavou a nerobí im problém sa do toho oprieť (Road to Nowhere, One For Rock ´n Roll), no svedčí im, aj keď spievajú čisto.
Hlavným nedostatkom sú použité hudobné motívy, pri ktorých si budete občas klásť otázku ,,Kde som to už počul?"…  Priame vykrádanie som tu nenašiel, no je tu podobnosť s ich vzormi. Navyše spomínaná ,,Suny" niektoré piesne spieva dosť ,,litafordovsky" (balada Need Your Love).
,,Ecliptíťaci" sa snažia zrejme zaujať aj nerockových a nemetalových poslucháčov, čoho dôkazom je aj najpopovejší song  trojka Round ´N´Round, s veľkým podielom elektroniky. Osobne som ho síce preskakoval, no potom som si ho celkom obľúbil.
Na svoje si prídu aj milovníci dychových nástrojov. Jedna z hostí Linda de Wilde, niektoré piesne (Trip, No Surrender) ozdobila saxofónom.
Úplným záverom CD dáma a páni vzdali poctu jedným zo svojich vzorov Roxette – v podobe bonusu, coveru Sleeping In My Car.
Napriek spomínanej výhrade Ecliptified od Ecliptici určite stojí za vypočutie. Okrem toho by sa určite vyplatilo aspoň raz ich vidieť aj naživo. No do budúcnosti by sa mohli viac sústrediť na originalitu, aj keď je to dnes trochu ťažké.
Lineup:
Thomas Tieber – spev a doprovodné vokály
Sunny – spev a doprovodné vokály
Markus Winkler – gitary
Van Alen – gitary
Petra Grooves – basa
Roman Daucher – bicie a perkusie
Hostia:
Frank Pitters – klávesy a programovanie
Linda de Wilde – Saxofón, drumbľa a doprovodné vokály
Miriam Schütz – doprovodné vokály
Benjamin F. X. Bauer – doprovodné vokály
Christian "Nessi" Neszhold – doprovodné vokály
Tracklist:
WELCOME TO THE SHOW
HATE THE PAIN
ROUND 'N' ROUND
ROAD TO NOWHERE
ONE FOR ROCK 'N' ROLL
NEED YOUR LOVE
PERSEPHONE
HERO OF THE DAY
TRIP
ROCK 'N' ROLL MEDICATION
NO SURRENDER
FOR GOOD
WE ROCK
Bonus:
Sleeping In My Car (Roxette cover)
Rok vydania: 2016
Vydavateľstvo: Mars Music Productions
Youtube ukážka:

Linky:
http://www.ecliptica.at/
https://www.facebook.com/Eclipticaofficial/
Hodnotenie: 4,5