Aj keď sa rok 2019 pomaly ale isto chýli ku koncu, stále ešte môžeme navštíviť zaujímavé rock/metalové podujatia. Posledný novembrový deň v známom košickom klube Collosseum v doprovode zaujímavých hostí vystúpila tamojšia melodická stálica Within Silence. Ľudia z KE a okolia mali niekoľko dôvodov ísť na tento koncert.
Jedným z nich bol aj ten, že kvôli príprave nového albumu Within Silence na ďalší rok utlmia svoju koncertnú aktivitu.
Úvodnou kapelou boli Prešovčania Etterna. Tí s Within Silence majú niečo spoločné. Aj oni chystajú na ďalší rok nový album (a k tomu samozrejme aj novú veľkolepú show) a taktiež budú vystupovať o niečo pomenej. Po dlhej dobe sa na pódiu s nimi objavil ich basák Moyzes, ktorý bol dlhodobo odcestovaný.
Keďže hrali ako prví, set bol o niečo skrátený (nechýbali tam stálice ako Secreto en Fragopolis, Demon alebo klipovka Desert Ruins). Zhudobno-inštrumentálneho hľadiska im nebolo čo vytknúť a aj zvuk bol vcelku OK (čo pri prvých kapelách nebýva pravidlom). Chýbalo mi však nejaké väčšie nasadenie (zažil som už aj lepšie koncerty v ich podaní).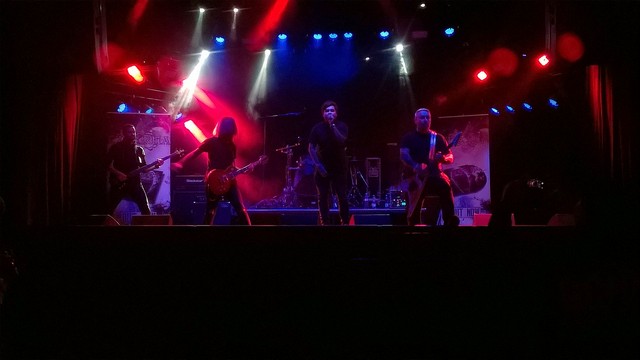 Asi najmenej známou formáciou boli nasledujúci Nightmacher z Rakúska. Vznikli v roku 2013 a na konte majú zatiaľ jedno EPčko The March Begins. Hudobne je to zaujímavá zmes old school heavy metalu, kláves a úplne najzaujímavejším prvkom je mladá sympatická speváčka Nora Bendzko.
V speve využíva veľa tzv. drsných rockerských polôh, ale aj výšky ala Tarja Turunen (aj keď bez operného štýlu). Ako opísať ich koncert? No jedným slovom úžasný. Všetci členovia hrali s obrovským nasadením a samotné piesne zneli oveľa lepšie, ako keď si ich vypočujete na youtube.
Pred sebou majú veľkú budúcnosť. Hralo sa hlavne zo spomínaného EPčka, ľudí však chytil hlavne cover od Megadeth – Symphony of Destruction.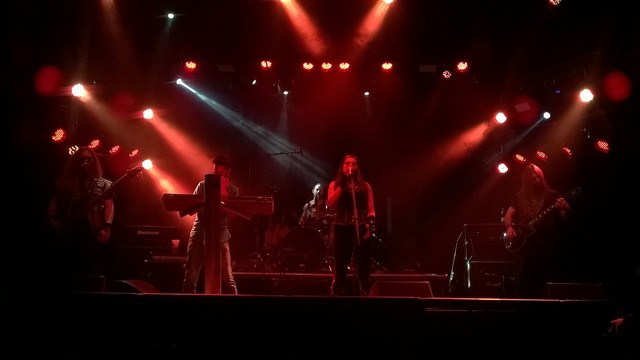 Pred ,,zlatým klincom večera" sme tu mali Ahard z Českej republiky. Táto banda patri k tamojším stáliciam a hrajú typický old school český heavy metal. Do Košíc prišli predstaviť svoj aktuálny album nazvaný Devítka. Skladby z neho (Roj, Den starý den, Ruská Ruleta…) mali skoro stopercentné zastúpenie v setliste.
Výnimkou bola len Strach z predošlej platne Freestyle a záverečný, tak trochu zbytočný cover I Want Out od Helloween. Napriek tomu, že publiku neboli príliš známi, podarilo sa im ľudí získať na svoju stranu.
Dokonca v piesni Tou Cestou si všetci z chuti zaspievali refrén. Snáď sa u nás objavia častejšie. Podobne ako u predchádzajúcich aj v ich prípade bolo live prevedenie skladieb o čosi lepšie ako na štúdiovej nahrávke.
Martin Klein, Richard Germánus a spol nám na úvod ponúkli vec Emptiness of Night z debutu Gallery of Light. Hneď sa pod pódium zbehla pekná zostava a až dokonca ich koncertu z prítomných nevyprchala chuť sa baviť. Niektorí ako odmenu dostali aj pivo s motívom tejto bandy.
,,Pomyselnou odmenou" bol aj prídavok  Judgment Day. Tento koncert bol svojím spôsobom špeciálny v setliste sme mohli počuť aj nejaké dlhšie nehrané piesne, napr.  Anger, World of Slavery. Within potvrdili svoju pozíciu v prvej lige slovenskej metal/rock scény. Jednoznačne patria medzi slovenské zoskupenia, ktoré majú veľkú šancu na výraznejší úspech v zahraničí.
Čo povedať na záver? Tak v prvom rade poďakovať za krásnu akciu. Snáď pripravované albumy Within Silence a Etterny budú stať zato a práce na nich nebudú trvať príliš dlho.