Testament – nový album
12.8.2016
Thrash metalová legenda Testament zverejnila na svojom facebookovom profile nový obal na ich nový počin The Brotherhood of The Snake. Autorom obalu je Eliran Kantor, ktorý už s kapelou spolupracoval na Dark Roots of Earth z roku 2012. Nový album sa dostane von 28. októbra. O vydanie sa postará Nuclear Blast.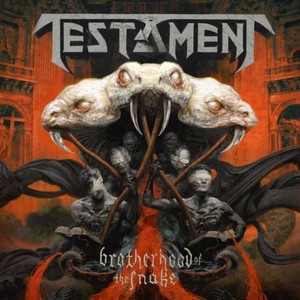 Linky:
http://www.testamentlegions.com/
https://www.facebook.com/testamentlegions/
Zdroj: https://www.facebook.com/testamentlegions/
Sabaton – lyric video k skladbe z chystaného albumu
12.8.2016
Švédi Sabaton zverejnili lyric video k ďalšej skladbe z nesmierne očakávaného albumu Last Stand (datum vydania: 19. augusta, vydavateľstvo Nuclear Blast).
www.youtube.com/watch?v=Ylyqoxh-cXk
Linky:
http://www.sabaton.net/
https://www.facebook.com/sabaton/?fref=ts
Zdroj: https://www.facebook.com/sabaton/?fref=ts
Hammerfall – nový album
12.8.2016
Záchrancovia heavy metalu a jedna z najvplyvnejších kapiel, ktorá je na scéne už 20 rokov je späť. Hammerfall, ktorí podpísali zmluvu s Napalm Records práve opustili štúdiu a chystajú sa vydať 10, najsilnejší album v ich úspešnej kariére. Už teraz hlásia vypredané predstavenia v rámci pripravovaného turné. Ich chytľavé refrény, priamočiare a silné riffy, hromové bicie, dunivé basy a vynikajúci spev sa ihneď a bez pochýb stali metalovými hymnami, ktoré tu budú až na veky vekov. Dané výtvory boli obľúbené v čase, keď sa nikto nestaral o klasický heavy metal. Na tomto albume ukážu, že im stále patrí heavy metalový trón.
Dnes odhalili jeho názov, tracklist, artwork ( vytvoril Andreas Marschall) a dátum vydanie. Album Built To Last vyjde 4. novembra.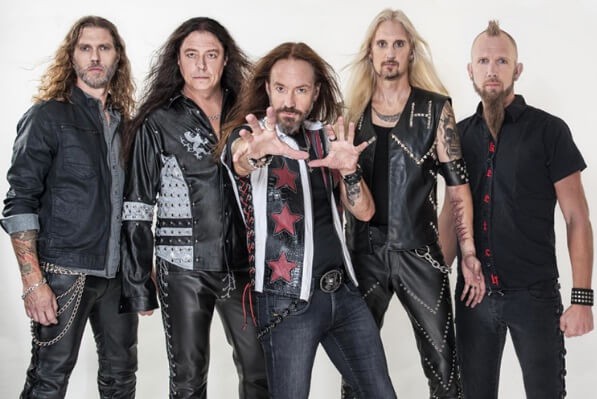 Tracklist:
Bring It!
Hammer High
The Sacred Vow
Dethrone And Defy
Twighlight Princess
Stormbreaker
Built To Last
The Star Of Home
New Breed
Second To None
Linky:
www.hammerfall.net
www.facebook.com/hammerfall
www.twitter.com/hammerfall
www.napalmrecords.com
Zdroj: Napalm Records Promotion Team
Eternal Champion – nový album
11.8.2016
Americkí epic metalisti ETERNAL CHAMPION vydajú debutový album The Armor Of Ire 27. septembra pod vydavateľstvom No Remorse Records. album bude dostupný ako CD a limitovaná edícia LP.
"I Am The Hammer" lyric video: https://youtu.be/uZRi_9HwMbE
ETERNAL CHAMPION vyznikli v roku 2012 z členov GRAVEN RITE, IRON AGE a SUMERLANDS. Ich barbarský heavy metal, inšpirovaní epickými fantasy príbehmi Micheala Moorocka a hrdinskými predkresťanskými ságami prezentovali už na deme The Last King Of Picdom (2013) a na split singli s bandou GATEKEPPER vydanom v 2015.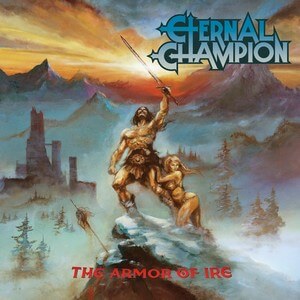 Tracklist:
I Am The Hammer
The Armor Of Ire
The Last King Of Pictdom
Blood Ice
The Cold Sword
Invoker
Sing A Last Song Of Valdese
Shade Gate
Linky:
www.facebook.com/eternalchampion
www.noremorse.gr
www.gabrielmanagement.eu
Zdroj: Bart Gabriel
Smrť Jiřího ,,Ozzyho" Kubíka
10.8.2016
Na záver tu budeme mať veľmi smutnú správu. Viaceré média (http://www.blesk.cz/, www.metalforever.info, ireport.cz) informovali o smrti známeho českého organizátora koncertov a autobusových zájazdov – Jiřího ,,Ozzyho" Kubíka (54). Podľa informácii denníka Blesk.cz predpokladanou príčinou je samovražda, bola však nariadená súdna pitva.
,,Ozzy" pod hlavičkou agentúry Ozzy a Potkan sa venoval organizačnej činnosti od roku 1991. Denník ireport.cz informoval, že zatiaľ poslednou ich akciou bol koncert art rockovej legendy Marillion, ktorého sa ,,Ozzy" bohužiaľ nedožil.
R.I.P.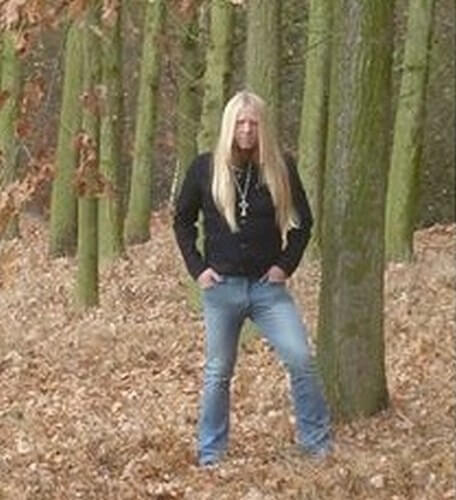 Foto: Ozzyho Facebook
Zdroj: http://www.blesk.cz/, www.metalforever.info, ireport.cz