Jocke Wallgren sa stal oficiálnym členom Amon Amarth
2.10.2016
Bubeník Jocke Wallgren sa stal právoplatným členom Amon Amarth. Do kapely bol pôvodne prijatý len na skúšobnú dobu.
Vyhlásenie Wallgrena:
,,Som ohromne nadšený, že môžem naskočiť do nezastaviteľnej lode menom Amon Amarth. Moji predchodcovia ma za tie roky veľmi inšpirovali a vydám zo seba to najlepšie aby si uctil odkaz Amon Amarth."
Vyhlásenie kapely:
,, Na súčasnom turné odvádza skvelú prácu. Jeho bubnovanie je excelentné, má pozitívny prístup a je to skvelý človek a z toho všetkého budú Amon Amarth v najbližších rokoch nepochopiteľne ťažiť…."
Linky:
http://www.amonamarth.com/
https://www.facebook.com/OfficialAmonAmarth/
Zdroj: https://www.facebook.com/OfficialAmonAmarth/
Dee Sinder – prvá sólo skladba
28.9.2016
Spevák Dee Snider z legendárnej kapely Twisted Sister 21. októbra vydá svoju sólovku We Are the Ones, na ktorej sa bude nachádzať celkom 10 skladieb. Dnes uzrela svetlo sveta prvá ochutnávka – lyric video k titulnej skladbe.
www.youtube.com/watch?v=tRLLHYN2vMM
Zdroj: https://www.facebook.com/earmusicofficial/, foto: www.wikipedia.org
Dark Sarah – nový album
28.9.2016
Dňa 18. septembra vyjde druhý album cinematic/symphononic metal zoskupenia Dark Sarah – The Puzzle.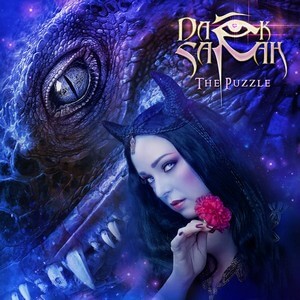 Tracklist:
Breath
Island In The Mist
Little Men
Ash Grove
For The Birds
Deep And Deeper
Dance With The Dragon [feat. JP Leppäluoto]
Cliffhanger
Aquarium [feat. Charlotte Wessels]
Rain [feat. Manuela Kraller]
Dark Sarah je sólovým projektom Heidi Parviainen, bývalej speváčky Amberian Dawn. Ďalšími členmi sú gitaristi Erkka Korhonen (známy z projektu Nothern Kings, alebo zo spolupráce s Arim Koivunenom) a Sami Salonen, basák Rude Rothstén a bubeník Thomas Tunkkari.
Na albume nebudú chýbať ani zaujímaví hostia:
Manuela Kraller [ex. Xandria]
JP Leppäluoto [Charon, Northern Kings]
Charlotte Wessels [Delain]
Linky:
https://www.facebook.com/darksarahofficial
http://www.darksarah.com
www.innerwound.com
Zdroj: Inner Wound Recordings
Civil War – Road to Victory
30.9.2016
Kapela Civli War, tvorená odpadlíkmi zo Sabatonu, pripravuje album The Last Full Measure, ktorý vychádza 4. Novembra. Bude obsahovať 12 skladieb. Dnes zverejnili ochutnávku v podobe lyric video k skladbe Road To Victory.
www.youtube.com/watch?v=uLTUQsI7O9M
Linky:
http://www.civilwar.se/
https://www.facebook.com/Civilwarsweden/
Zdroj: Napalm Records