Comeback of Genesis?
11. November 2016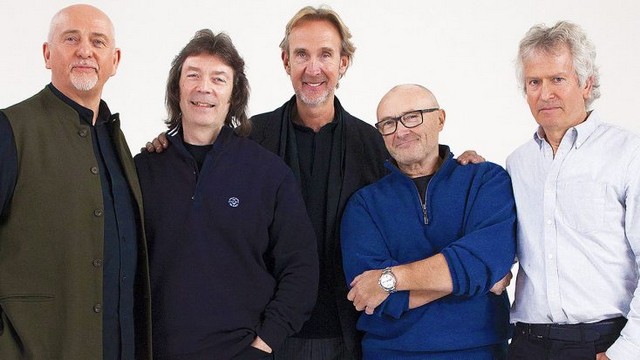 Some reports told that Phil Colins are making for epic reunion tour with his old band Genesis. But Peter Gabriel probably wouldn´t participated on this it.
Peter told (quoted from http://societyofrock.com/phil-collins-announces-he-and-genesis-members-will-reunite-for-epic-comeback-tour/):
,,Tony, Mike and Phil are rehearsing now. I'm not involved in this round or this year. I haven't ruled out the possibility of doing something in the future, but right now I'm going to focus on my own work
Source of Information: societyofrock.com
Evil Masquerade – 3 Award Nominations TBFM Music Industry Awards 2017 (UK)
11. November 2016
Evil Masquerade once again receives recognition for doing something important in the underground. The band is nominated in no less than 3(!) categories for the TBFM Music Industry Awards 2017.
Best International Band
Best New Album (The Outcast Hall Of Fame)
Best Artwork (painted by David Troest)
You can show your support by going HERE and cast your votes. The deadline is 5PM on 30th November. A short list is announced 8th December 2016 and the winners are announced 28th January 2017.
Web: http://evilmasquerade.com/
Source of Information: Dark Minstrel Music
Lost in Grey – second trailer released "Behind The Scenes
10. November 2016
The finnish theatrical metal newcomers LOST IN GREY shied the public so far. Founded back in 2013, the Finnish sextet around front man Harri Koskela entrenched themselves over the course of the last years to give their debut album "The Grey Realms" (out March 03rd, 2017) the final polishing.
Today the band released the second trailer for their upcoming release.
Check it out to get a look behind the scenes of the album recordings. This trailer also includes the first sound snippets from the new album, and reveal one more secret.
Watch and listen carefully:

LOST IN GREY states:
"Greetings all thee!
Previously we presented the cast. Before proceeding, let us take a look at the past. This is a glance behind the curtains, to rarities behind the scenes. Turn up the volume, and hear more than mere whispers from The Grey Realms. Yours sincerely, LOST IN GREY"
The first Trailer can be seen here: https://www.youtube.com/watch?v=yo1WHCKV4Dc
The debut album will be released March 03rd, 2017 via NoiseArt.
"LOST IN GREY gain a victory in a genre where most bands fail. Theatrical, capturing and with outstanding vocals, the Finns take you on a journey without ever risking a cheesy moment."
LEGACY MAGAZINE (D), Anne Swallow
Stay tuned for more information!
Links:
www.lostingrey.fi
www.facebook.com/Lostingrey
www.noiseart.eu
Source of Information: NoiseArt Records
Dead Behind The Scenes: the "Black EP" details
10. November 2016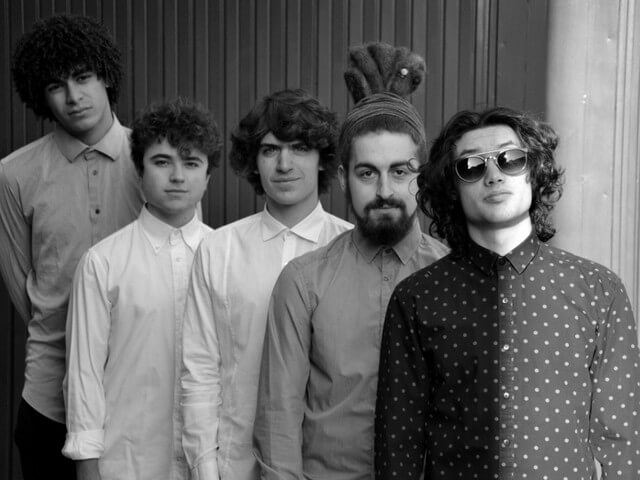 Less than one year apart from the "White EP" release, Milan-based alternative rock band Dead Behind The Scenes will publish its sophomore work, "Black EP", on November 18th, 2016. Its promotion will be entrusted once again to Atomic Stuff.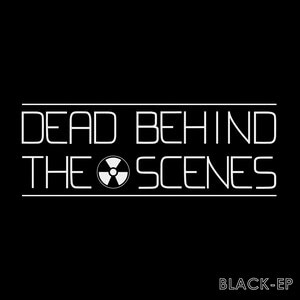 Tracklist:
Empty Skies
Living On My Own
Etius
Another Valentine
Mr. Paranoia
A.T.M. (All These Memories)
Who said it's right to relegate the abyss into unconsciousness deepest meanders and sedate it with self-induced tricks and illusions, in order not to get in contact with dreadful existence?
Our fears, our paranoia, our anguish are often restraining our movements, paralyzing our thoughts and forcing us to reject hard truths. The "Black EP" is a journey into the tragic, a descent towards the soul's darkest aspects.
A journey made of inner struggles, from rebellion to desire of isolation, moving through lost loves and paranoia. Why is all this happening? As long as we close in our fears without facing them, they will always dominate us.
It is mandatory to know our existence and our personalities' gloomy and darkest aspects, in order to learn to live with and benefit from them. The "Black EP" is the dark counterpart to its predecessor: the "White EP".
The "Black EP" was recorded by a young but already skilled team (Giulio Mezzena, Francesco Sciortino, Michele Vinci and Chris Lusetti) in Chris's bedroom; it was mixed by Giacomo Uzzani and Pasquale Vitali and mastered by Armory D'Alonzo.
Mix and master took place at the new-born Recording Studio 915 (recodingstudio915@gmail.com / www.recordingstudio915.com).
Dead Behind The Scenes are ready to hit the stage stronger than ever, thanks to this EP full of aggressive songs and gloomy delicate tracks. We all have a dark side that, despite our efforts, always emerges to dominate, frighten and inspire us. Dead Behind The Scenes decided to realize an album about that.
Links:
http://www.facebook.com/DeadBehindTheScenes
http://www.atomicstuff.com/deadbehindthescenes.html
Source of Information: Atomic Stuff Promotion
Ashes to Ashes are proud to announce the addition of new singer Giulia Sarpero.
10. November 2016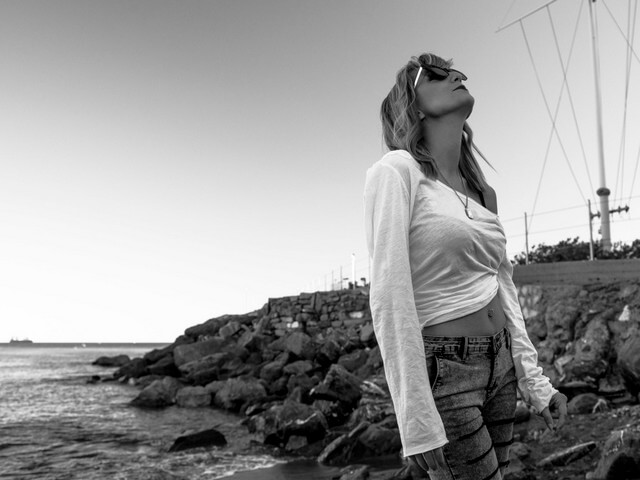 To celebrate this great event the band has re-recorded the songs "Nymph" and "Once Upon A Time" taken from their new album "Urania" with Giulia.
The songs have been released via Soundcloud and can be streamed at this location. Click here!
Links:
Ashes to Ashes
https://www.facebook.com/ashestoashesband
http://www.ashestoashesband.com
Epictronic
http://www.epictronic.com
Plastic Head Distribution
http://www.plastichead.com
Wormholedeath
https://www.facebook.com/WormHoleDeath
http://www.wormholedeath.com
Source of Information: Wormholedeath Press
Trollfest – second studio trailer for "Helluva" released
9. November 2016
Norwegian Balkan metallers TROLLFEST are going to release their new Album "Helluva" on February 24th, 2017 via NoiseArt Records. And the seventh studio album promises to be a helluva album.
The Trolls once more bring their mix of extreme metal and balkan influences to a new level with an added Brass section, combined with more Kaos!
Today, the band just released the second studio trailer of "Helluva" via YouTube.
Check it out here: https://www.youtube.com/watch?v=CiXoz6lgR3I
The first one can be seen here: https://www.youtube.com/watch?v=_QlnidalbcA&feature=youtu.be
TROLLFEST states about the new album:
"Out of Kaos, into more Kaos!

We have been holding this close to our hearts for some time now, but finally, oh finally, the sweet release is upon us! Our new album is here!
To our joy and satisfaction, it will be released February 24th, 2017! We call this beautiful baby HELLUVA, and she is the result of many long months of demoing, arranging, recording, re-recording, cutting, compressing, computing and confusing, laughing and loathing, singing and screaming, spitting and sneering.

The pride we have for this album is unfathomable, and we are so happy to finally share it with all our lovable fans!

Like the perfect omelette, we also busted quite a few eggs (braincells and bloodvessels) during this conception. So even though we still produce a helluva mess in the kitchen, the meals we make are always tasty to the EXTREME! So here we stand at the brink of the coming release, shivering with anticipation, ravenous for road rage and trembling with tenacity! HELLUVA comes with a 100% "Knock-your-socks-off guarantee", that is a promise! LET'S GO!!!"
TROLLFEST have been proving that they are able to hold their liqueur for over 12 years. "Helluva" is helluva party, animated by exceptionally gifted people, and it is not only a lot of fun, but it lives up to the highest musical standards. The vocals that are sung in the band's own "Trollspråk" ("Troll's Language") are as diverse as TROLLFEST'sinstrumental madness, and it is just as skillful – elating, catchy, and perfect to babble along even after two, three, or 20 drinks.
Bottoms up, the TROLLFEST is coming nearer, and it demands a high-percentage sacrifice!
Links:
www.trollfest.com
www.facebook.com/trollfestofficial
www.noiseart.eu
Source of Information: NoiseArt Records