Metallica – songs from new album like videoclips
18. November 2016
Legendary US band Metallica released their new album Hardwired… To Self-Destruct . All songs from it you can see like videoclips: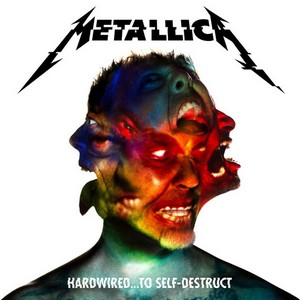 CD1:
Hardwired
Atlas, Rise!
Now That We're Dead
Moth Into Flame
Dream No More
Halo On Fire
CD 2:
Confusion
ManUNkind
Here Comes Revenge
Am I Savage?
Murder One
Spit Out the Bone
Links:
https://metallica.com/
https://www.facebook.com/Metallica/?fref=ts
Zdroj: YouTube kanál – MetallicaTV
Soruce of Information: YouTube kanál –
Dawn of Disease – to re-release first two albums as "Legends Of The Unrotten" double album
17. November 2016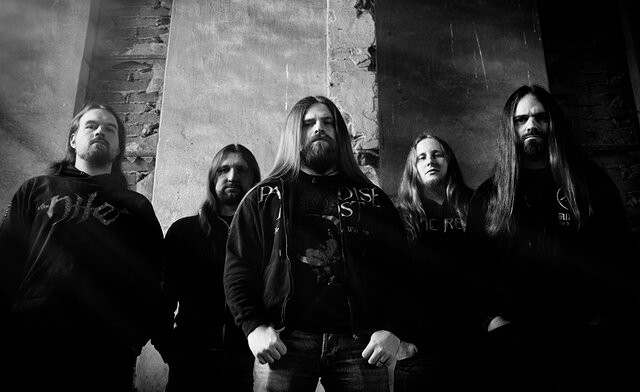 Osnabrück-based DAWN OF DISEASE have been raising dust within Germany's Death Metal scene for years. Recently, the Northern German band released their label debut on Napalm Records, and now it is time to fire two classics of the band's history onto mankind once more. NoiseArt Records will re-release the two Death Metal high-flyers "Legends Of Brutality" and "Crypts Of The Unrotten" as one double album "Legends Of The Unrotten".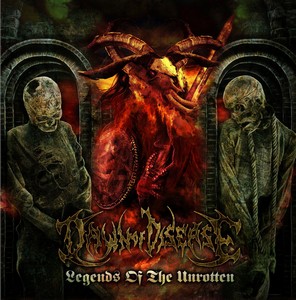 The band states:
"Wow! After more than four years our first two full-length albums Legends Of Brutality (2011) and Crypts Of The Unrotten (2012) have already been completely sold out for several months. Thanks to everyone out there who bought these crushing pieces of Death Metal! Right now we are all the more pleased about the release of the 2-CD-Set Legends Of The Unrotten which will be unleashed upon mankind on 9th december containing both albums. There will be now mercy for those who haven't grabbed these albums yet! In Death We Blast!"
"Legends Of Brutality" laid the foundation for the band's success in 2011. Death Metal the Scandinavian way, raising eyebrows with the typical DAWN OF DISEASE style, and emphatically answering the question if there's any good Swedish Death left nowadays. The great first full-length with its melodic, yet exhilarantly impetuous approach is even in retrospect a great Death Metal release that does idols such as Dismember, Entombed, and Grave credit and blows a new, rotten wind through the Death Metal catacombs with its own and unique touch.
"Crypts Of The Unrotten" was released only a year later and nevertheless shows DAWN OF DISEASE's next step. The quintet that is already an inherent part of their local Death Metal scene brings their style onto the next level on their second album. Without putting hands on their trademarks, they furnish "Crypts Of The Unrotten" with surprising elements that make even long-time Death Metal scene veterans addicted to the album.
Tracklisting "Legends Of The Unrotten":
CD01
Gasping For Life (Intro)
Above The Gods
Impervious Mind
Legends Of Brutality
Soul Harvest
When White Turns Red
Death Shall Be Mine
Justified Retaliation
Out Of Breath
Sinister Rapture
Bitter Fate
Silence Prevails (Outro)
CD02
Descent Into Another World (Intro)
Alone With The Dead
Knife vs Flesh
The Unrotten
Skinless And Impaled
Enter The Gates
Calcined Bones
Catacombs
Final Resurrection
Devouring Obscurity
But Death Goes On
Soulless Shape (Bonustrack)
"Legends Of The Unrotten" will be released on December 09th via NoiseArt Records.
Links:
www.dawnofdisease.com
www.facebook.de/dawnofdisease
www.noiseart.eu
Source of Information: NoiseArt Records
Lost in Grey – cover artwork and tracklisting revealed!
16.11.2016
The finnish theatrical metal newcomers LOST IN GREY shied the public so far. Founded back in 2013, the Finnish sextet around front man Harri Koskela entrenched themselves over the course of the last years to give their debut album "The Grey Realms" (out March 03rd, 2017) the final polishing.
Today, the band revealed the cover artwork for this upcoming release. The artwork was created by guitar player Miika Haavisto and singer Anne Lill.
LOST IN GREY states:
"Greetings all thee!
You have seen the cast and glimpses from behind the scenes.
If you were alert, you may have spotted: our cover art was also revealed.
The creator of the cover is Mr. Haavisto, our guitar god,
and the photo taken by Anne Lill – together they form our visual squad.
These two are guided by passion and intuition,
inviting you to join this extraordinary expedition.
You see, The Grey Realms is more than its musical ingredients,
some clues and guidelines can also be found in the visual elements.
Besides the cover, in front of you is the track list.
That's all folks, for now the rest will be left in a mist.
Yours sincerely, LOST IN GREY"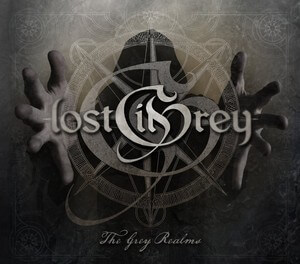 Tracklist:
Waltz Of Lillian
Road To Styx
Dark Skies
Revelation
The Order
New Horizon
The Grey Realms
Silence Falls
More about "The Grey Realms"
Trailer #1(the band): https://www.youtube.com/watch?v=yo1WHCKV4Dc
Trailer #2(behind the scenes): https://youtu.be/4vyrVMbCYQE
The debut album will be released March 03rd, 2017 via NoiseArt.
"LOST IN GREY gain a victory in a genre where most bands fail. Theatrical, capturing and with outstanding vocals, the Finns take you on a journey without ever risking a cheesy moment."
LEGACY MAGAZINE (D), Anne Swallow
Links:
www.lostingrey.fi
www.facebook.com/Lostingrey
www.noiseart.eu
Source of Information: NoiseArt Records