Crystal Viper vydajú nový videoklip a singel v decembri
22.11.2016
9. decembra poľskí heavy metalisti CRYSTAL VIPER vydajú videoklip k prvému singlu k chystanému albumu The Witch Is Back. Videoklip produkoval Grupa 13 production house, známy z klipov pre kapely ako Kreator, Behemoth alebo Amon Amarth. Singel The Witch Is Back bude dostupný ako online stream na Spotify, Apple Music, ale aj ako digitálny download na iTunes a Amazon. Fanúšikovia, ktorí sa rozhodnú predobjednať digitálnu verziu chystaného nového albumu, si budú môcť singel stiahnuť ihneď zadarmo.
Album Queen Of The Witches vyjde štyroch rokoch odmlky CV presne 17. februára 2017. O samotné vydanie sa postarajú AFM Records. Produkoval ho Bart Gabriel (Cirith Ungol, Mythra, Sacred Steel) a inžiniersky dohľad a mixáž mal na starosti Mariusz Pietka (Jack Starr 's Buring Star, Lonewolf, Mortician). Artwork vytvoril legendárny nemecký umelec Andreas Marschall (Running Wild, Blind Guardian, Obituary).
Na albume budú aj špeciálni hostia – bývalý člen Manowaru Ross The Boss, legendárny Jeff Dunn (aka Mantas) známy z Venomu (resp. Venomu Inc), ktorý nahral gitarové sóla v dvoch skladbách.
Okrem toho v jednej piesni fanúšikovia budú môcť počuť duet Marty Gabriel a Stevea Bettneya, speváka kultovej NWoBHM formácie Saracen.
Queen Of The Witches bude dostupný ako limitovaná LP edícia (prvých 500 kópii na bielom vinyle v gatefold obale), CD a digital downlad. LP a CD verzie budú obsahovať rozdielne bonusové tracky. Predobjednať si ich môžete na tomto linku: http://bit.ly/CRYSTALVIPER_Queen_PREORDER
Artwork: http://67.media.tumblr.com/88e8d44ed90d0a66de8146bb73bca2e6/tumblr_oen06dXsns1rxgn02o1_1280.jpg
Foto kapely: http://66.media.tumblr.com/e6bf373bf64bb5002527cae7c4ca3e9c/tumblr_oen06dXsns1rxgn02o2_1280.jpg
Linky:
http://www.crystalviper.com/
https://www.facebook.com/crystalviperofficial/?fref=ts
Zdroj: Bart Gabriel
Rhapsody – 20th Anniversary Farewell Tour
21.11.2016
Jedna z najväčších ikon symphonic power metalu – kapela RHAPSODY sa opäť stretne v skoro kompletnej najslávnejšej zostave (s výnimkou klávesaka Alexa Staropoliho), aby si pripomenula 20. výročie od vydania albumu Symphony of Enchanted Landss. Zaznejú všetky skladby z neho, rovnako ako aj iné klasiky kapely. Bude to vzrušujúca udalosť, pri ktorej by nik nemal chýbať, pretože to bude jediná a posledná šanca vidieť Fabia Lioneho, Lucu Turiliho, Dominquea Leurquina, Patrica Guersa, Alexa Holzwartha na jednom pódiu.
Luca uvideol: ,,Som skutočne nadšený z toho, že som súčasťou tohto jedinečného a špeciálneho podujatia spolu s Fabiom a mojimi ostatnými priateľmi. Faktom je, že hranie legendárnych piesní ako Wings of Destiny, Beyond The Gates of Infinity a The Dark Tower of Abyss, ktoré sme nikdy predtým na pódiu nehrali, bude najlepší spôsob ako osláviť 20. výročie a dobrý dôvod aby sme sa po dlhej dobe znovu stretli […]"
Lineup:
Fabio Lione – spev
Luca Turilli – gitara
Dominique Leurguin – gitara
Patrice Guers – basa
Alex Holzwarth – bicie
Zdroj: blabbermouth.net
Powerwolf – vydanie Blessed & Possed tour edition
21.11.2016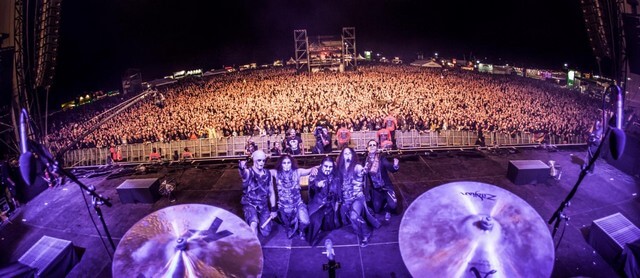 POWERWOLF sú nepochybne jednou z najúspešnejších nemeckých heavy metalových kapiel. Žiadna iná kapela nedosiahla taký úspech v posledných rokoch: Vznikli v roku 2003 a od tej doby vydali 6 albumov. Posledný sa v hitparádach umiestnil veľmi vysoko.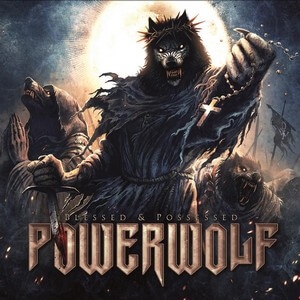 Posledné umiestnenie Blessed & Possed  v nemeckej hitparáde bolo tretie miesto a najnovší počin – DVD The Metal Mass – Live sa usadil na krásnej 1. priečke.
Množstvo strhujúcich koncertov, vypredané show, búrlive priatie na festivaloch po Európe (Wacken, Summer Breeze, Graspop, Masters of Rock – pár príkladov) dokazujú, že Powerwolf je jedna z najvzrušujúcejších živých kapiel na svete! Toto tvrdenie podporuje aj ich posledné DVD/BluRay – The Metal Mass – Live.
Teraz oznámili znovuvydanie ich spomínaného albumu Blessed and Possessed, ktorý vyjde 6. januára 2017 ako tour edícia.
Link na predobjednanie: https://shop.napalmrecords.com/powerwolf/
Bližšie info:
www.powerwolf.net
www.facebook.com/powerwolfmetal
www.napalmrecords.com
Zdroj: Napalm Records Promotion Team
Sinatras – zmluva s Logic Il Logic records
21.11.2016
Talianska thrash death metalová kapela Sinatras podpísala zmluvu s tamojším vydavateľstvom Logic Il Logic Records na vydanie debutu Drowned. Vydanie je stanovené na začiatok budúceho roka.
Linky:
www.sinatras-band.com
www.facebook.com/sinatrasband
www.sinatras.bandcamp.com
www.reverbnation.com/sinatras9
soundcloud.com/sinatras_official
www.atomicstuff.com
Zdroj: Atomic Stuff Promotion