Overkill – videoclip for song from upcoming album
3. February 2017
Legendary thrashers Overkill published next teaser from their upcoming album The Grinding Wheel (date of release: 10. February). This is videoclip for song
Next teasers:
Mean Green Killing Machine – lyric video: https://www.youtube.com/watch?v=5tN-70ESO3A
Our Finest Hour – lyric video: https://www.youtube.com/watch?v=ElxZ1oz9A68

Links:
http://wreckingcrew.com/Ironbound/
https://www.facebook.com/OverkillWreckingCrew/?fref=ts
Source of Information: https://www.facebook.com/nuclearblasteurope/?fref=ts
ZOMBIE MOTORS WRECKING YARD – Supersonic Rock n Roll
3. February 2017
Riding high on gasoline and good ol' sex, drugs & rock'n'roll we're revving a post-apocalyptic chopper straight into the sunset! The barren wastelands of Victoria, Australia set the stage for Zombie Motors Wrecking Yard, as cheesy exploitation B-movies blare on the TV in the background. These Galactic Mothefuckers don't deny the greats (Red Fang, ZZ Top, Clutch, Black Label Society, and so forth) but they certainly don't shy away from spicing things up with nasty Ministry-style grooves and campy Sci-Fi. Their debut Supersonic Rock`n`Roll plays like a giant baseball bat to Godzilla`s ugly maw!
Release Date:
24.02.2017
Youtube teaser:

Links:
https://www.facebook.com/zombiemotorswreckingyard/?fref=ts
Source of Information Mona Miluski
Pimea Metsa -"Attack of Einherjar"Exclusive Audio Track
3. February 2017
Viking metallers Pimea Metsa unleashed the song "Attack of Einherjar" taken from the album "No Blood, No Glory" to celebrate the worldwide release of their album.
"No Blood, No Glory" is available on all major digital stores via Wormholedeath/The Orchard, at your local retailer via Aural Music, in America via Carlo Bellotti Publishing U.S. and it will be out the 22nd February for the japanese market via Wormholedeath Japan.
www.youtube.com/watch?v=tqlR73_dF0k&feature=youtu.be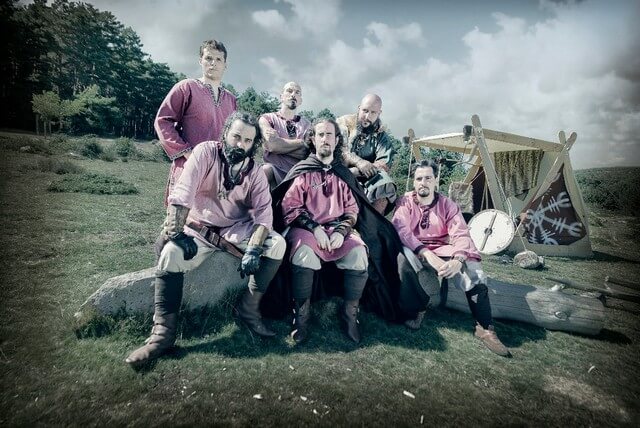 Links:
www.pimeametsa.com
www.facebook.com/pimeametsaofficial
www.twitter.com/pimeametsa
Source of Information: WormHoledeath Press
MAMMOTH MAMMOTH UNVEIL FIRST DETAILS ABOUT BRAND NEW ALBUM! Cover, Track list and Release Date announced!
1. Februarry 2017
Your favourite dirt rockers from Australia, MAMMOTH MAMMOTH are back to deliver another powerful addition to their impressive list of prior heavy rock'n'roll convictions!
Over the course of their career, MAMMOTH MAMMOTH have already left a stamp on the music scene and have proved to be one of Australia's hottest and heaviest rock exports. Now the 4-piece band, well-known for their unique and energetic live shows which are fronted by the charismatic vocalist Mikey Tucker, unveil first details about the bands upcoming 4th studio album titled, Mount The Mountain, set to be released April 28th 2017 on Napalm Records.
Eleven power tracks that threaten to blow your mind, MAMMOTH MAMMOTH yet again deliver stompers that will lead us blindfolded into a hellish inferno of psyched-out riffs and debauched, fist-pumping anthems.
"We consider the writing of our albums not unlike working on a top fuelling drag car. We tinker around a bit, we strip the engine down to rebuild it by adding a couple new parts whilst taking some out, always trying to make it run faster and sounding louder, this time though we've added a bigger exhaust system and a shitload of nitrous …and a cup holder''. Comments frontman Mikey Tucker on the upcoming release.
Mount The Mountain will be coming as a CD Digi Pack, Digital Download and LP Gatefold on April 28th 2017 on Napalm Records.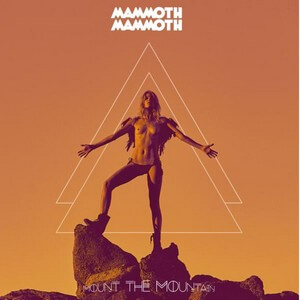 The tracklist for MAMMOTH MAMMOTH's Mount The Mountain will read as follows:
Mount The Mountain
Spellbound
Hole In The Head
Kickin' My Dog
Procrastination
Sleep Walker
Epitome
Hard Way Down
Wild And Dead
Cold Liquor
I Cant Get You Out Of My Head ( Bonus Track )
Linky:
www.facebook.com/mammothmammothband
www.mammothmammoth.com
www.napalmrecords.com
www.facebook.com/napalmrecords
Zdroj: Napalm Records Promotion Team
ESAZLESA – upcoming album
30. January 2017
Czech hardcorists Esazlesa will release new LP – Společnost psů
Link for listening: esazlesa.bandcamp.com
VIDEOTEASER: https://youtu.be/9jdPV3sAqiQ
VINYL objednávejte na: http://dayafter.cz/cs
FB profil: www.facebook.com/esazlesa
Source of Information: Esazlesa