Hate – First Details Of Upcoming Album Announced!
14. February 2017
Polish Extreme Black/Death metallers HATE have refined their formula and have created an album that re-establishes them as a serious player on the scene. Please welcome Tremendum – out on May 5th via Napalm Records!
You will re-discover the band and on a new level, as they seem to reach into different musical resources including progressive beats, ingenious song structures and a completely new sound, which is still authentically harsh and yet very powerful. Beware! The amount of fierceness on the album is beyond anything HATE have ever done before.
Check out album artwork and full track listing and read what HATE's leader Adam Buszko unveils on the album artwork:
"The drawing on the cover depicts a nighthawk (Polish: lelek), a nocturnal bird that was treated with great respect by Slavic tribes in pre-Christian times. Nighthawks were believed to bring souls to this world and take them away from dying people. In that case they gathered in big numbers screeching for long hours. So they were called "messengers of death". As this album has different Slavic references, we chose Nighthawk as a symbol that best conveys its meaning."
See the stunning album artwork by Daniel Rusilowicz below:

The material's title Tremendum (eeriness and the fear of the holy) refers to an archaic notion of holiness, which is both good and evil. And you will have absolutely no doubt which part of it this band represents.
Tracklist:
Asuric Being
Indestructible Pillar
Svarog's Mountain
Numinosum
Fidelis Ad Mortem
Into Burning Gehenna
Sea of Rubble
Ghostforce
Walk Through Fire
Hearts of Steel (Bonus Track)
Tremendum will be available as CD Digipak and LP Gatefold.
Pre-Orders of Tremendum will be available shortly!
HATE Line-up:
Atf Sinner – Guitar, Vocals
Pavulon – Drums
Apeiron – Bass (live)
Domin – Guitar (live)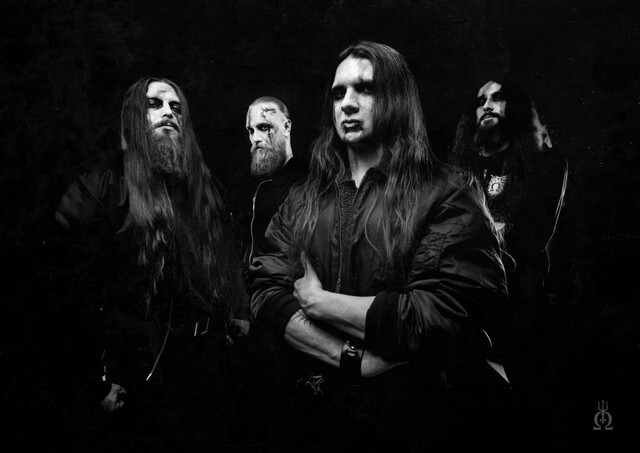 Links:
www.facebook.com/HATEOFFICIAL
www.hate-metal.com
Source of Information: Napalm Records Promotion Team
Selfmachine – Selfmachine present official lyric video "Against the Flow"
14. February 2017
Dutch Modern metallers Selfmachine are proud to announce that the official lyric video for the song "Against the Flow" is out on VEVO!
This is the first track taken from the upcoming album "Societal Arcade" which will be released worldwide on 17th March via Wormholedeath/The Orchard, Carlo Bellotti Publishing US and Aural Music.
www.youtube.com/watch?v=aUGYOaI0_ac
Links:
selfmachineofficial.wordpress.com
www.facebook.com/selfmachineofficial
soundcloud.com/selfmachine
www.youtube.com/user/Selfmachineofficial
Source of Information: Wormholedeath Press
Snovonne announces new album "The Child And The Bitch"!
14. February 2017
Snovonne is known for her melancholic and psychoanalytic creations, which often reveal things one would rather not see. The new album "The Child And The Bitch" is exactly that and so much more. Are you ready?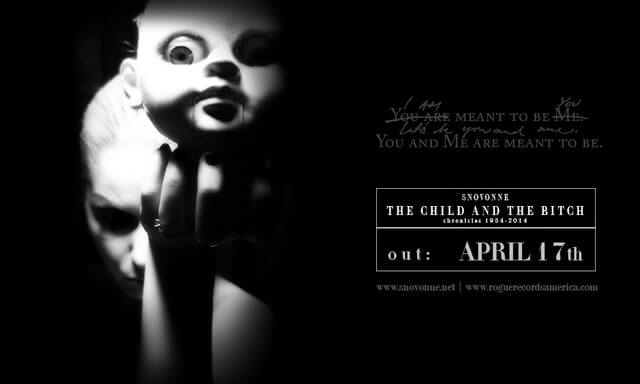 "The concept carries a strong psychoanalytic undertone." Snovonne says. "It's about perception, points of view. It's the battle between two voices – how you were born vs. what the world turns you into. There's no right or wrong, both the entities have values to stand on, but that doesn't stop them from clashing… I wanted to give room to both voices." The album will be introduced with the super-melancholic "Best Days". Coming out March 17, the video presents the album's concept of duality, musically and visually.
www.youtube.com/watch?v=kV4hU6Z-FEI
Snovonne recorded two studio albums "It's Sno, Baby – Not Sugar (2010)" and "The Nightmare Bride (2012)". The third official full-length album "The Child And The Bitch" (subtitled "Chronicles 1984 – 2014") has been in production since 2015 and is now scheduled for release on April 17, 2017 through Rogue Records America. With all artistic gears spinning to a maximum, it's a big leap forward – not only its heavily emotional and expressive content, but also in its audio and visual presentation. Heavy-hitting, stompy riffs are supported by epic,
aggressive orchestral arrangements and cut through with razor-sharp melancholy.
Snovonne´s grandfather was, in his time, a reputable psychiatrist with a passion for fine arts and swing music. That had a significant influence on her artistic life. She continues: "I've always been fascinated by old medical journals and books… Grew up around it, family of doctors… So given the self-analytical tone of the record, it was only natural to make the artwork an old medical journal. The lyrics are my entries with dates when they were written, some of them I wrote when I was very young. As a parallel, I put in old articles from the 20's, which I scanned from the original personal scrapbook of Dr. Frederick Finch Strong. He was a renowned persona of the last century – promoter of electrotherapy, cutting-edge in developing methods of treatment, and highly esoteric and eccentric. He was the first American to employ Tesla Coils therapeutically."
www.youtube.com/watch?v=xdO8u38yYNE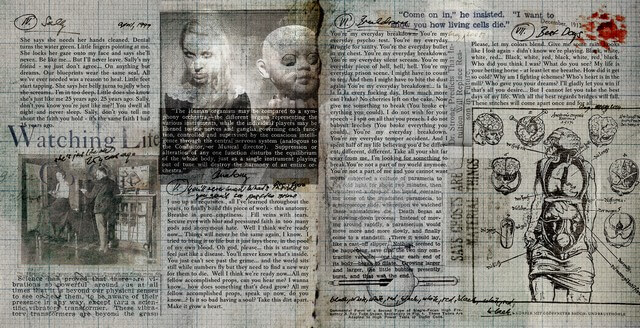 More information on new videos and upcoming tour is coming soon! You can follow us:
via Facebook https://www.facebook.com/Snovonne/
via Instagrame https://www.instagram.com/snovonne/
via our web http://www.snovonne.net/
Source: press release
MorduM – "And what is the Truth?" – CD-JEWEL BOX (22.02.2017)
15. February 2017
After their 26 year existence Slovak technical death metalists MorduM will release new album. It´s title is "And what is the Truth?".
And what is the truth?
Dictators
Rise of the drones
The process of digitizing
The magick substance
Lord of war or peacemaker
Poverty
Fanaticism
The Darkness of altars
Music by MorduM
Lyrics by MorduM
Recordead in MorduM studio
Produced and mixed by Ľubo & Roman
Artwork: Alfi
Band photos: Michal Vapnar
MorduM:
Roman Korosi – guitar
Gabi Antal – Drums
Marek Beluško – bass
Ľubo Lokša – guitar, vox
https://www.facebook.com/mordumsk
http://bandzone.cz/mordum
Order on:
http://www.supug.cz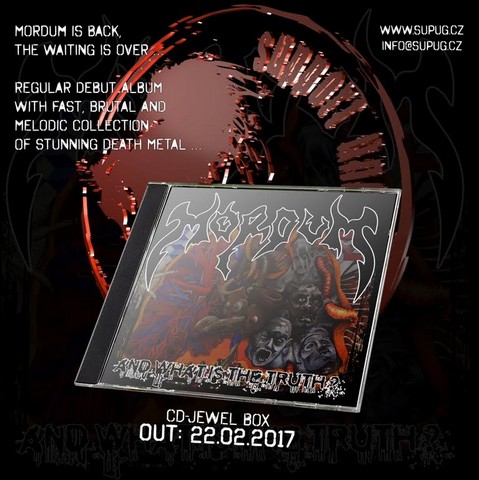 Source of Information: Support Underground