KOBRA AND THE LOTUS – UNLEASH BRAND NEW TRACK FROM UPCOMING ALBUM! US Tour With XANDRIA Confirmed!
17. March 2017
It's been three years since Kobra And The Lotus' last studio album High Priestess was released back in 2014. The time since has not been wasted; with their third album under their belt, and completing multiple tours worldwide (with the likes of Kamelot, Sonata Arctica, Black Label Society, and Fear Factory to name just a few), their path of self-discovery has led them to this most important moment in their career. Prevail I, the band's latest offering , will be released on May 12th 2017 on Napalm Records, and promises to be a rock juggernaut full of blistering guitars, pounding rhythms and haunting vocal melodies that will take the listener on a sonic journey leading them out from the darkness and into the light! Produced by Jacob Hansen (Volbeat, Amaranthe, Epica etc) and mastered by Grammy award winning Ted Jensen, Prevail I will undoubtedly usher the band to much deserved elevated hard rock status. Evolution is inevitable and Kobra And The Lotus have delivered their most powerful album to date.
Let the music speak for itself. To get a taste of Prevail I, Kobra And The Lotus have now unleashed their first single for the stunning track 'You Don't Know'! Stream this new Kobra And The Lotus rock masterpiece right:
https://www.youtube.com/watch?v=_kBGyUgcOZo
Says vocalist Kobra Paige:
"To be alive brings many great things but among those things includes great suffering. It's painful to feel backed into a corner, judged, misunderstood for who we really are. We can never really know a person until we have seen their point of view, crawled into their skin, and walked a mile in their shoes, but that will never happen. This is the anthem for the man, the woman, the human, navigating their life the best way they can. After all "You don't know what it's like to be me!"
Tracklist:
Gotham
TriggerPulse
You Don't Know
Specimen X (The Mortal Chamber)
Light Me Up
Manifest Destiny
Victim
Check The Phyrg
Hell On Earth
Prevail
Pre-order your copy HERE!
In support of their new album, Kobra And The Lotus have announced a North American tour supporting label-mates Xandria this May. A complete list of dates can be found below. In addition the North American dates, the band has a handful of European dates on the books with more to come. Don't miss out on seeing Kobra And The Lotus Live!
Kobra Paige and the band are excited to hit the road:
"It is with great pleasure to announce not only our first tour of the year but also our first unveiling of Prevail I!! We are thrilled to be hitting the road through North America this May in support of Xandria. With Once Human kicking off the night, this is sure to be a fiercely versatile bill that will keep people on their toes from start to finish. See you soon!!"
XANDRIA, KOBRA AND THE LOTUS
w/ Once Human:
5/9: New York, NY @ Webster Hall
5/11: Quebec City, QC @ La Source de la Martiniere
5/12: Montreal, QC @ Foufounes Electriques
5/13: Toronto, ON @ Garrison
5/14: Cleveland, OH @ Agora Ballroom
5/16: Joliet, IL @ The Forge Club
5/18: Denver, CO @ Moon Room
5/19: Colorado Springs, CO @ Black Sheep
5/20: Salt Lake City, UT @ Metro Bar
5/22: Seattle, WA @ Studio Seven
5/23: Portland, OR @ Hawthorne Theater
5/24: San Francisco, CA @ DNA Lounge
5/26: Las Vegas, NV @ Adrenaline Sports Lounge
5/27: San Diego, CA @ Brick By Brick
5/29: Los Angeles, CA @ The Regent Theater
5/30: Mesa, AZ @ Club Red-Mesa

Links:
https://www.facebook.com/KobraAndTheLotus
https://www.kobraandthelotus.com
www.napalmrecords.com
Source of Information: Napalm Records Promotion Team
Vandroya – I'm Alive" lyric video released
16. March 2017
The female fronted progressive power metal band VANDROYA just released a lyric video for "I'm Alive", the first single from their highly anticipated new album "Beyond The Human Mind". The album will be released on April 28th in Europe and North America through Inner Wound Recordings.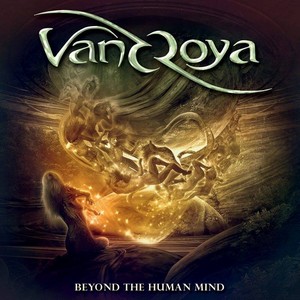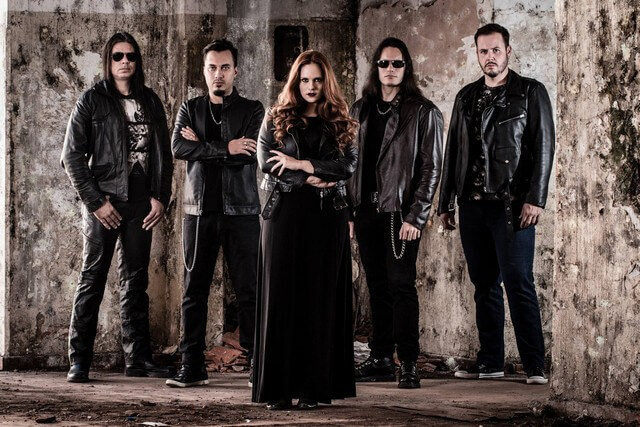 Links:
http:/www.vandroya.com
http://www.facebook.com/vandroya
Source of Information: Inner Wound Recordings
Superhorror: new single and video online
15. March 2017
The Italian horror rock band Superhorror releases today the first single from the upcoming new album, called "Nekro-Nekro Gym", with its funny cinematographic-style video. ""Nekro-Nekro Gym"'s video laughs at everything happened to us during the last six months – says frontman Edward Freak – and that leaded us to the latest changes we made in the band… You won't be able to stop singing' it!" The song can be downloaded on all the main digital platforms.
Links:
http://www.superhorrorweb.com/
http://www.facebook.com/Superhorrorofficial
Source of Information: Atomic Stuff Promotion
Pyramaze: "20 Second Century" lyric video released
14. March 2017
The melodic metal band PYRAMAZE just released a lyric video for the track "20 Second Century" from their highly anticipated new album "Contingent". The album will be released on April 28th in Europe and North America through Inner Wound Recordings.
Date of release is: 28. April 2017.
Links:
https://www.facebook.com/pyramaze
http://www.pyramaze.com
Source of Information: Inner Wound Recordings
Snovonne Premiere First New Song of Forthcoming Album
17. March 2017
FOR IMMEADIATE RELEASE
March 18th,2017
A month away from the new album 'The Child And The Bitch', Snovonne drops the first new official video for 'Best Days'.
Directed, cut and edited by Sno herself, we get a good peek inside her mind and taste of all the bittersweet flavors that saturate the upcoming record.
"I approach filming the same way as I do painting and writing music. It's all about the idea and about setting it into an atmosphere that will truly make it come to life…" she says.
"I like heavily designed scenes, very artistic and visually stimulating, often surreal and exaggerated. Like paintings. That makes sense to me. I grew up admiring videos like that.. they had a texture, a feel.. they put the artistic content before the tech specs.."
'Best Days' has melancholy bleeding from every pore. Apart from levitating, we also see Snovonne split into 'twins'. One of them is blind and can only sing, the other is mute and uses sign language to 'sing' the song. "This is an idea I've had brewing in my head for a while… " she explains, "the need to express oneself under whatever circumstances… that speaks to me a lot. Plus, I've always loved sign language and wanted to use it as an artistic tool. Since I don't know sign language, I had to learn the parts with a tutor, I really enjoyed that. "
"The Child And The Bitch" will see daylight on April 17th.
Press Release
Páčil sa ti tento článok?