RAGE – videoclip for the first single from their upcoming album
26. May 2017
RAGE published videoclip for the first single from their upcoming album SEASONS OF THE BLACK. Its title is BLACKEND KARMA.
It will be release on 28. July.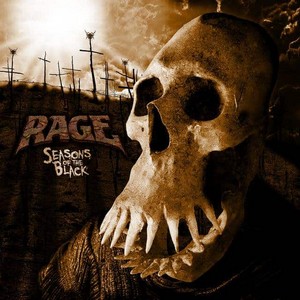 Tracklist:
Season of the Black
Serpents in Disguise
Blackened Karma
Time Will Tell
Septic Bite
Walk Among the Dead
All We Know Is Not
Gaia
Justify
Bloodshed in Paradise
Farewell
Adoration
Southcross Union
Assorted by Satan
Faster than Hell
Sword Made of Steel
Down to the Bone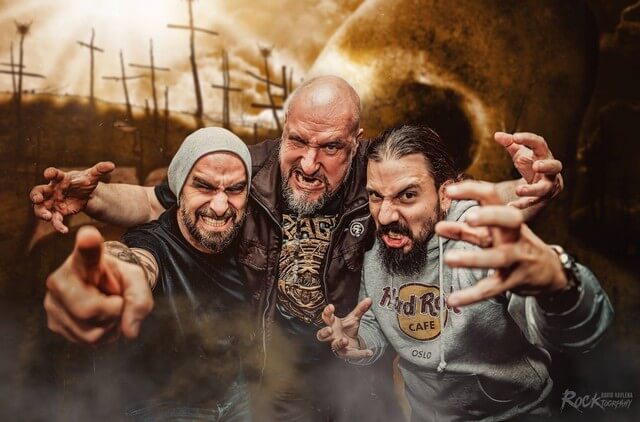 Links:
http://www.rage-official.com/
https://www.facebook.com/RageOfficialBand/?fref=ts
Source of Information: https://www.facebook.com/nuclearblasteurope/
End of Green – Release Title, Track Listing, Artwork & Release Date Of Upcoming Album!
24. May 2017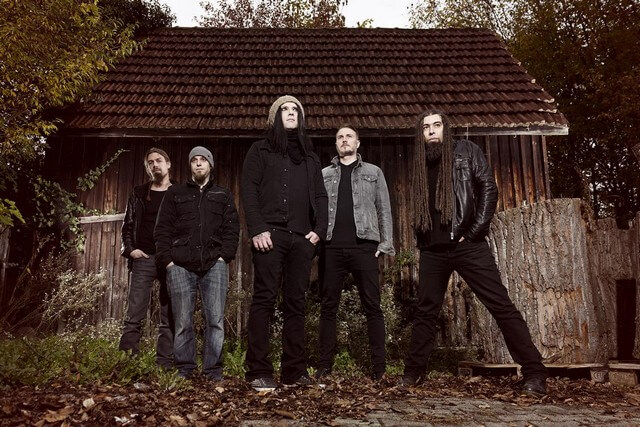 Dark. Loud. END OF GREEN. Germanys strongest Dark Rock-band have found their very own standpoint in the cosmos of music and have once again lacerated their lesions for their upcoming effort Void Estate. END OF GREEN come from a world of their own; no other band is able to visualize isolation in the midst of beauty with such ear-piercing power and after 25 years of agony they release opus number nine – out on August 18th 2017 via Napalm Records!
So what else should one expect from Void Estate?
Inside of a maze of Goth, Doom, Metal, doleful Alternative and deep-rooted pain, they are desperate to find hope. Michelle Darkness sings touching and intimate dirges about aging, loss and loneliness. Every note is clutched by wistfulness and somewhere in these lofty melodies glimmers a spark of optimism; A redeeming ray of hope sheltered in melodic hook lines.
Watch the first album teaser
https://www.youtube.com/watch?v=lZL-7kQy83c&feature=youtu.be
Get your first look at the stunning album artwork by Oliver Merkle and full track listing below:
Void Estate track listing: :
Send In The Clowns
Dark Side Of The Sun
The Door
Head Down
Crossroads
The Unseen
Dressed In Black Again
Mollodrome
Worn And Torn
City Of Broken Thoughts
Like A Stranger
Leave This Town (Bonus Track)
Void Estate available formats:
2CD Digipak (CD+DVD)
2LP Gatefold
Digital Album
The 2CD Digipak comes with a DVD and very special END OF GREEN acoustic show at PBHF Club in Berlin 2016! The DVD track listing reads as follows:
Demons
Hurter
Under The Sway
Let Sleeping Dogs Lie
Slaves
Goodnight Insomnia
Final Resistance
Pain Hates Me
Crossroads (Calvin Russel Cover)
Dying In Moments
Ghostdance
Weakness
Head Down
In Veins
Tragedy Insane
Sunday Mourning
Nice Day To Die
Lineup:
Michelle Darkness (spev, gitara)
Kirk Kerker (gitara)
Sad Sir (gitara)
Rainier Sicone Di Hampez (basa)
Lou Siffer (bicie)
Links:
http://www.endofgreen.de
http://www.facebook.com/endofgreenofficial
Source of Information: Napalm Records Promotion Team
THE PRIVATEER – cover artwork revealed
25. May 2017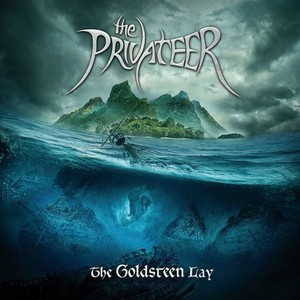 The German pirate metal horde THE PRIVATEER will release their upcoming third album
»The Goldsteen Lay« on July 28, 2017 via NoiseArt Records.
Today, the band presents the cover artwork of the new record. The artwork was brought to life by Felipe Machade Franco (BLIND GUARDIAN, RAGE, ICED EARTH, KAMBRIUM).
The band states:
"Finally the time has come and we are proud to present you our new cover artwork, which offers you the first insights into the album concept. The cover has been drawn by no one less than Felipe Machade Franco, who has already worked with bands such as Blind Guardian, Rage and Iced Earth! Soon we will have something more for you: On 16 June we will release the first song of our new album "The Goldsteen Lay". Get ready and mark the day red in your logbook!"
Recorded in the safe harbors of the Iguana Studios in March-Burchheim under the control of experienced captain Christoph Brandes who also kicked the gangway of mix & mastering, "The Goldsteen Lay" is an overwhelming adventure in terms of sound engineering as well.
THE PRIVATEER travel the seven seas since 2007 and they are looking back onto two successful albums and dozens of landing parties in their homeland as well as foreign and exotic countries. Their Heavy Folk Metal dispersed dust right from their first prey on, and they've found accomodation with the lubbers of NoiseArt Records just in time for their third album. NoiseArt can't get enough from "The Goldsteen Lay" and will on their part make sure that this adventure will be available worldwide. We have set sails already… will you join us on this epic and adventurous journey?
Stay tuned for more information!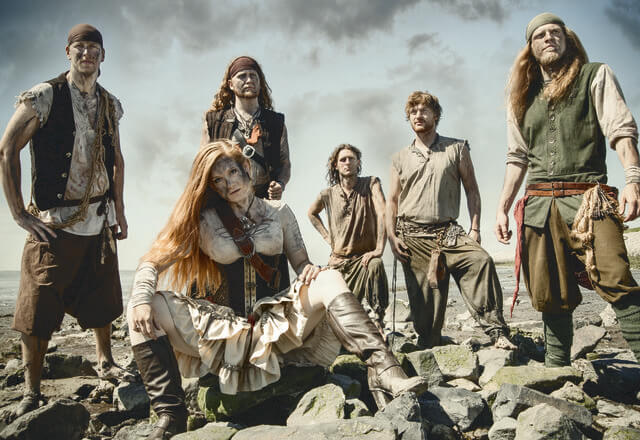 Links:
http://www.theprivateer.de
http://www.facebook.com/ThePrivateer
http://www.noiseart.eu
Source of Information: NoiseArt Records