Belphegor – details of upcoming album
6. June 2017
Belphegor from Austria anounced details of their upcoming album  – Totenritual (release date is: 15. September)
Tracklist:
Baphomet
 The Devil's Son
Swinefever – Regent Of Pigs
Apophis – Black Dragon
Totenkult – Exegesis Of Deterioration
Totenbeschwörer [Instrumental]
Spell Of Reflection
Embracing A Star
Totenritual
Totenritual was recorded at Stage One Studios, Germany and Studio Mischmaschine Austria and it will be mixed by Jason Suecof and mastering done by Mark Lewis at Audiohammer Studios, Florida.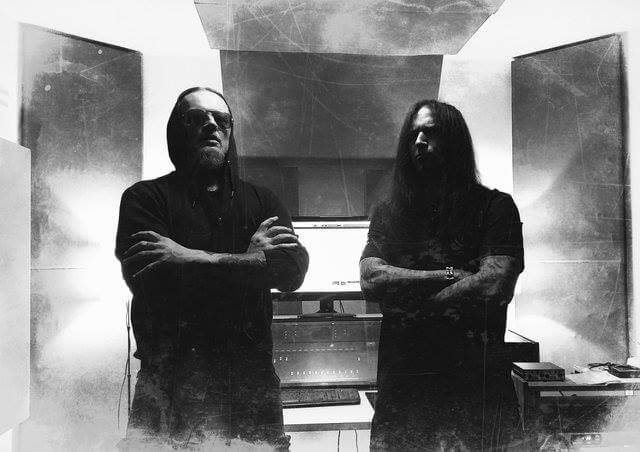 Links:
http://www.belphegor.at/
https://www.facebook.com/belphegor/?fref=ts
Source of Information: https://www.facebook.com/nuclearblasteurope/
Evil Invanders – Announce First Details Of Upcoming Album!
6. June 2017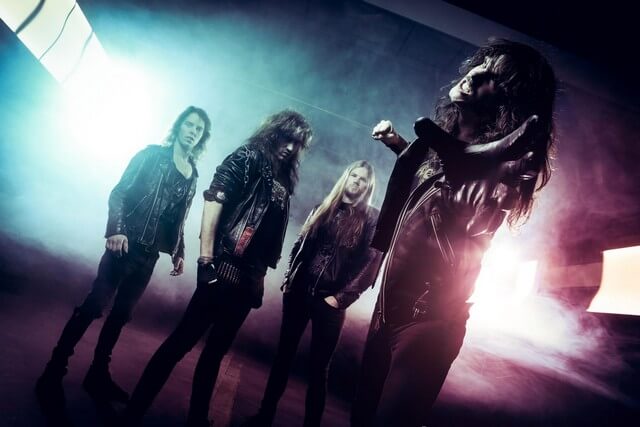 Let down your hair and rip off your shirt!
EVIL INVADERS are back! After touring extensively all over Europe in support of their highly acclaimed debut album Pulses Of Pleasure (2015) and their intense follow-up EP In For The Kill (2016), these Belgians have managed to capture the ultimate collection of fucked up adrenaline and compressed violence onto one record! Their second monstrosity of an album is called Feed Me Violence and today release date, track listing & album artwork has been unveiled!
Joe & Max state:
"We went through hell for this record but I think we really nailed it on this one. We spat out all our frustrations into this album which will be quite noticeable when you listen to it. This is quite angry shit and out of control. "Feed Me Violence" will be a whole new chapter for EVIL INVADERS as it unveils new and quite unexpected sides of our music. Going from fast brain-bashing riffs to slow and clean, almost theatrical compositions. This album will take you on a dark trip through pain, vengeance and insanity!"
Wasted and wild, lightning-swift and erratic! Prepare yourself for massive divebombs and a grim beating snare drum! Feed Me Violence will be released worldwide on September 29th via Napalm Records! This release will pump up your blood veins and guide you through a relentless and twisted journey which every extreme Metal music fan should and will relate to. A must have for fans of Death, Slayer, Kreator and Judas Priest's Painkiller! Check out album artwork and track listing below!
Tracklist:
Mental Penitentiary
As Life Slowly Fades
Suspended Reanimation
Broken Dreams In Isolation
Feed Me Violence
Oblivion
Shades Of Solitude
Anger Within
Among The Depths Of Sanity
Feed Me Violence will be available as regular Jewel Case edition as well as 1LP Gatefold Edition. An unstoppable roller coaster ride of tempo switches and twists from start to finish! Pre-Orders will be available shortly!
Meet this power package live on tour as support of mighty SEPULTURA as well as on various summer festivals all over Europe! Find all dates listed here:
Lineup:
Joe – Vocals / Guitars
Max – Lead guitars
Senne – Drums
Joeri – Bass guitar
Links:
www.facebook.com/evilinvaders
www.evilinvaders.be
Source of Information: Napalm Records Promotion Team
Marty Friedman's HAWAII, VIXEN and DEUCE Albums To Be Reissued
4. June 2017
No Remorse Records announced reissues of three albums, which except being considered Heavy Metal classics, feature the iconic ex-MEGADETH and CACOPHONY guitarist, Marty Friedman. These will be the VIXEN "Made In Hawaii" EP (originally released in 1983), HAWAII's legendary "Loud, Wild And Heavy" EP (from 1984), and the same titled collection of DEUCE recordings. All three titles were recently remastered and partially restored by Bart Gabriel (CIRITH UNGOL, SORTILEGE, CRYSTAL VIPER). The VIXEN and HAWAII releases were both packed with bonus tracks, and extended to the size of full length albums. Each of the releases will be available as a limited edition CD, and VIXEN's "Made In Hawaii" will be available as a CD, vinyl LP and ultra limited box set. Release dates of all three albums will be announced shortly.
Marty Friedman joined MEGADETH in 1990, and recorded with them five studio albums, including the ultimate Thrash Metal classics, "Rust In Peace" and "Countdown To Extinction". Between 1988 and 2014 Friedman released eleven studio albums – 12th one, entitled "Wall Of Sound", will be released in August.
More information: www.noremorse.gr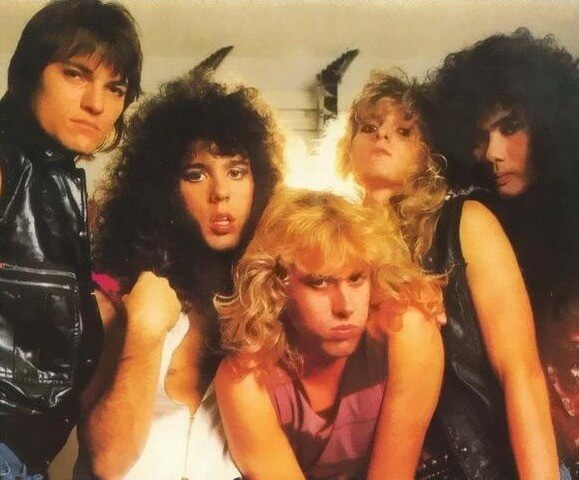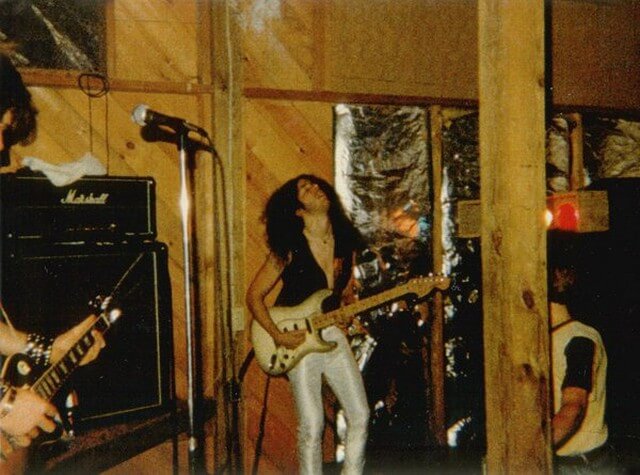 Source of Information: Bart Gabriel