Venom Inc. – pripravovaný debutový album + videoklip
9.6.2017
Odpadlíci z legendárneho Venomu pôsobiaci pod názvom Venom Inc. – Jeff "Mantas" Dunn – spev/basa, Tony "Demolition Man" Dolan – gitara a Anthony "Abaddon" Bray – bicie – ohlásili debutový albumu. Volať sa bude Avé a vyjde 11. augusta.
Tracklist:
Ave Satanas
Forged In Hell
Metal We Bleed
Dein Fleisch
Blood Stained
Time To Die
The Evil Dead
Preacher Man
War
I Kneel To No God
Black N Roll
Klip k skladbe Dein Fleisch: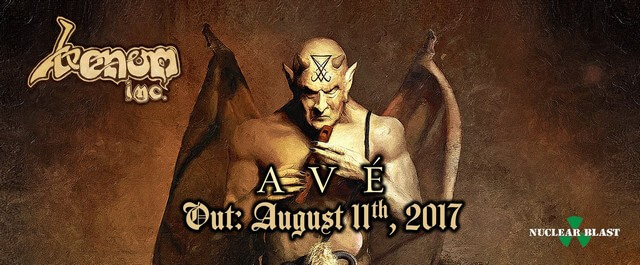 Linky:
http://www.venom-inc.com/
https://www.facebook.com/VenomIncOfficial/
Zdroj: https://www.facebook.com/nuclearblasteurope/
Alice Cooper – skladba z chystaného albumu
9.6.2017
Vydavateľstvo earMusic zverejnilo na svojom youtube kanáli skladbu Paranoiac Personality, ktorá sa objaví na chystanom albume legendárneho Alica Coopera – Paranormal. Ten vyjde 28. júla.
www.youtube.com/watch?v=nF_w79N418Y&feature=youtu.be

Linky:
http://www.alicecooper.com/
https://www.facebook.com/AliceCooper/?fref=ts
Zdroj: https://www.youtube.com/channel/UCzKNn1SxrLobzWemQ9HItNA
JACK STARR'S BURNING STARR – nový album toto leto
8.6.2017
Stand Your Ground, dlhoočakávaný album legendy US power metalu JACK STARR'S BURNING STARR, vyjde 25. augusta pod vydavateľstvom High Roller Records. Jeho dĺžka bude takmer 80 minút, produkoval ho Bart Gabriel (s ktorým kapela už pracovala na predchádzajúcom albume Land Of The Dead), na nahrávanie a mixáž dohliadal Kevin Burnes (DOKKEN, RAVEN) a mastering mal na starosti Patrick W. Engel v štúdiu Temple Of Disharmony.
JACK STARR'S BURNING STARR vznikli v roku 1985 potom čo kapelu VIRGIN STEELE opustil zakladajúci gitarista – Jack Starr. Po vydaní 4 albumov, ktoré sa stali klasikou v 80-tych rokoch – Rock The American Way (1985), No Turning Back! (1986), Blaze Of Glory (1987) a rovnomenný (nazývaný oranžový z roku 1989) sa kapela vrátila s novou zostavou Jack Starr – gitara, Ned Meloni – basa (ex JOE LYNN TURNER band, ex DEVIL CHILDE and PHANTOM LORD), Kenny Rhino Earl – bicie (ex MANOWAR, ROSS THE BOSS band) a Todd Michael Hall – spev (RIOT V) a vydala comeback album – Defiance (2009). Dva roky neskôr vydali kritikmi veľmi ocenený počin Land Of The Dead...
Bližšie info: www.facebook.com/jackstarrsburningstarr
High Roller Records web: www.hrrecords.de
Zdroj: Bart Gabriel
Zarthas – zmluva s Wormholedeath
7.6.2017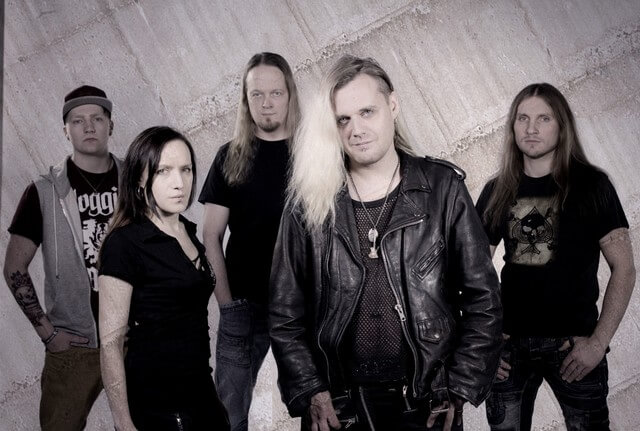 Fínska rock/metalová kapela Zarthas podpísala zmluvu s vydavateľstvom WormHoleDeath na vydanie tretieho albumu Reflections.
Lyric video k skladbe Outside, ktorá sa na ňom objaví:
www.youtube.com/watch?v=plGyhqRjKx0&feature=youtu.be
Dátumy vydania:
DIGITÁLNE : 21. júl 2017 (Wormholedeath/The Orchard)
CD : 22. september 2017 (Aural Music Group)
Linky:
https://www.zarthas.com
https://www.youtube.com/zarthasmusic
https://www.facebook.com/Zarthas
https://www.twitter.com/zarthasofficial
https://www.instagram.com/zarthasofficial
Zdroj: Wormholedeath Press