Almanac – detaily chystaného albumu
27.7.2017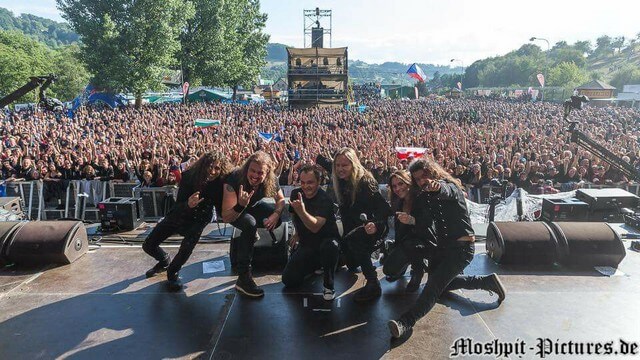 Almanac, nová kapela Victora Smolského (ex RAGE) s troma spevákmi Jeannette Marchewky (LINGUA MORTIS ORCHESTRA), Andy B. Franck (BRAINSTORM) a David Readman (PINK CREAM 69),predstavuje nový rozmer symfonického power metalu.
V marci minulého roku vydali debut TSAR, ktorý obdŕžal skvelé ohlasy. Po ňom nasledovalo turné s ORDEN OGAN a neskôr aj vlastné turné.
V posledných týždňoch dokončili nahrávanie druhého albumu Kingslayer. Nahrávali ho v Hey Day Studios v nemeckom Wuppertale. Podľa vyjadrenia Viktora Smolského Kingslayer je logickým pokračovaním ,,Cára" a je kompaktnejší, rýchlejší a viac heavy.
Kingslayer bude vydaný 3. novembra. Cover vytvoril maďarský umelec Gyula Havancsák (ACCEPT, DESTRUCTION a.o.).
Linky:
http://www.almanac.band/
https://www.facebook.com/AlmanacVS.band/?fref=ts
Zdroj: https://www.facebook.com/nuclearblasteurope/?fref=ts, titulná foto: https://www.moshpit-pictures.de/
Europe – detaily chystaného albumu
26.7.2017

Švédska rock-metalová legenda Europe zverejnila detaily chystaného albumu. Jeho názov bude Walk The Earth a dátum vydania je stanovený na 20. októbra. O vydanie sa postará ich vlastne vydavateľstvo Hell and Back. Cover obsahuje dielo slávneho umelca Mika Sportesa.
Tracklist:
Walk The Earth
2. The Siege
Kingdom United
Pictures
Election Day
Wolves
GTO
Haze
Whenever You're Ready
Turn To Dust
Album bol nahrávaný v štúdiách Abbey Road v Londýne pod dohľadom známeho producenta a zároveň držiteľa Grammy Davea Cobba Rival Sons, Shooter Jennings, Jason Isbell, Chris Stapleton), ktorý taktiež produkoval aj War Of Kings.
Linky:
http://europetheband.com/
https://www.facebook.com/europetheband/?fref=ts
Zdroj: https://www.facebook.com/europetheband/
Airbound detaily chystaného albumu + videosingel
25.7.2017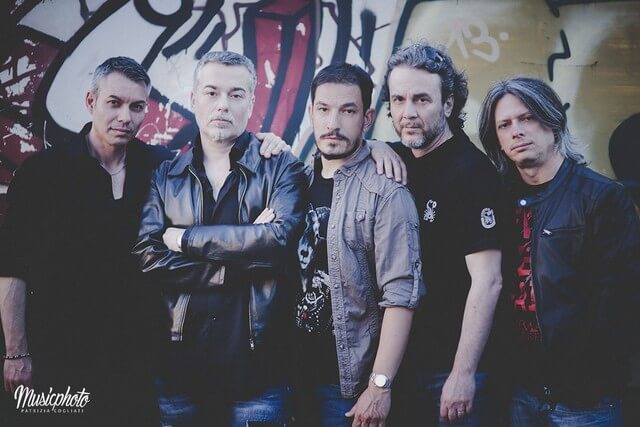 Art Of Melody Music & Burning Minds Music Group oznamujú vydanie rovnomenného debutu talianskych melodických rockerov Airbound. Dátum je stanovený na 15. septembra. Ich muzika poteší milovníkov kapiel ako Survivor, Journey.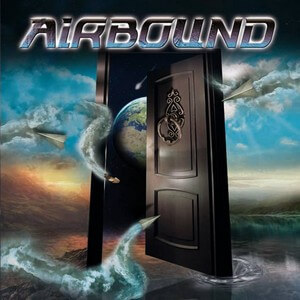 Pre bližšiu predstavu si pozrite tento videosingel:
Linky:
www.burningmindsgroup.com/atomic-stuff
www.facebook.com/airboundofficial
www.burningmindsgroup.com
Zdroj: Atomic Stuff Promotion