KAMELOT RELEASES BRAND NEW VIDEO FOR 'UNDER GREY SKIES'- FEATURING CHARLOTTE WESSELS OF DELAIN!
22. December 2017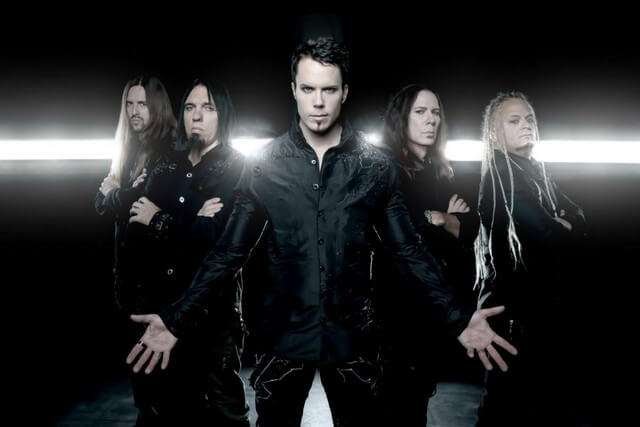 With their latest opus Haven, released in 2015 on Napalm Records, symphonic metal masters KAMELOT set new heights with their epic and highly emotional trademark sound: This album became the soundtrack for an unforgettable and monumental silver screen experience delivering dark melancholy, aggressive metal and soul-soothing melodies! Produced by Sascha Paeth, illustrious guests such as Alissa White-Gluz (Arch Enemy), Troy Donockley (Nightwish) and Charlotte Wessels (Delain) gave Haven some extra magic!
As the perfect Christmas gift, KAMELOT have now unveiled a brand new video for the track 'Under Grey Skies', featuring DELAIN's Charlotte Wessels!
KAMELOT vocalist Tommy Karevik states: "One of my favourite songs from Haven. About the importance of never giving up on yourself or the people around and that you can always make a difference in someone else's life. Sometimes by just believing in them or simply listening to what they have to say. It was very nice singing with Charlotte and her voice fits the song perfectly."

"I absolutely adore songs like Under Grey Skies that inspire hope and optimism in the darkest of times. I was proud to be part of the track and even more thrilled that there's a video for the song to share now as well. Add to that the fact that Kamelot and Delain will share the stage again in the US this spring and I'd say there's plenty of things to get excited about!" adds Charlotte Wessels (Delain).
"We wanted to release this video as a last "Haven" Christmas gift to the fans. This album has reached so many new heights for us, thanks to the fans and some long and intense touring. The next album is almost ready to be unleashed in 2018, get ready for a monster!!" says Thomas Youngblood Kamelot Guitarist. He continues: "We approach the end of the 2017 and the ending of the epic Haven Tour. What an amazing time we have had with Haven, taking the band to new countries, cities and highest chart placements in the band's history. Debuting at #1 on Billboard's Hard Rock Charts was a stunning reminder that we have the best fans in the world!!
But, wait! We will not leave for the Christmas break without dropping a nice & beautiful Christmas present here for all of you beautiful people! Here is our video for "Under Grey Skies" featuring Charlotte Wessels from Delain. Also appearing on this track is Troy Donockley from Nightwish. Enjoy and see you all on tour in 2018!!!
Spring 2018 will bring a new epic album from KAMELOT, get ready! But now it's time to highlight your Christmas with their brand new video, get your eyes & ears on it right HERE!
Links:
https://www.facebook.com/kamelotofficial
https://twitter.com/kamelotofficial
https://www.instagram.com/kamelotofficial
https://www.pinterest.fr/kamelotofficial
http://kamelotofficial.tumblr.com
https://plus.google.com/+KAMELOT
https://www.youtube.com/user/kamelotofficial
Source of Information: Napalm Records Promotion Team
VISIONS OF ATLANTIS UNVEIL ALBUM PREVIEW! The Deep & The Dark Coming February 16th 2018 On Napalm Records!
20. December 2017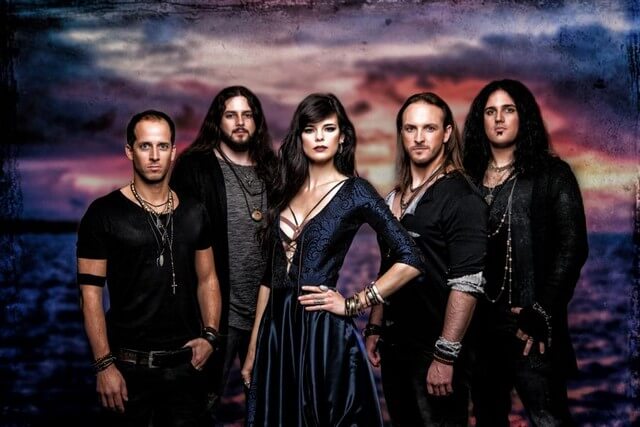 Photo: Moritz Maibaum Photography
Symphonic metal masters VISIONS OF ATLANTIS once more set sail to oceanic myths and the eternal dream of the sunken continent: Titled 'The Deep & The Dark' and set for a release on February 16th 2018 on Napalm Records, with their upcoming seventh studio album VISIONS OF ATLANTIS showcase all musical facettes of the genre with a breathtaking classic Symphonic Metal album! Even label mate Thomas Youngblood of KAMELOT describes this new record as "a game changer for the band. Very impressive!"
As an exciting Christmas gift and to shorten your wait for the band's hotly anticipated new album, VISIONS OF ATLANTIS now offer a first appetizer and just unveiled a sneak preview of 'The Deep & The Dark'! Dive into the myth sound of the ocean and upcoming symphonic masterpiece by VISIONS OF ATLANTIS and check out this album preview right here:
Says the band: "This is the album we have always dreamed of making. It is everything fans of this genre love and Visions Of Atlantis was founded for. This is the heart & soul of this band and Symphonic Metal. We are proud and excited that after over 4 years we put out the best 10 tracks the band has to offer. This is Visions Of Atlantis – this is Symphonic Metal!"

Coming as exclusive Deluxe Box Set, CD Digipak and Digital Download editions, 'The Deep & The Dark' is now available to pre-order HERE!
Links:
https://www.facebook.com/visionsofatlantisofficial
https://www.napalmrecords.com
https://www.facebook.com/napalmrecords
Source of Information: Napalm Records Promotion Team
MICHAEL KRATZ: NEW ALBUM 'LIVE YOUR LIFE' FEAT. STEVE LUKATHER AND MORE INTERNATIONAL AOR / WESTCOAST MUSIC STARS
19. December 2017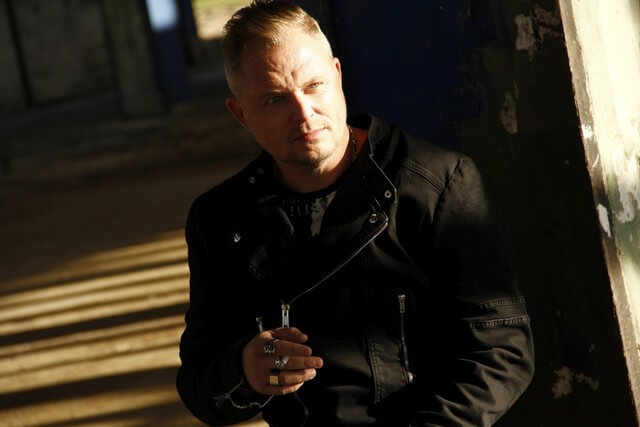 Art Of Melody Music & Burning Minds Music Group are excited to announce the release date for "Live Yor Life", new studio album by danish AOR / Westcocoast artist Michael Kratz, scheduled for release on March 3, 2018 via Art Of Melody Music / Burning Minds Music Group in Europe, and April 2018 via AnderStein Music in Japan. Michael has had a long and rewarding career in the music business, especially in his home country. Having achieved multiple gold releases as the drummer of mainstream pop act, Kandis, his fanbase grew, thanks to his remarkable skills as a musician, which enables him to play any style of rock music. After an entire year of hard-work, Michael is ready to show to music fans the amazing result of "Live Your Life", a real masterpiece of classic AOR / Westcoast music, crafted with a top quality sound and an enviable attitude. Michael worked in the album with some legendary musicians like Steve Lukather (Toto), Michael Landau, Dom Brown (Duran Duran), David Garfield, Christian Warburg (Paul Young) & Alessandro Del Vecchio (Revolution Saints, Hardline).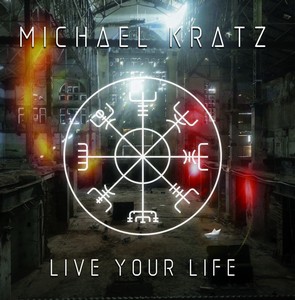 Links:

http://www.facebook.com/michaelkratz.net
https://www.burningmindsgroup.com/art-of-melody-music
http://www.facebook.com/artofmelodymusic
Source of Information: Atomic Stuff Promotion
Czech band Butterfly Kiss recorded new album
14. December 2017
Crossover band Butterfly Kiss from Havířov (Czech Republic) recorded new album Inside A Good Atmosfear. In these days they are finding label for it.
Something from upcoming album: sampler, single, videoclip for song Slunéčko.
Who have an interest to release their album, can contact this band on their mail.
LINKS AND CONTACTS:
E-MAIL – butterflykiss.cz@gmail.com
BUTTERFLY KISS – https://www.facebook.com/butterflykiss.cz/
www.butterflykiss.eu, insta@butterflykiss.cz a bandzone.cz/butterflykiss
Source of Information: Václav Votruba