Keďže minuloročné vystúpenie malackých melodických blackošov Down to Hell v humenskej Nostalgii sa tešilo pomerne veľkému záujmu, tak 24. marca opäť navštívili ďaleký východ. Support im tentokrát robila miestna banda – death metalisti Famma zo Strážskeho.
Treba uviesť, že nielen zloženie kapiel bolo iné. Začiatkom roka sa vedenie klubu rozhodlo premiestniť a hlavne rozšíriť pódium. Síce trochu ubudlo miesta pod ním, ale každopádne to bol dobrý nápad. Vystupujúci to aspoň môžu viac rozbaliť.
Stražania Famma posilnení o vokalistu Tomáša Hudzinu zvaného Hudzi to odštartovali skladbou Alien-Human Hybrid z ich minuloročného počinu – Epčka Invasion of Hate. Pod pódiom sa im rozbehla slušná zábava, ako sa na takúto muziku patrí. Hralo sa hlavne zo spomínanej platne, no zaznelo aj pár noviniek a cover od českej legendy Krabathor – Imperator.
Po dlhšej príprave nastúpili na pódium Down to Hell. Ich koncert bol svojím spôsobom výnimočný –  jednak to bolo posledné vystúpenie pre basáka Mira a taktiež na dlhšiu dobu posledná live akcia kapely ako takej. V dohľadnej dobe nemajú v pláne žiadne vystúpenia (kto neprišiel, má čo ľutovať 😛 ). Dúfam, že čím skôr stabilizujú lineup a vrátia sa na pódia.
Veď táto formácia na pódia patrí. Hral sa podobný set ako minule – čiže väčšina songov z albumu V zajatí temnoty + novinka Na konci s dychom. Rovnako ako minule, aj tentokrát si dáma a páni z DTH vystúpenie nesmierne užívali a rovnako tak aj publikum.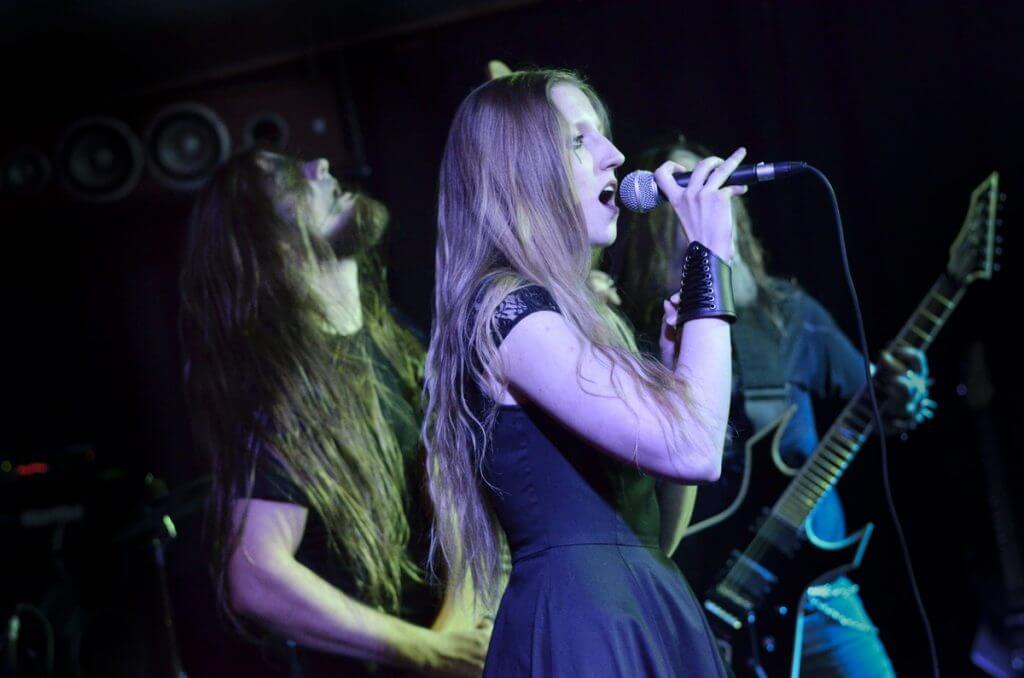 Nechýbali samozrejme ani Kaniho tvárové gestá v kombinácii s black metalovým makeupom. Ako tomu už býva po poslednej hitovke – Drak publikum kapelu nepustilo odísť a vykričalo si prídavok – Bosorské sólo. Škoda že iba ten jeden.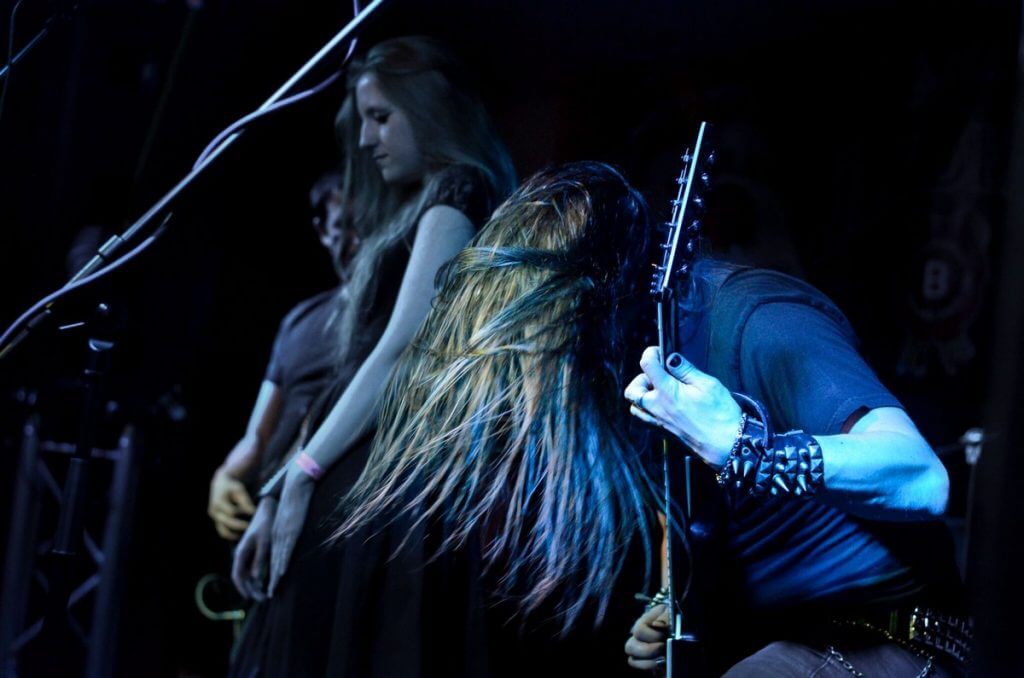 Záverom by som sa chcel poďakovať všetkým, ktorí pomohli zrealizovať tento koncert – hlavne usporiadateľovi Dominikovi. Všetci rockeri a metalisti z Humenného a okolia nezabudnite sledovať stránku klubu aby vám nič neuniklo (Catastrofy, Živá voda s Paľom Horváthom a podobne…)
Za foto ďakujem autorovi Ľubomírovi Volnárovi 🙂