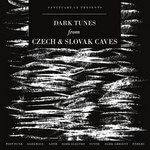 Sám seba by som označil za fanúšika gothic scény, veď napokon Paradise Lost a Type O Negative  sa radia medzi moje srdcovky. A tak, keď som sa dozvedel o kompilácii v réžii Sanctuary, ktorá spája dokopy kapely pohybujúce sa v temných tieňoch tohto žánra, povedal som si, že do tohto jednoducho musím ísť.
Vzhľadom na fakt, že na albume sa nachádza 25 piesní od 25 rôznych hudobných telies, vziať všetko rad za radom by zožralo veľa času, tak sa dopredu ospravedlňujem tým, ktorých nespomeniem. Zároveň však musím dodať, že napísať samostatný odstavec by sa dalo o každej piesni, pretože už dosť dlho som sa nestretol s tak vyváženým albumom bez jediného slabého miesta.
Ale pekne po poriadku. Zrejme každému je jasné, že moje obľúbené gothic kapely (spomenuté vyššie) patria k rocku a metalu. Dark Tunes from Czech & Slovak Caves sa však neobmedzuje len na tieto štýly, nakoľko nám ponúka veľmi široký záber, prakticky skrz všetko, čo nám gothic (a odvodené, podobné atď. žánre a subžánre) scéna ponúka. Hľadáte ako ja niečo rockovejšie a tvrdšie? Tak je tu pre vás nachystaný Gloom s ich Lillyann alebo Bratrstvo Luny feat. Petr Štepán s famóznym songom Třinácty úplněk.
Máte radšej experimentálnejšiu hudbu? Tak potom by som vám určite odporučil riadnu nálož a  pre mňa najlepšiu skladbu na celej kombinácii Doomed Generation od Plague Called Humanity. Temný a tajomný mix elektroniky a rocku? Objednajte si Phosgene Girls a ich Bad Time Shema. Alebo ste skôr dostali chuť na temný ambient? Aj pre vás sa tu niečo nájde, napr. Phragments – All Towers Must Fall.
Túžite skôr po elektronickej hudbe? Vzhľadom na to, že elektronika je na tomto CD asi najviac dominantná, tak výber bude určite veľký. Sám za seba by som potom vypichol Čas od mulpHia, Vengeance v podaní Isiolia a taktiež My Log Saw Something od Dren. Za zmienku ešte určite stojí aj prevažne v industriálnom duchu nahratá Depress, v podaní kapely nazvanej Fara. Plus mnoho ďalších skvelých kúskov v bohatom žánrovom balení.
Takže, čo sa tohto smeru týka, tak kompilácia má obrovský potenciál zaujať všetkých fanúšikov hudby tohto razenia (gothic, doom, ambient, punk, industrial, dark wave, electro, hardcore…). Apropo, to je určite ďalšie obrovské pozitívum, skvelá atmosféra, ktorá sa drží od prvej piesne až po tú poslednú. A presne tak to má byť.
Keď som spomínal vyváženosť celej kompilácie, tak treba spomenúť aj ďalšie veci potvrdzujúce moje tvrdenie – môžeme počuť inštrumentálne kúsky, samozrejme, aj tie so spevom. Keď sme už pri speve, tak možno počuť angličtinu, ale aj oba naše materinské jazyky. Taktiež, (v drvivej väčšine) máme dočinenia s melodickým vokálom, ale dôjde aj na niečo extrémnejšie.
Aj keď som niektoré piesne bližšie nespomenul, neznamená to, že by neboli kvalitné. Už len takáto myšlienka by mala byť trestný čin. Ako som napísal vyššie, tak Dark Tunes from Czech & Slovak Caves je nesmierne vyrovnaný album, kde je prakticky každý jeden kúsok na vysokej úrovni a každá jedna kapela, interpret…. stojí za bližšie preskúmanie (v niektorých prípadoch už začaté).
Čiže sa opäť musím ospravedlniť tým, ktorých som nespomenul. V každom prípade Sanctuary patrí veľká vďaka a veľký obdiv za to, že priniesli niečo, tak kvalitné (resp. dali dokopy), a zároveň umožnili free download. Kiežby sme mali u nás viac takýchto nezištných ľudí a projektov. Takže, čo sa albumu týka, nemám žiadne výhrady a pevne dúfam, že sa dočká svojho nasledovníka.
Tracklist:
   DarkRoomDuke – INSTAble*
  Výsměch? – We can´t Escape*
  Das Funus – Six Feet Under
  Fara – Depress**
  Phosgene Girls – Bad Time Shema*
 The Last Days of Jesus – 1-2-3 War
  Bratrstvo Luny feat. Petr Štěpán (XIII. století) – Třináctý úplněk
Tongue – Fading*
  Gloom – Lillyan
  Noví Lidé – Izolace
  580 Miles – Minefield
  Vokoj feat. Espe – Kosmoza*
  Lahká Muza – Naplnenie
  Isiolia – Vengeance
 mulpHia – Čas*
   Projekt203 – Sirény
  Dren – My Log Saw Something*
  Plague Called Humanity – Doomed Generation
   The Opposer Divine – Requiem for the AI*
  Tábor radosti – Světlonoš
  BloodPact – Savage Place*
  Whorewolf – Biological Unit*
  Terminal State – Home*
    Phragments – All Towers Must Fall
Vespertine Soul – Days of the Silence** previously unreleased track
** live track
Youtube ukážka:

Link na vypočutie: https://sanctuarycz.bandcamp.com/releases
Hodnotenie: 6/6