Skálmöld – chystaný album
8.8.2018
Foto: Gupbi Hannesson
Islandskí viking metalisti Skálmöld čoskoro vydajú už piaty album Sorgir. Bude to koncepčný album rozdelený na dve kapitoly. Prvé štyri songy budú krátke príbehy o tragédiách a smrti. Kapitola bude mať názov Sagnir (príbehy). Druhá kapitola nazvaná Svipir (duchovia) stupňuje zápletku ich vysvetlením z inej perspektívy. Dátum vydania je stanovený na 12. októbra.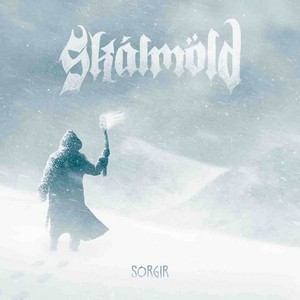 Tracklist:
Ljósið
Sverðið
Brúnin
Barnið
Skotta
Gangári
Móri
Mara
Dostupný bude vo formátoch:
1 CD Digipak + Bonus Track
2 LP Gatefold v rôznych farbách
Link na predobjednanie: https://shop.napalmrecords.com/skalmold
Linky:
https://skalmold.is/
https://www.facebook.com/skalmold/
Zdroj: Napalm Records Promotion Team
Van Canto – oficiálny videoklip k tretiemu singlu
6.8.2018
Rakataka metalisti Van Canto zverejnili videoklip k tretiemu singlu z albumu Trust in Rust – Neverland. Spomínaný album vyjde 10. augusta.
Linky:
https://vancanto.de/de/
https://www.facebook.com/vancantoband/
Zdroj: Napalm Records Promotion Team
Virgin Steele – znovuvydanie prvých dvoch albumov
8.8.2018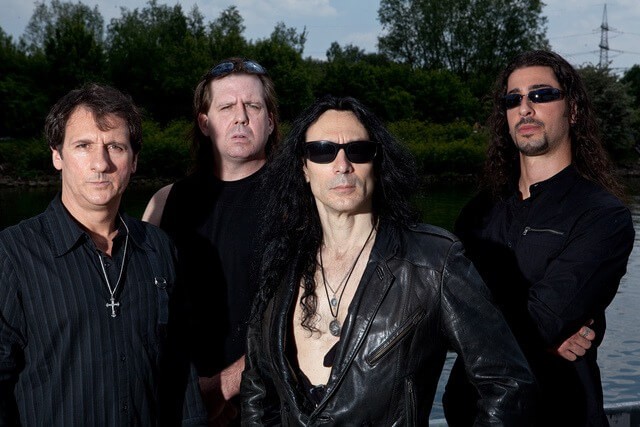 Prvé dva albumy americkej heavy metalovej legendy Virgin Steele budú túto jeseň znovuvydané vydavateľstvom No Remorse Records. Rovnomenný album (1982) a Gurdians Of The Flame (1983) vyjdú ako CD (24 stranový booklet a 8 bonusových skladieb), deluxe vinyl (limitovaná edícia 100 kópii v čiernej a červenej farbe) a deluxe box edícia v limitovanom počte 200 kópii… To bude zahŕňať CD, LP v exkluzívnej červenej/čiernej farbe a tričko s potítkom.
Ukážky:
https://soundcloud.com/noremorserecords/virgin-steele-children-of-the-storm-official-stream
https://soundcloud.com/noremorserecords/virgin-steele-dont-say-goodbye-tonight-official-stream
Linky:
http://www.virgin-steele.com/
https://www.facebook.com/VIRGINSTEELEOFFICIAL/
Zdroj: Bart Gabriel, Foto: www.metal-archives.com
ROSA NOCTURNA vypustila nový klip k písni ALEGORIE SMRTI
7.7.2018
Brněnská symphonic metalová kapela ROSA NOCTURNA vypustila do světa nový klip k písničce ALEGORIE SMRTI. Jedná se o pátý track z posledního, stále ještě čerstvého, alba ZA HRADBAMI ČASU.
Klip, stejně jako písnička, alegoricky vypráví o nevyhnutelném konci každého lidského života. A že Smrtka jednou potká opravdu každého, a že si čas ani místo nikdo nevybere, klip ztvárňuje dostatečně přesvědčivě.
K celkové atmosféře přispívají i přesvědčivé kostýmy a atmosféra prostředí, kde se klip odehrává. Mimo to jsou v klipu i záběry Smrtky procházející se mezi lidmi na různých místech Prahy, jako je například Karlův most.
Aktuálně Rosa Nocturna dokončuje klip k písničce Krkavci a pomalu začíná tvořit materiál na další CD.
K tomu, aby mohla začít vystupovat i na koncertech a festivalech však do svých řad stále hledá BUBENÍKA. Více info lze najít na jejich oficiálních stránkách
Tlačová správa