DAWN OF DISEASE – Sign new contract with Napalm Records!
16. October 2018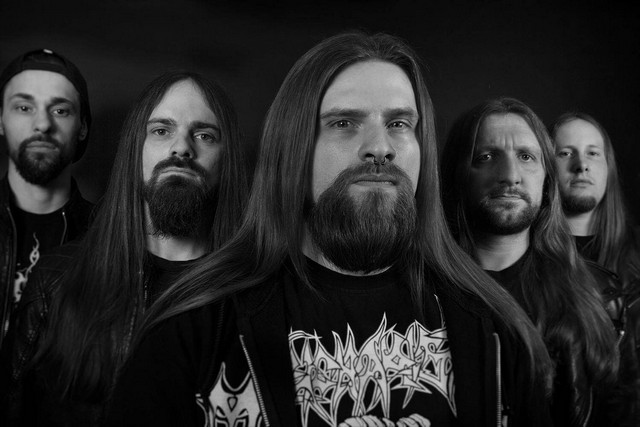 Since 2016 the German Death Metal Institution DAWN OF DISEASE has been a part of the Napalm Records family, releasing two very strong albums in this relatively short period: "Worship The Grave" and "Ascension Gate" (which reached # 46 in the official German charts. Through numerous shows supporting the likes AMON AMARTH, BEHEMOTH, ARCH ENEMY, POWERWOLF, SODOM and AT THE GATES as well as appearances at festivals including Wacken Open Air, Rock Hard Festival, Party.San Open Air, Metal Hammer Paradise, Rockharz Festival, Metal On The Hill and Summer Breeze Open Air, Dawn of Disease has gained attention far beyond the borders of their home country.
Now the band has signed a new contract, which will strengthen the existing partnership and guarantee further great releases.
The Band comments as follows:
"We are very happy to have Napalm Records as a strong and reliable partner at our side in the coming years, supporting us in every way possible. Since the release of 'Worsphip The Grave', which in 2016 was a new and important step in the history of DAWN OF DISEASE after a four-year release break, we have grown more and more together with Napalm Records. With the signing of a new contract we can already look forward to a future that will give all of you Death Metal maniacs out there more wrecking balls with a melodic taste!" 
Napalm Records adds:
"Dawn Of Disease is the Death Metal flagship! We are very glad to have re-signed the contract! Be sure there's a lot to come in the near future!" 
Links:
http://www.facebook.com/DawnOfDisease
http://www.dawnofdisease.com
http://www.napalmrecords.com
http://www.facebook.com/napalmrecords
Source of Information: Napalm Records Promotion Team
Avantasia – upcoming album
12. October 2018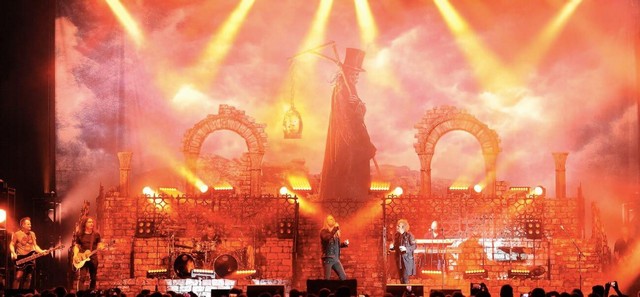 Title of the new album by Avantasia will be Moonglow and date of release is 1. February 2019. Comprising 11 tracks and features several guest vocalists. Tobias worked not only with well-known faces such as Ronnie Atkins, Jørn Lande, Eric Martin, Geoff Tate, Michael Kiske or Bob Catley but also with new singers like Candice Night, Hansi Kürsch as well as Mille Petrozza who help to vitalize the new Avantasia  record. Its cover artwork was created by Alexander Jansson.
"It's alive! After more than two years of hard work – and what felt like 71 overnight shifts back to back recently – we're ready to unleash »Moonglow« upon the universe. I believe it's the most adorned and detailed album we've ever produced. Not over ambitious, but there is a lot of love for detail in there. AVANTASIA is the ultimate playground for a musician's wildest fantasies to come true: Celtic elements, world music elements, big choirs, atmopsheric stuff, amazing guest vocal performances and of course all that wrapped up in what I consider to be the typical AVANTASIA sound. Someone in the music business just told me that the embellished nature of the sound makes it hard to market it, it doesn't fit in the contemporary musical landscape and "if you take a look around, no one really sounds like that." – EXACTLY! THANK YOU! I can't wait to release »Moonglow«, take my friends of the AVANTASIA family and hit the road for the big »Moonglow World Tour«." – Tobias said.
Tracklist:
Ghost In The Moon
Book Of Shallows
Moonglow
The Raven Child
Starlight
Invincible
Alchemy
The Piper At The Gates Of Dawn
Lavender
Requiem For A Dream
Maniac
Bonus Track
Heart
Links:
https://www.facebook.com/avantasia/
Source of Information: https://www.facebook.com/nuclearblasteurope/
Metal Church – videoclip for new single
12. October 2018
Power/thrash metal legends Metal Church released new album Damned If You Do on 7. December. Here is videoclip for single from it:
Links:
http://www.metalchurchofficial.com/
https://www.facebook.com/OfficialMetalChurch/?fref=ts
Source of Information: https://www.facebook.com/nuclearblasteurope/