SIRENIA – Release Official Music Video for "Into The Night"!
New Album Arcane Astral Aeons out October 26!
19. October 2018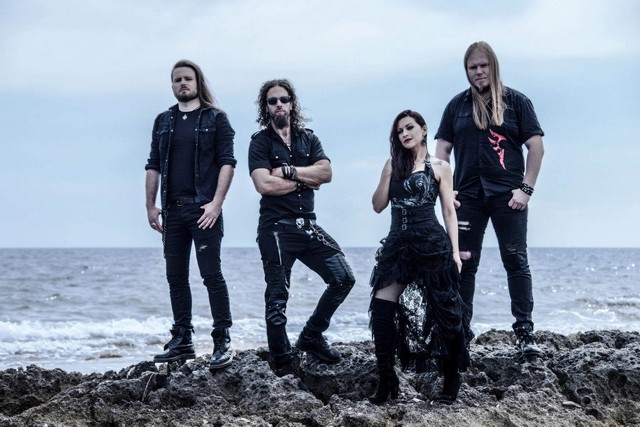 Photo: Béranger Bazin
The Nordic Epic Metal masters SIRENIA recently released the second single "Into The Night" from the new album Arcane Astral Aeons, which will be out on October 26 via Napalm Records. Now they follow up with the gloomy and dark official music video for the new single.
Morten Veland on the new video and the further plans with SIRENIA this year:
"We hope you guys enjoyed our second single "Into the Night". We are happy to release the official video clip for this song today. Soon we will be back on the road performing material from our new album Arcane Astral Aeons.
We will start in St Petersburg, Russia on the 26th of October, then Moscow on the 28th, after Russia we will do the first leg of our European tour and the Masters of Rock winter edition in Czech Republic. Looking forward to seeing you all there. Feel free to drop by our website for full tour dates."
On October 26 the new SIRENIA opus Arcane Astral Aeons will be released via Napalm Records. The album was recorded in Audio Avenue Studios (Norway), and Sound Suite Studios (France), while the mixing and mastering took place in Hansen Studios (Denmark) with mixing engineer Jacob Hansen.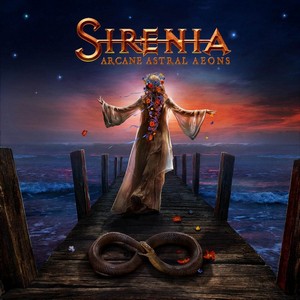 Links:
http://www.sirenia.no/
https://www.facebook.com/sirenia/
Source of Information: Napalm Records Promotion Team
JINJER Releases New Single and Video "Ape"
19. October 2018
Through their unique and heavy sound and over the top live performances, the Ukraine-based band JINJER have quickly become one of the most talked about names in the heavy metal landscape today. Hailed by Loudwire as "Technical, Groovy and Anthemic," JINJER have cemented this status even more with the release of their new single entitled "Ape."  The single is available for purchase and streaming HERE.
Watch the video for "Ape"
Bassist Euge Kostyuk comments on the new song "Ape"
"It's been two years since we have released new material, and it was high time to bring something brand new to the table. By last Spring we collected a bunch of musical ideas which we eagerly wanted to turn into songs, in other words we really had something to say with our music. So here you are! This Fall is the season of JINJER." 
Links:
http://www.facebook.com/JinjerOfficial
http://jinjer-metalband.com/
Source of Information Napalm Records Promotion Team
SONS OF LAZARETH UNVEIL ALBUM DETAILS + PREMIERE FIRST SINGLE FROM UPCOMING DEBUT!
19. October 2018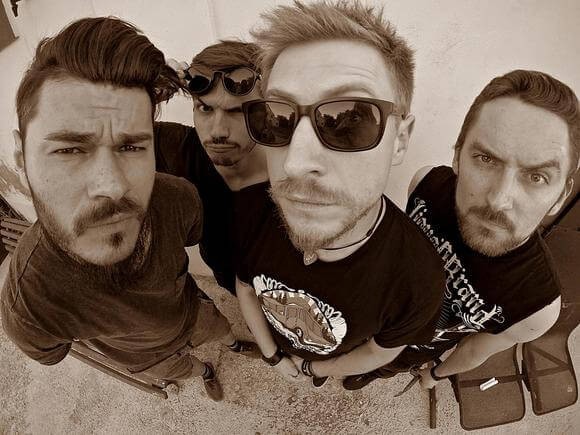 Italian Heavy Stoner rockers SONS OF LAZARETH, who just recently announced the signing with powerhouse label Argonauta Records for the release of their first full-length, have now unleashed more exciting album details and premiering a first single from the band's upcoming debut!
Titled 'Blue Skies Back To Grey', the record is set for a worldwide release on November 23th 2018. Influenced by the sounds of bands alike Kyuss, Foo Fighters, Queens Of The Stone Age, Fu Manchu, Elder, Baroness, Unida, Clutch or Soundgarden, SONS OF LAZARETH deliver some exciting mixture of the heavy Desert Rock tunes which will surely please all genre-fans and beyond!
Check out a first appetizer, the first single to the track 'Vultures' HERE!
Says the band: "The perfect combination of all the distinguishing elements of the Sons of Lazareth (emotions, sounds, moods) all together just in one Song. And it turns into the perfect prey for the buzzards ready to feed themselves with our bodies and our remains, but not with our emotions. This is 'Vultures'."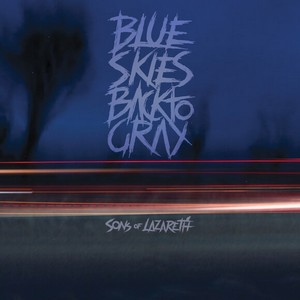 Links:
https://www.facebook.com/sonsoflazarethband
https://www.argonautarecords.com
Source of Information: Mona Miluski/ALL NOIR
THE SMASHING PUMPKINS PREMIERE BILLY CORGAN-DIRECTED VIDEO FOR "SILVERY SOMETIMES (GHOSTS)"
15. October 2018
GRAMMY® winning seminal rock band The Smashing Pumpkins are premiering a stunning new companion video for current single "Silvery Sometimes (Ghosts)."
Directed by Billy Corgan and longtime visual collaborator Linda Strawberry, the video is a beautifully crafted riff on cult horror movie conventions. The clip sees Corgan, James Iha, Jimmy Chamberlin and Jeff Schroeder challenged to spend the night in a haunted house as part of a macabre Halloween promotion hosted by smarmy radio host Jackie Cherry (played by Sugar Ray's Mark McGrath). Mixing pop culture references with the band's ubiquitous visual flair, the video for "Silvery Sometimes (Ghosts)" stands alongside some of The Smashing Pumpkins' most arresting work.
The video release follows the recent announcement of the band's upcoming 30th anniversary live shows, which kick off November 28th at The Sylvee in Madison, WI. Tickets for the shows are available HERE and dates are listed below.
The quartet is touring in support of their highly-anticipated new LP SHINY AND OH SO BRIGHT, VOL. 1 / LP: NO PAST. NO FUTURE. NO SUN., which is set for a November 16th release.  Recorded at Shangri La Studios with multi-GRAMMY® Award-winning producer Rick Rubin, the LP is the band's first in over 18 years to feature founding members Corgan, Iha and Chamberlin, with longtime guitarist Jeff Schroeder.
Links:
https://www.smashingpumpkins.com/
https://www.facebook.com/smashingpumpkins/
https://twitter.com/SmashingPumpkin
https://www.instagram.com/smashingpumpkins/
Source of Information: Napalm Records Promotion Team