Flotsam and Jetsam – lyric video for song from their upcoming album
2. November 2018
American power/thrash veterans Flotsam and Jetsam published lyric video for song Recover from their upcoming album The End Of Chaos. Date is release is: 19. January 2019.
"It was cool to have a new element of influence on this album with having Ken's drum parts to partner with and play in and around his playing that also do with the guitars and vocals. Glad to have had Jacob Hansen bringing thisalbum to the overall sound and energy it has, Jacob really highlights AK's vocal melodies, as well as Steve and Michael's songwriting, while the power of the rhythm section drives the songs." – Michael Spencer
Links:
http://www.flotsam-and-jetsam.com/
https://www.facebook.com/flotsamandjetsam.official/
Source of Information: https://www.facebook.com/afmrecords/, Photo: https://www.metal-archives.com/
DUST BOLT – Are You Prepared? New Album In January 2019: Trapped In Chaos
31. October 2018
The start of 2019 slams: On January 18th DUST BOLT fire a real thrash-bomb with their fourth longplayer Trapped In Chaos.
DUST BOLT emerged in 2006 to encrust Germany and the rest of the world in hefty, Bay Area-influenced thrash metal featuring crossover influences and killer melodies. The four piece elevates it's trademark sound to perfection on fourth album Trapped in Chaos: profound lyrics, dark melodies and pure hostility are the ultimate recipe for a thrashfest between retro and modern.
Trapped In Chaos can be pre-ordered HERE and will be available in the following formats:
– CD Jewelcase
– LP Gatefold BLACK
– LP Gatefold BLUE (Napalm Mailorder exclusive)
– Digital Album
Tracklist:
The Fourth Strike
Dead Inside
The Bad Ad
Bloody Rain
Rhythm To My Madness
Shed My Skin
Killing Time
Trapped In Chaos
Another Day In Hell
Links:
http://dustbolt.net/
https://www.facebook.com/dustbolt/
Source of Information: Napalm Records Promotion Team
Wheels Of Fire: deal with Art Of Melody Music
31. October 2018
Art Of Melody Music & Burning Minds Music Group are proud to announce the signing of Italian melodic hard-rockers, Wheels Of Fire, for the release of their brand new album, "Begin Again". After two successful releases, that received great feedback from fans and critics all around the world (the debut album "Hollywood Rocks" reached #42 on the charts of renowned Japanese magazine, Burrn!), Wheels Of Fire are now back on the scene with what is going to be their strongest release so far, showcasing the noteworthy skills of a band at the top of its form.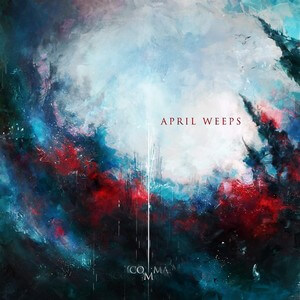 "Begin Again" also introduces new keyboard player, Federico De Biase, into the band, and represents a big step forward in the quality of the songwriting provided by the original combo, Davide "Dave Rox" Barbieri (Vocals) and Stefano Zeni (Guitar). The new album also includes experienced contributors, Pierpaolo "Zorro" Monti (Raintimes, Shining Line, Charming Grace) and Gianluca Firmo (Room Experience, Firmo). The album offers an excellent mix of perfectly-balanced elements between the arena melodies unleashed in "Hollywood Rocks", and the prominent guitar work of "Up For Anything", featuring a bombastic and up-to-date sound thanks to the great mix and mastering work by Roberto Priori (Danger Zone, Raintimes, I.F.O.R.). The CD booklet features introductive liner notes written by seasoned Italian music writer Marco Aimasso (from Metal.it), while CD graphics have been marvelously designed once again by Aeglos Art (Airbound, Raintimes, Michael Kratz, Firmo). More info about the tracklist, release date, and special guests appearances will follow in the forthcoming weeks.
Links:
https://www.facebook.com/wheelsoffireband
https://www.burningmindsgroup.com/art-of-melody-music
http://www.facebook.com/artofmelodymusic
Source of Information: Atomic Stuff Promotion
POETRY IN TELEGRAMS – I, KOHELETH
31. October 2018
POETRY IN TELEGRAMS have released their fourth CD. It's called 'I, Koheleth' and there are two special guests on the record: Paul Antonio Ortiz (keyboards) and the one and only Marco Minnemann (drums). The tracklist: 1. Lip Reader, 2. Stoic, 3. Accidental Happiness, 4. S+R, 5. Mysteries (Love Is Not Enough).
The first single is 'Lip Reader' (ft. Minnemann)

The new EP is available via https://poetryintelegrams.bandcamp.com/ and music streaming services (release date: October 31, 2018).
The head of POETRY IN TELEGRAMS is Johny Štefeček [read: ʃtefetʃek]. After playing in several bands, he decided to work in his own minimalist format – a duo, consisting of himself (7-string guitar, vocals) and a guest drummer. The first EP was recorded in collaboration with Thomas Lang (drums) and Roland Grapow (mixing and mastering). The drummer on 'The Phases' and 'Melancholy' was Paul Antonio Ortiz – Chimp Spanner (UK). You could hear a saxophone of Jørgen Munkeby in the song 'Breathing' as well.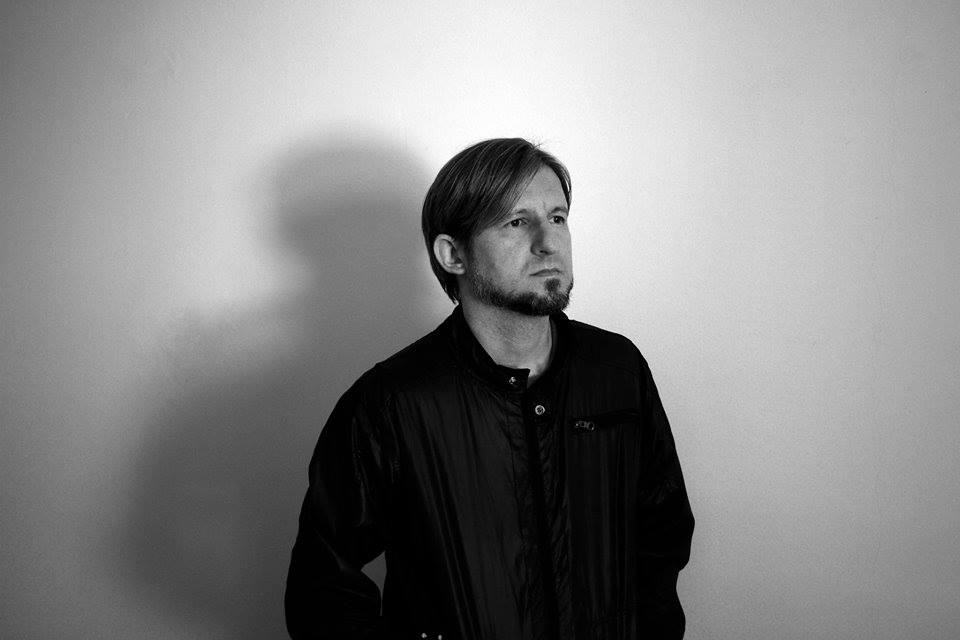 More details about the project and all CDs available at www.poetryintelegrams.com and www.facebook.com/poetryintelegrams. Website and artwork: Truben Studio. Photo: Martin Mayer.
www.poetryintelegrams.com
www.facebook.com/poetryintelegrams
www.poetryintelegrams.bandcamp.com
www.youtube.com/user/poetryintelegrams
www.instagram.com/poetryintelegrams
www.twitter.com/PoetryInT
Photos: Poetry In Telegrams (Martin Mayer), M. Minnemann (MM Archive)