Rhapsody of Fire – tracklist, cover chystaného albumu
22.11.2018
Taliani Rhapsody of Fire zverejnili ďalšie detaily chystaného albumu. Ako ste už boli informovaní, jeho názov bude The Eighth Mountain a bude súčasťou veľkej ságy The Nephilim's Empire. Dátum vydania je stanovený na 22. februára 2019.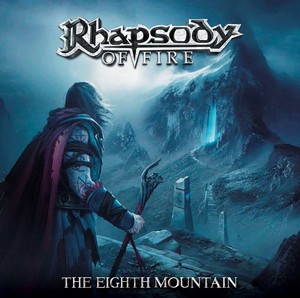 Tracklist:
ABYSS OF PAIN
SEVEN HEROIC DEEDS
MASTER OF PEACE
RAIN OF FURY
WHITE WIZARD
WARRIOR HEART
THE COURAGE TO FORGIVE
MARCH AGAINST THE TYRANT
CLASH OF TIMES
THE LEGEND GOES ON
THE WIND, THE RAIN AND THE MOON
TALES OF A HERO'S FATE
Kapela čoskoro zverejní ďalšie detaily.
Linky:
http://www.oomph.de
http://www.facebook.com/oomphband/
Zdroj: Napalm Records Promotion Team, foto: Agata Nigrovskaya
Sisters of Suffocation – chystaný album
22.11.2018
Foto: Emmelie Herwegh
Holandská death metalová kapela Sisters of Suffocation čoskoro prinesie svetu druhý album Humans Are Broken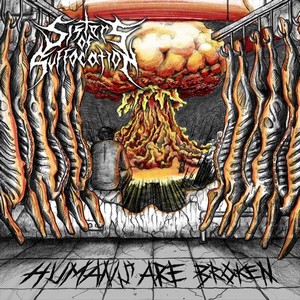 Linky:
https://www.facebook.com/pg/sistersofsuffocation
https://www.youtube.com/channel/UC4k04ffrDND-43MgSPC1VGQ
Zdroj: Napalm Records Promotion Team
KARAKELA – melodic hard rock
21.11.2018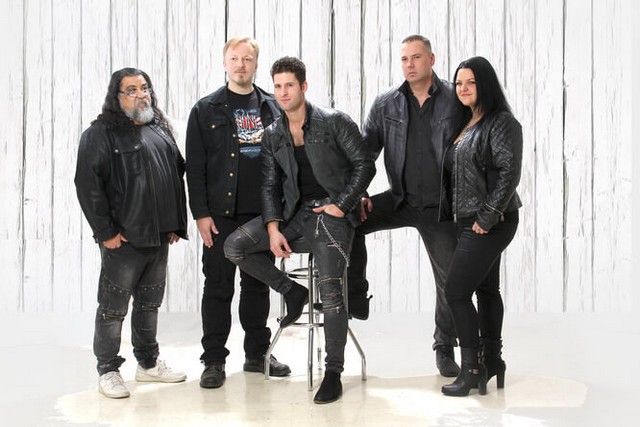 KARAKELA je studiový projekt multiinstrumentalisty Tomáše Pícla (Sifon, Greymon), jehož debutové album vychází 1.12.2018. "Když jsem dělal texty pro sólové artrockové album Míly Orcígra, řekl jsem si, že nazrál čas na to, abych i já natočil desku po svém a bez kompromisům," říká Tomáš, který je autorem veškeré hudby i textů.
I když jde v podstatě o sólovou desku, přizval k jejímu natočení další muzikanty. "Sám jsem nahrál klávesy, kytaru a basu, na kterou jsem se musel znovu naučit, ale kvůli kytarovým sólům jsem oslovil mistra Carlose Sancheze. Zpěváka Miloše Novotného jsem si vyhlédl dokonce v televizi. Bicí obstaral Rick Mark a nesmí chybět ani moje už dvorní zpěvačka Lucie Čmolíková, která se postarala o sbory."
Dílo obsahuje 10 písní nesoucích se v duchu melodického pompézního hardrocku 80. let. Nad jeho natočením bděl producent Jaroslav Brouzda ze studia Gallery sound, který má bohaté zkušenosti i se zahraničními produkcemi. Album nevyjde na CD, ale na USB disku, kde bude k dispozici v klasických i moderních formátech. Ukázky si lze poslechnout na odkazu www.bandzone.cz/karakela.
www.karakela.tk
www.facebook.com/karakelarock
karakela@seznam.cz
Tlačová správa
DORA spomína na koncertné leto novým videoklipom ku skladbe Komiňare
19.11.2018
Nitrianska kapela DORA má za sebou úspešné leto plné koncertov v rôznych kútoch Slovenska. Práve tieto vystúpenia a atmosféru z ciest zvečnila v najnovšom videoklipe ku skladbe Komiňare zo svojho druhého albumu Dora.
"Koncertovanie sa v nám v roku 2018 rozbehlo, takže materiálu bolo požehnane. Klip zachytáva to, čo robíme najradšej, a to je živé hranie," hovorí gitarista Tibor. Autori záberov v novom klipe nie sú len členovia kapely (Erik Michálek – spev, Tibor Seidl – gitara, Tony Marko – klávesy, Šimon Lašák – basgitara a Jaro Ozimý – bicie), ale aj priatelia či fanúšikovia tohto rockovo-ľudového zoskupenia. Do finálnej podoby sa klip dostal vďaka Michalovi Baránekovi.
Komiňare je už druhou skladbou z albumu Dora, ktorá sa dočkala aj vizuálneho spracovania. Svoj prvý klip zverejnila DORA ku skladbe Hruška, na ktorej spieva aj herečka Mirka Partlová. Kapela prerába slovenské ľudové piesne do rockovej podoby a na konte má okrem aktuálneho albumu aj prvotinu Pískanice s makom z roku 2015.
Videoklip Komiňare:

Videoklip Hruška:

Kapela DORA
Web: https://www.kapeladora.sk
Facebook: https://www.facebook.com/Dora-Official-1259663417427277/
Instagram: https://www.instagram.com/dora_official_page/
Youtube: https://www.youtube.com/channel/UCoHs7uMpzaZ7FEQYdavcUBQ
Booking: koncertdora@gmail.com
Autorka textu: Michaela Váleková