CANDLEMASS – Release New Track The Omega Circle
19. December 2018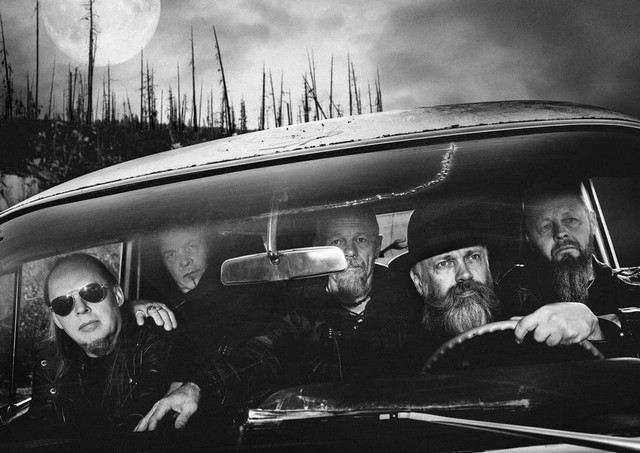 CANDLEMASS have come full circle: their first singer Johan Langquist (who left the band after singing on the legendary 1986 debut EPICUS DOOMICUS METALLICUS) has returned!  They are set to release their 12th full length album The Door to Doom February 22nd via Napalm Records. CANDLEMASS have dropped the first song from the album entitled "The Omega Circle".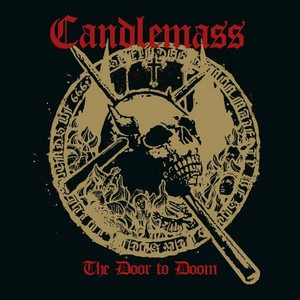 The Door To Doom unsurprisingly follows the plotline mastermind, songwriter and bass player Leif Edling established in the past years: epic world class doom metal that relies on slow mammoth riffing. With Johan Langquist`s highly dramatic vocal style and the love for details, the band made this album to the next "Epicus". This masterpiece is rounded off by a beautiful guest appearance by none other than BLACK SABBATH`s Tony Iommi on "Astorolus – The Great Octopus."
Tracklist:
Splendor Demon Majesty
Under The Ocean
Astorolus – the Great Octopus
Bridge Of The Blind
Death´s Wheel
Black Trinity
House Of Doom
The Omega Circle
CANDLEMASS are:
Leif Edling: Bass
Mats "Mappe" Björkman: Guitars
Jan Lindh: Drums
Lars "Lasse" Johansson: Guitars
Johan Langquist: Vocals
Links:
http://www.candlemass.se/
https://www.facebook.com/candlemass/
Source of Information: Napalm Records Promotion Team, photo: Anders Pålsson
HAMMERFALL – Unveil Album Title & Release Day
18.12.2018
Swedish Heavy Metal legends HAMMERFALL unveil a very special Christmas surprise for their fans! Some very first details of their highly anticipated upcoming studio album have been released by Joacim Cans and Oscar Dronjak. Don't miss out on the news here:
So to start the new year right HAMMERFALL will hit the recording studio starting January 7th 2019. Fans can expect the new masterpiece entitled Dominion on August 16th 2019! Stay tuned for more exciting news to come!
Links:
http://www.hammerfall.net/
https://www.facebook.com/hammerfall
https://www.youtube.com/user/HammerFall4REAL?
Source of Information: https://www.facebook.com/nuclearblasteurope/,photo: Tallee Savage
Pyramaze – Legend of the Bone Carver (re-issue)
17. December 2018
"Legend of the Bone Carver", the classic second album from PYRAMAZE will be re-issued on CD, digital and for the first time on vinyl on February 15th in Europe and North America via Inner Wound Recordings.
The re-issue includes an extended 16 page booklet that features album history written by Pyramaze guitarist and founder Michael Kammeyer. The CD and digital editions also includes the bonus track "Flame and Retribution" that was originally only included on the Japanese edition of the album.
Michael Kammeyer comments:
"Dear fans of Pyramaze and all things metal: our highly praised concept album Legend of the Bone Carver is up for a re-issue. Originally released back in 2006 to great acclaim, the album was dubbed by genre fans as one of the best concept albums in fantasy metal. Now almost 13 years later our album has found a new home with Inner Wound Recordings of Sweden. This release also means that ALL Pyramaze albums, both old and new, are finally under one roof with the very passionate crew at Inner Wound. The re-issue features a re-worked booklet, insightful album history and a bonus track. This should be a real treat for any Pyramaze fan. While I myself am no longer an active member of Pyramaze, I still follow the guys closely as a friend and fan of the new releases. I'm also still handling the business decisions regarding the three first albums, and this release has been in the making between myself, Pyramaze and Inner Wound Recordings for quite some time. Finally it's a reality and on behalf of all of us, I hereby announce that Legend of the Bone Carver 2.0 will be out in Europe and North America (digital worldwide) on February 15, 2019. Metal greetings and Merry Christmas (God Jul)"
Legend of the Bone Carver album synopsis:
Close your eyes and picture an epic novel-like tale from start to finish. An original story centering on the classic tale of good vs. evil – of unspeakable horror consuming all that is good in a realm of Tolkien-like proportions, and a prayer that brings a mystical young hope of unknown origin to the world. Will this young innocent soul be able to help against the massive upheaval and chaos? You'll have to hear the album in its entirety to know the whole story and find out what the LEGEND OF THE BONE CARVER is all about!
"Legend of the Bone Carver" was mixed and mastered by Jacob Hansen (Volbeat, Amaranthe, Evergrey).
Date of release is: 15. February 2019
Links:
https://www.facebook.com/pyramaze
http://www.pyramaze.com
Press release
Scars of the Insane – new album
20. December 208
Czech alternative metaliststi Scars of the Insane released new album D.H.A.R.M.A.
Links:
https://www.scarsoftheinsane.cz
https://facebook.com/SCARS-of-the-Insane-311608375804/
https://bandzone.cz/insane
Source of Information: Marek Olšovský